Regular price
Sale price
$27.99
Unit price
per
AMOLED: COLMI V70 uses a 1.43-inch AMOLED screen and has a unique AOD function, which is more convenient to use and saves power.
Super long battery life: COLMI V70 uses a large battery capacity of 410mAh, which has a longer battery life and makes you feel more confident when going out to play.
Zinc alloy shell: COLMI V70 uses a zinc alloy shell, which has high strength and hardness, is anti-fall and dust-proof, and is safer to use.
View full details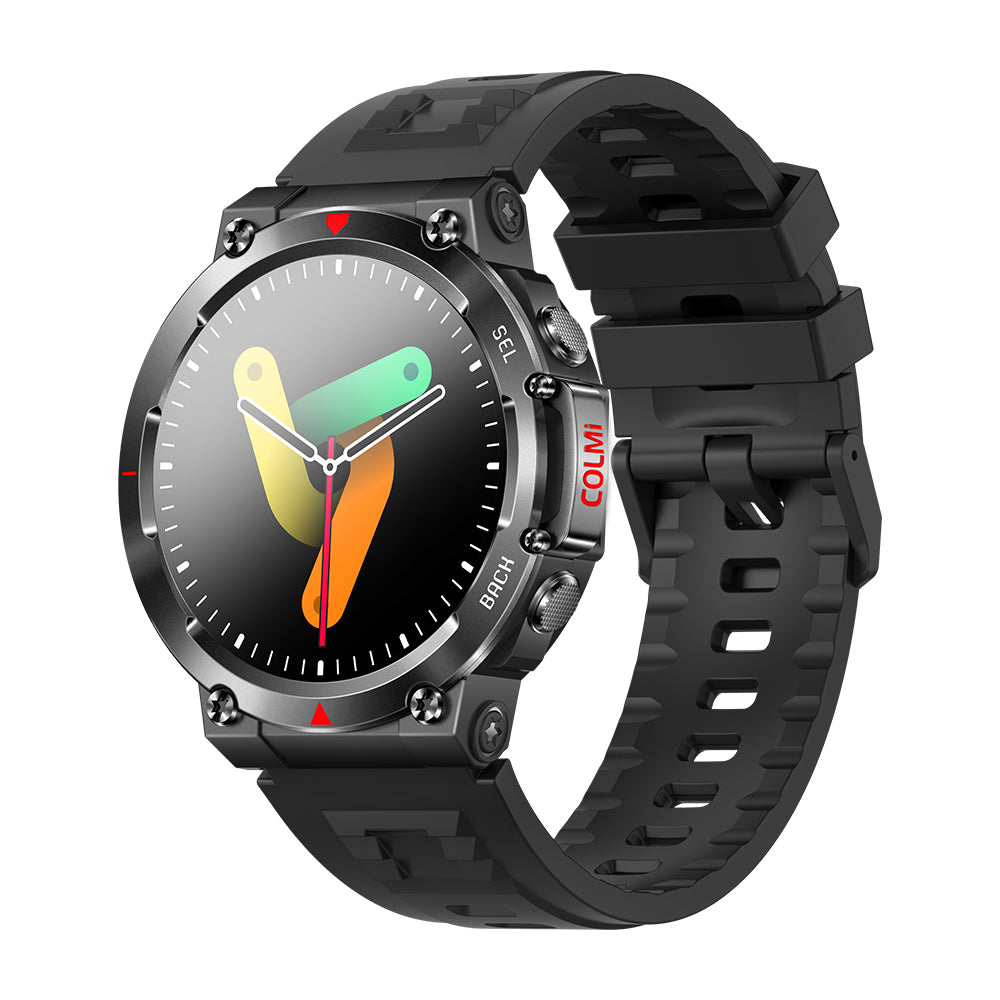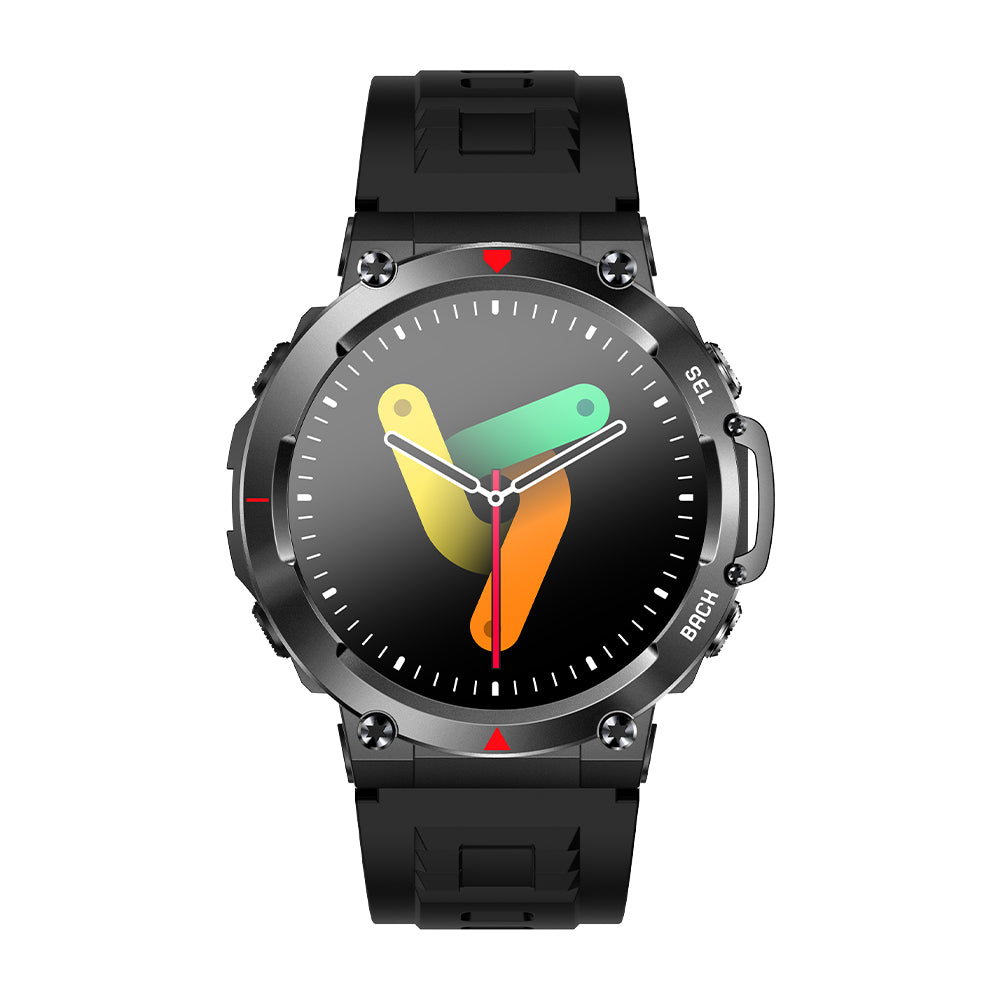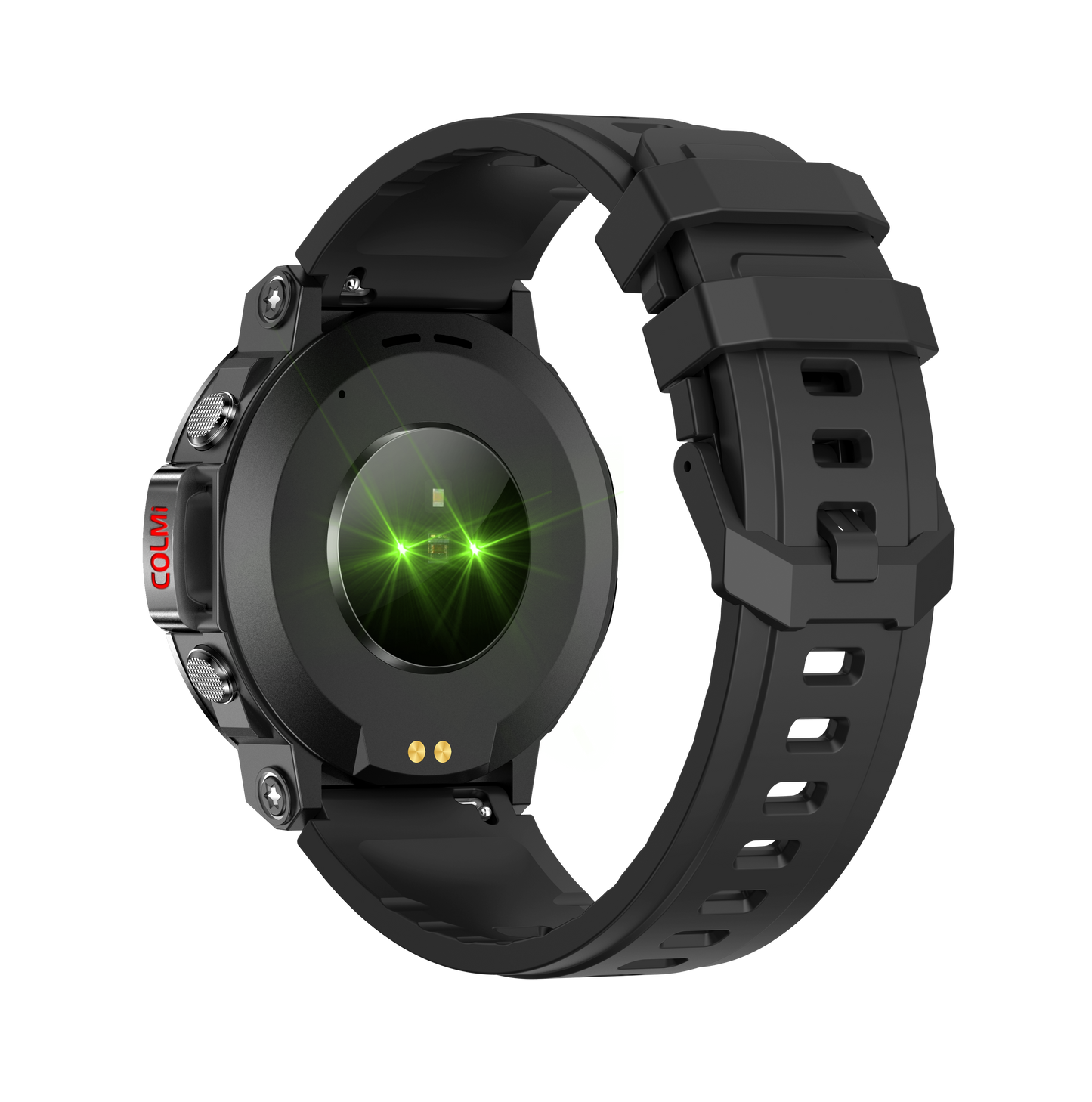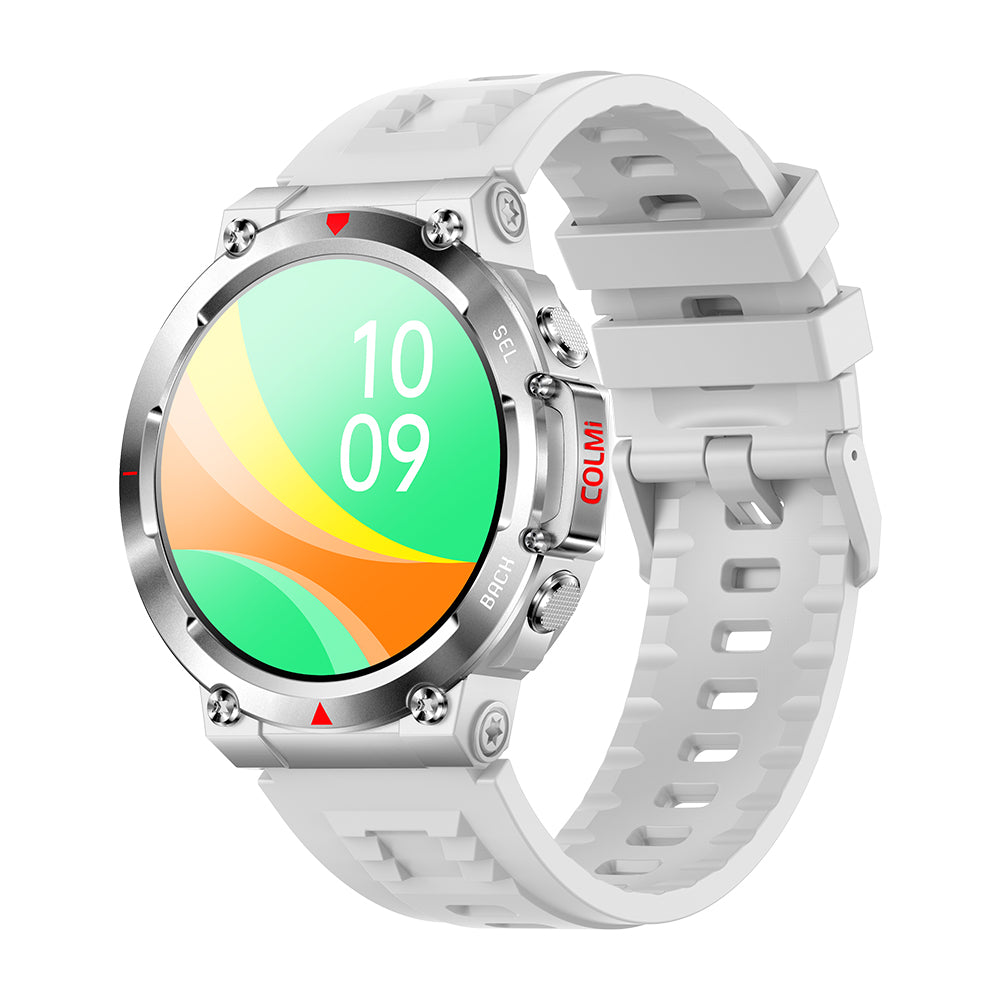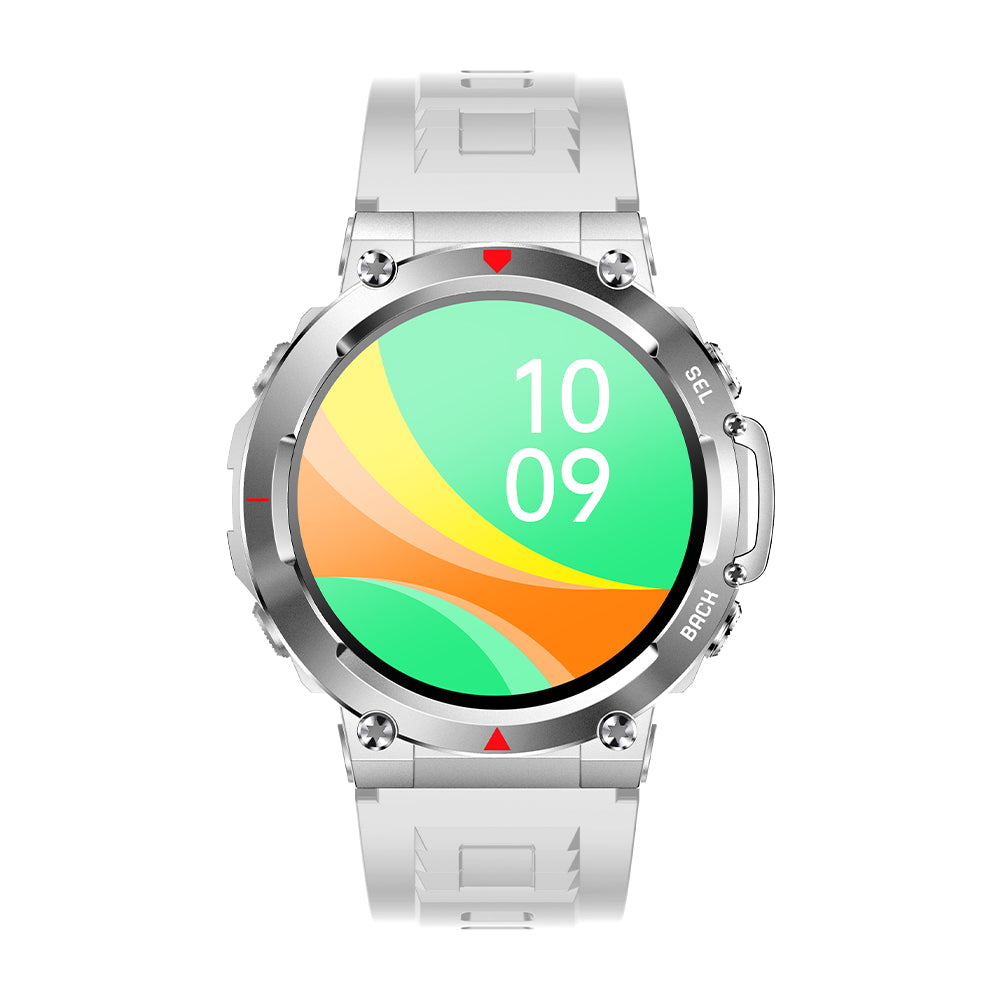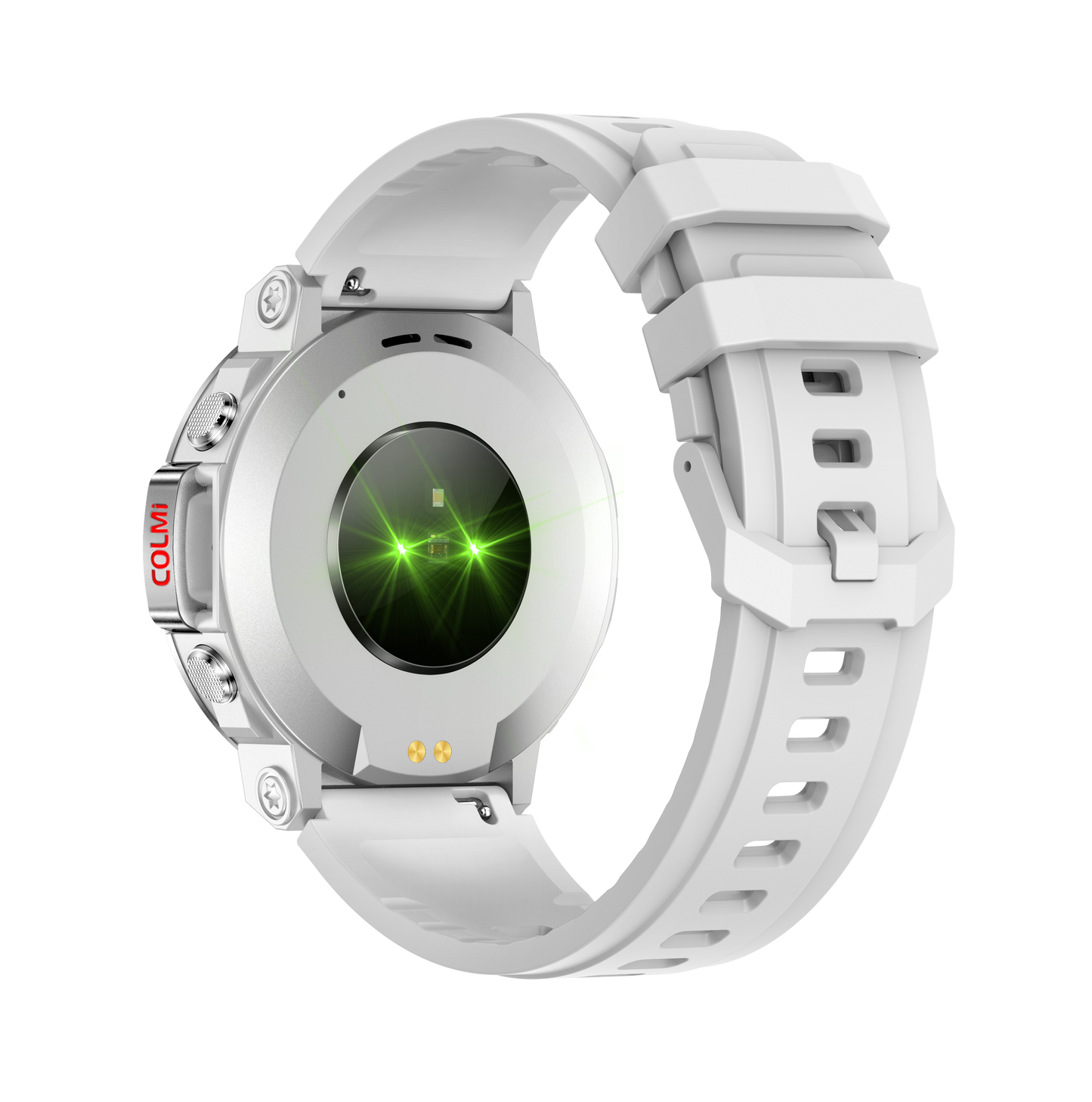 AMOLED screen

COLMi V70 uses an AMOLED screen, which makes the picture more vivid and vivid. You can raise your hand and turn your wrist to turn on the screen, making it more convenient to use.

Rugged case

It adopts zinc alloy metal frame, which has high strength and hardness, and has excellent waterproof, anti-fall and dust-proof properties.

Silicone strap

The strap is made of silicone material and has a hole design, so the wearing length can be adjusted freely, making it comfortable and beautiful.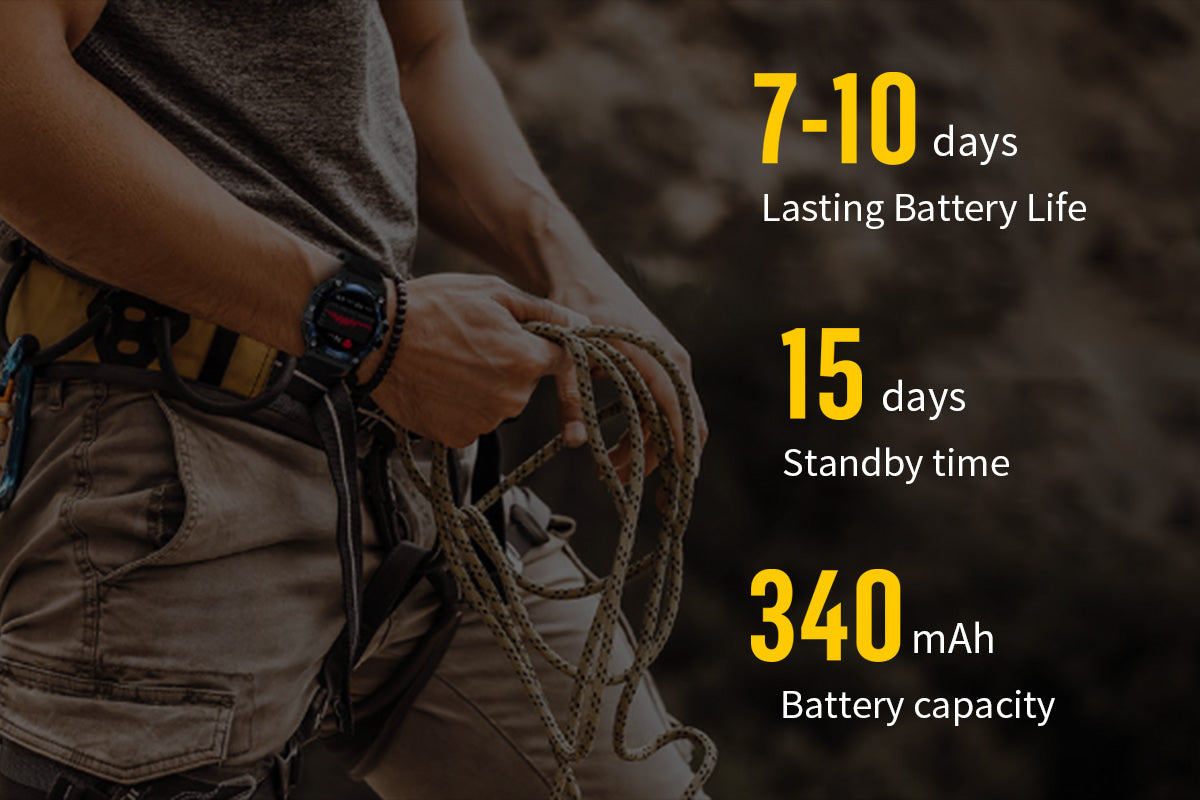 Super battery life
The COLMi V70 smart watch uses a large battery with a capacity of 410mAh, which has a long battery life. You can travel and play with confidence without worrying about fast power consumption.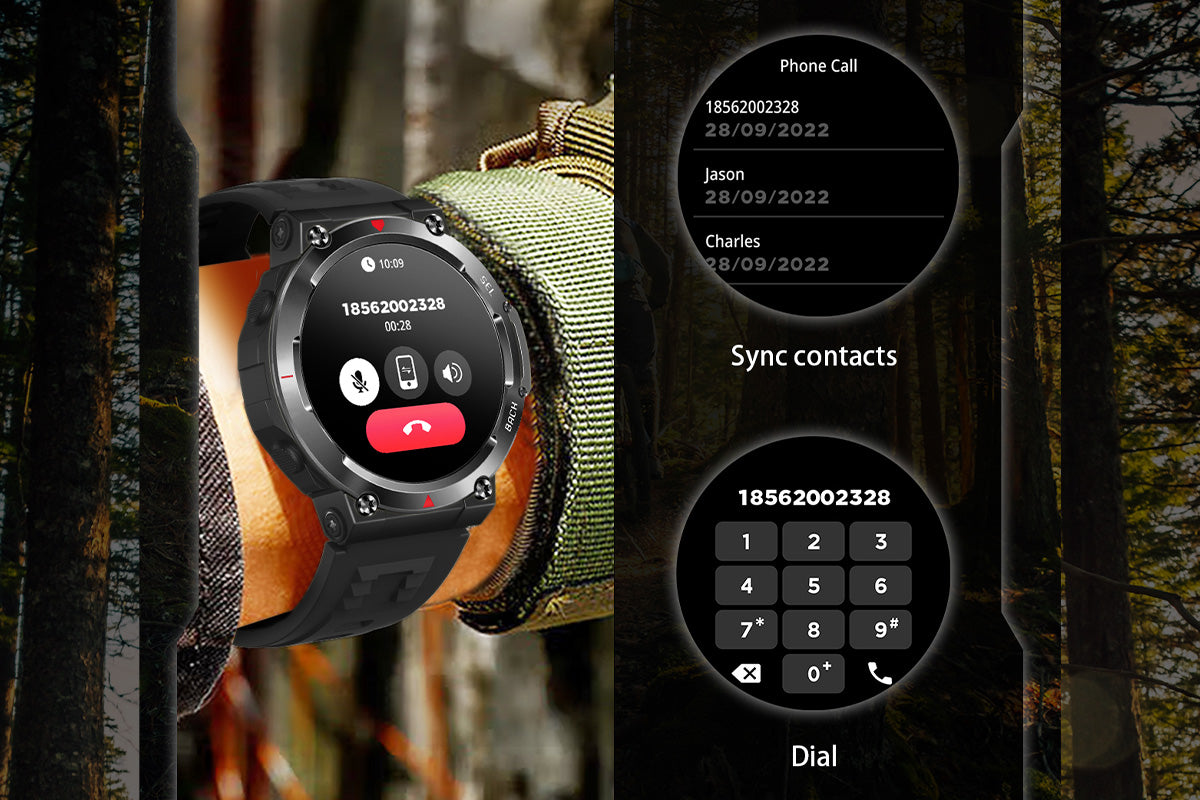 Bluetooth call
COLMi V70 has a built-in microphone and speaker, supports making calls on the dial pad, and can store about ten contacts at the same time, allowing you to quickly find contacts.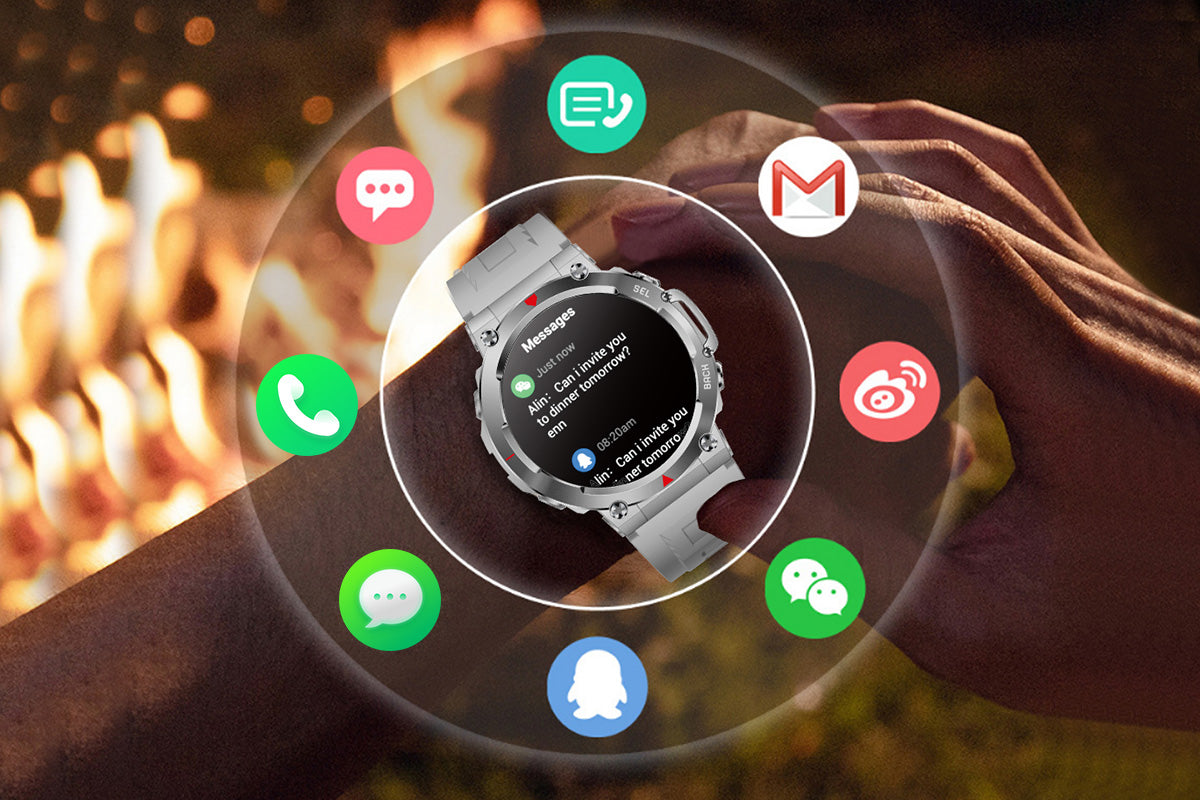 Message notification
The COLMi V70 Bluetooth system is stable and can synchronize mobile phone information and provide message reminders. You can click on the information to view the details of the information.
Monitor blood oxygen

COLMi V70 has the function of measuring blood oxygen and is equipped with a newly upgraded red light sensor, which can monitor the highest and lowest values of blood oxygen and understand the blood oxygen condition.

Heart rate measurement

Optical heart rate sensor, whether you are exercising or resting, the smart watch can monitor your heart rate in real time, provide heart rate warning, and monitor changes in your heart rate.

Blood pressure measurement

Wrist blood pressure data can be monitored with one click. You can view blood pressure data and monitor blood pressure trends by raising your wrist. (Data is for reference only, specific medical data shall prevail)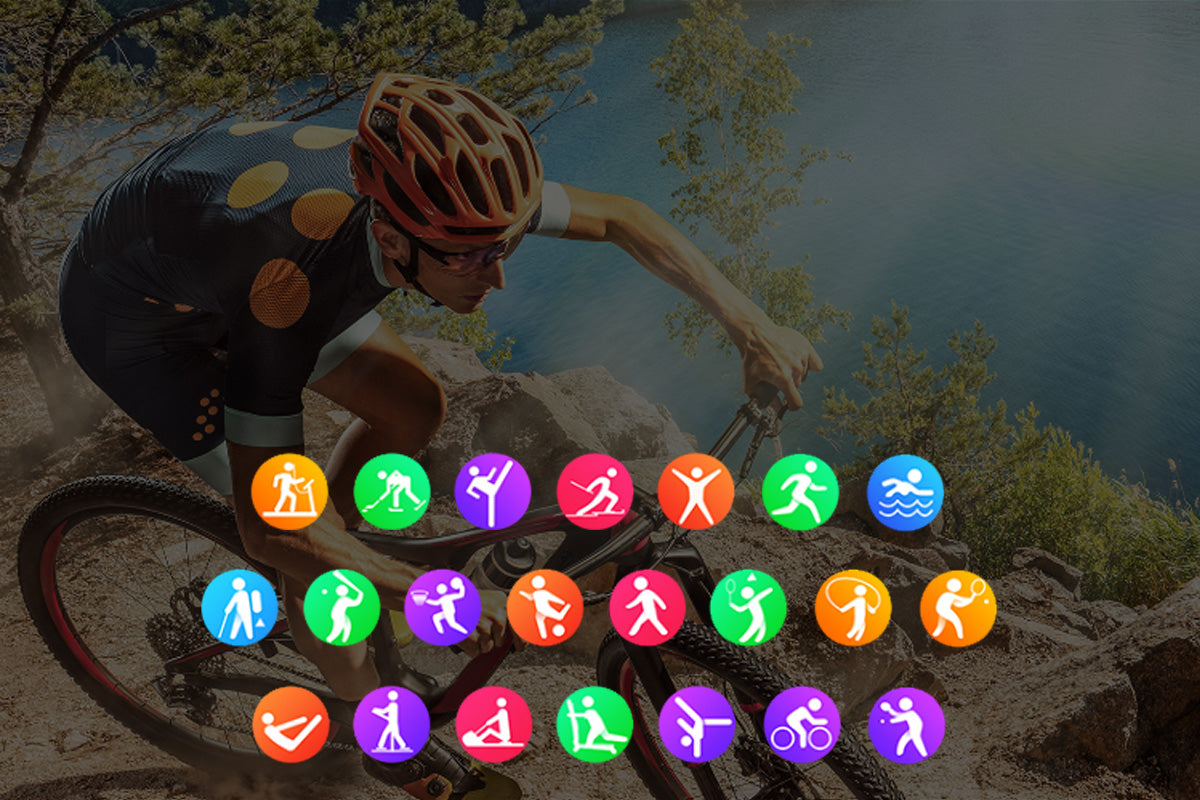 Lots of exercise
It supports multiple sports modes such as hiking, cycling, and running, and monitors important data such as distance and speed in real time to help you explore a larger world.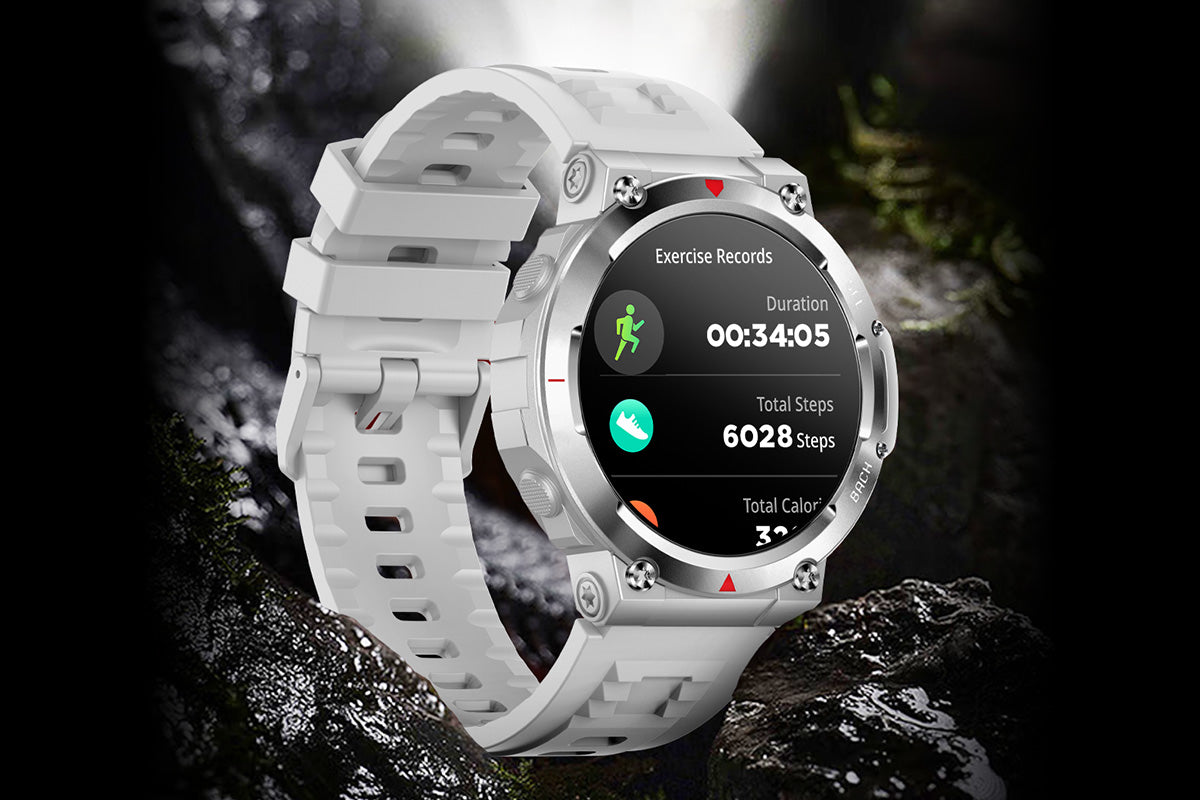 Sports data
The smart watch COLMi V70 can measure data during exercise and generate exercise reports, allowing you to always understand your exercise status and make timely adjustments.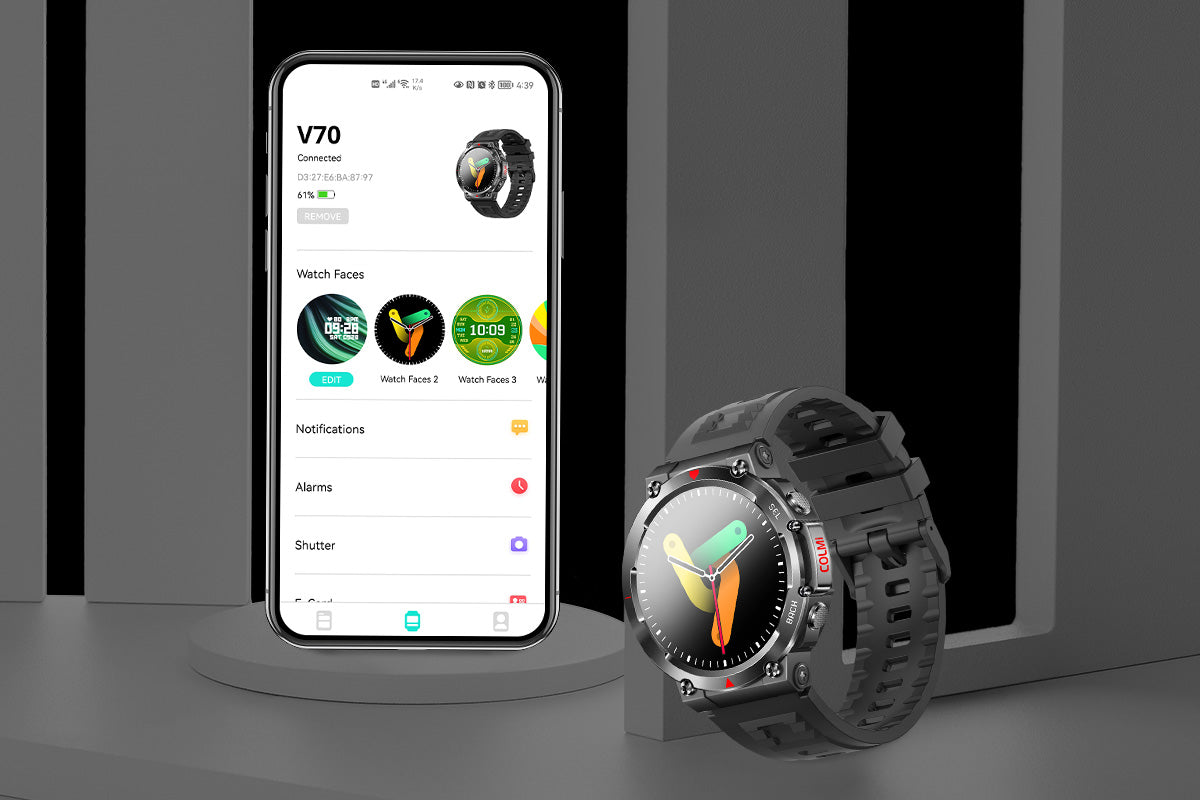 APP connection
When COLMi V70 is connected to the mobile APP, it can view a variety of data, such as heart rate, blood oxygen, exercise data, etc., making it more convenient to use.
COLMI V70 Smartwatch Spec
PREVIEW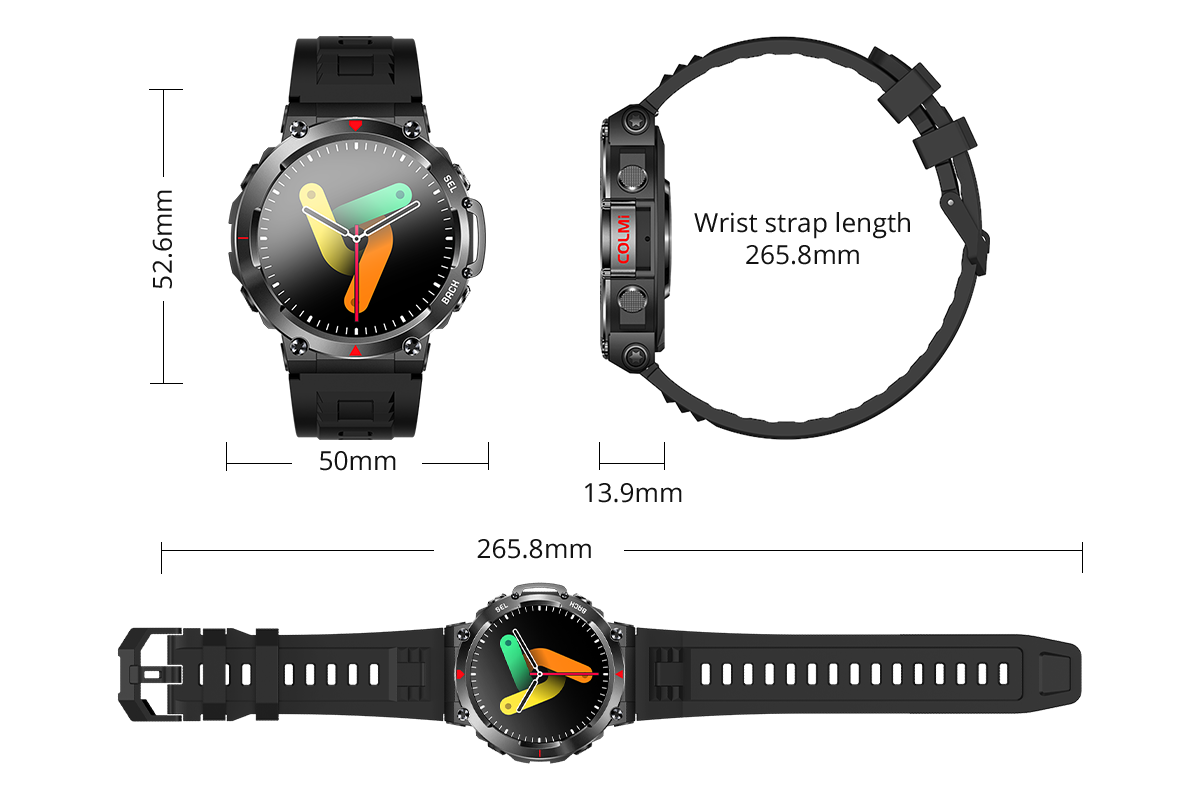 ---
Software
---
Android4.4 and above IOS8.0 and above HarmonyOS
---
English ,Chinese ,Japanese ,Korean ,German ,French ,Spanish ,Arabic ,Russian  ,Ukrainian ,Italian ,Portuguese
---
English,SimplifiedChinese,Japanese,Korean,German,French,Spanish,Arabic,Russian, traditionalChinese,Ukrainian,Italian,Portuguese,Dutch,Polish,Swedish,Finnish,Denmark, Norway,Hungary,Czech,Bulgaria,Romania,Slovakia,Latvian,Indonesian,Thai,Turkish, Vietnamese,Hindi,Pashto,Lithuanian,Estonian Slovenian,Croatian,Greek
---
Activity,Sleep,Heart Rate,Phone,Exercise,Exercise Records,Blood Pressure,SpO2,Weather,Messages,Shutter,Player,AIVoice,Timer,Alarm,Stopwatch,Cycle Tracking,Flashlight,Find Phone,Brightness,Auto-lock,Watch Face,Always On Display,Menu View,Wrist Raise,Vibration & Ring,DND Mode,Low Power Mode,Phone Call: On/Off,Media Audio,Phone Reset,Restart,Power Off,Reset,Version,QR Code,
---
Steps,Distance,Calories,Walking time,Last 7 Days Steps,Steps compare with others,Sleep Monitor,Sleep Qudlity Score,Last 7 Days Sleep Trends,Heart Rate,Last 7 Times HR Trends,BP,Last 7 Times BP Trends,Blood Oxygen,Last 7 Times SpO2 Trends,Outdoor Running,More Training Data,Watch Remaining Battery,Watch Face,Watch Face Market,Notifications,Alarms,Shutter,Favorite Contacts,Find Device,Time Format,Unit System,Do Not Disturb Mode Setting,Reminders To Move,24-Hours Heart Rate On/Off,Control Phone Music On/Off,Battery Saving Mode,Language,Screen Timeout,Reset,Quick View Setting,Drink Water Reminder Setting,Elevated Heart Rate,Weather Setting,Physiological Cycle Reminder,Cycle Days,Menstrual Days,Last Mensrtual Start Date,Physiological Cycle Reminder Mode,Physiological Cycle Reminder Time,Physiological Cycle Calendar,Upgrade,Goal Setting,
---
In The Box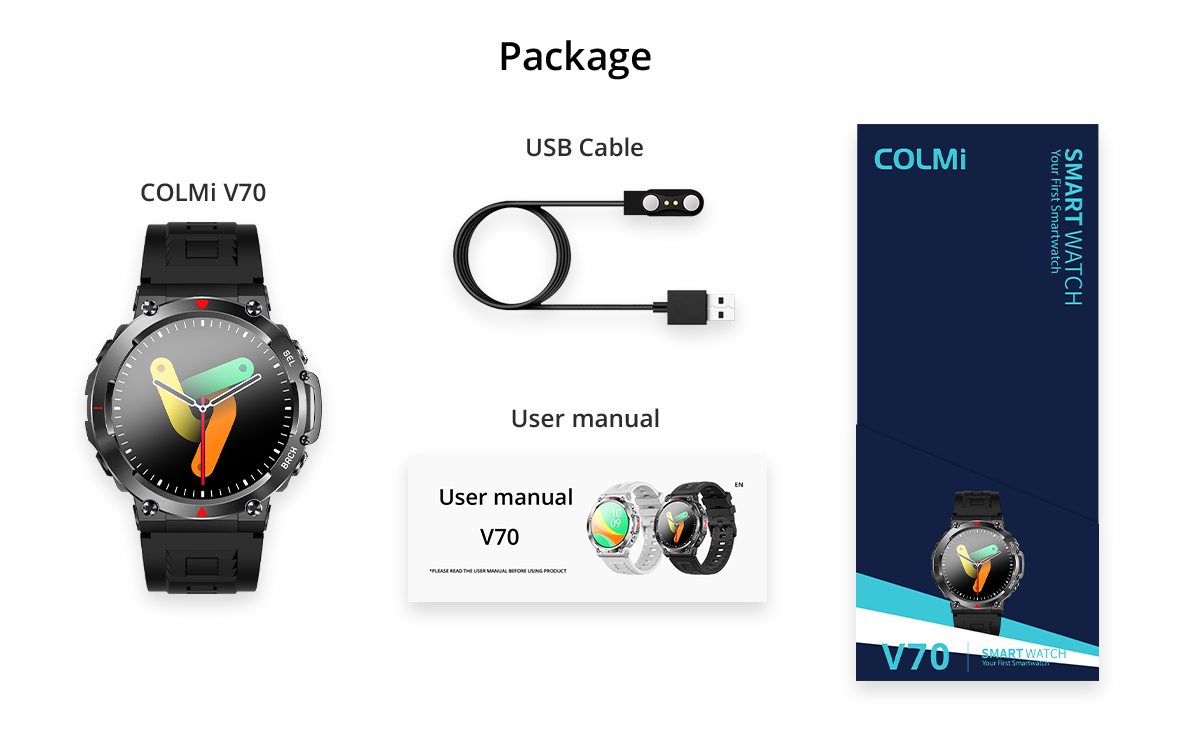 ---