Regular price
Sale price
$29.95
Unit price
per
Sports mode: COLMI M41 has more than 100 sports modes, which are convenient for you to exercise and strengthen your body.
Super chip: COLMI M41 adopts RTL8763E super chip, which runs more smoothly, connects more stably, and lasts longer.
Zero-frame design: COLMI M41 is a 1.9-inch zero-frame, with a larger screen, a clearer view, and more convenient to use.
View full details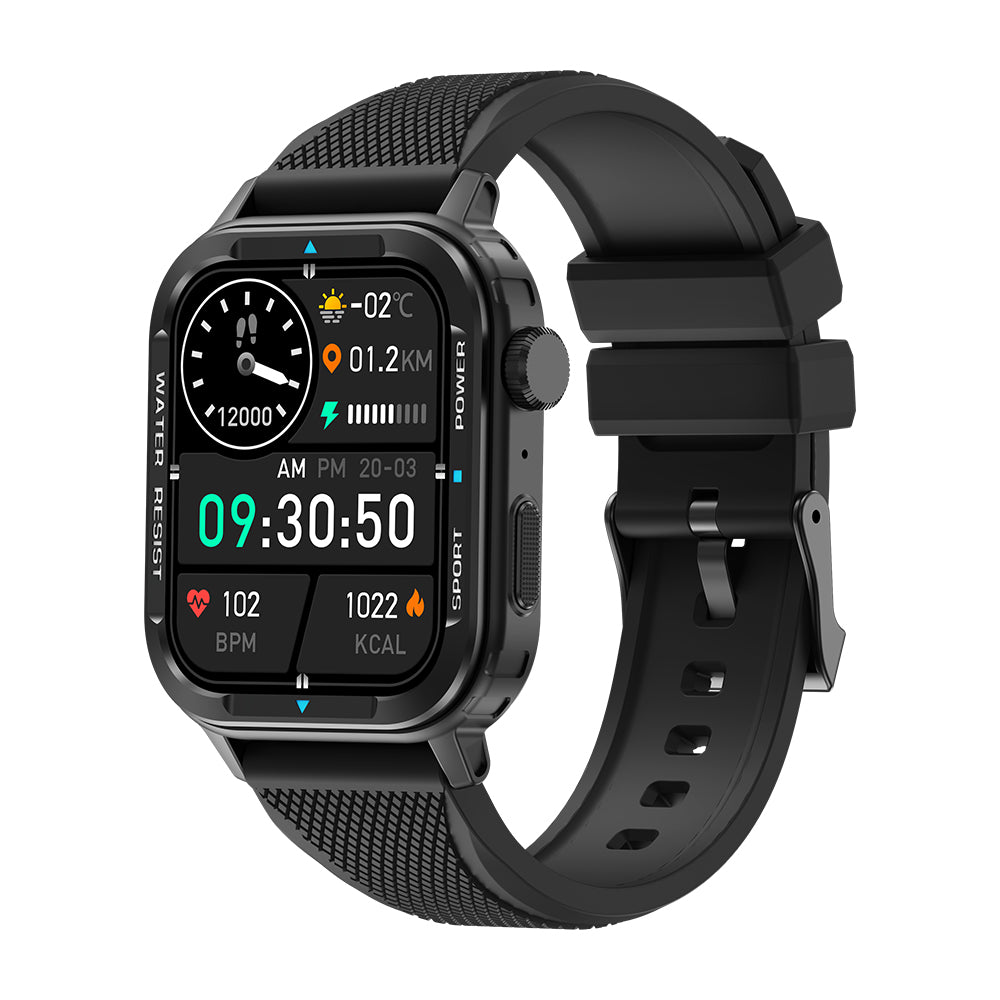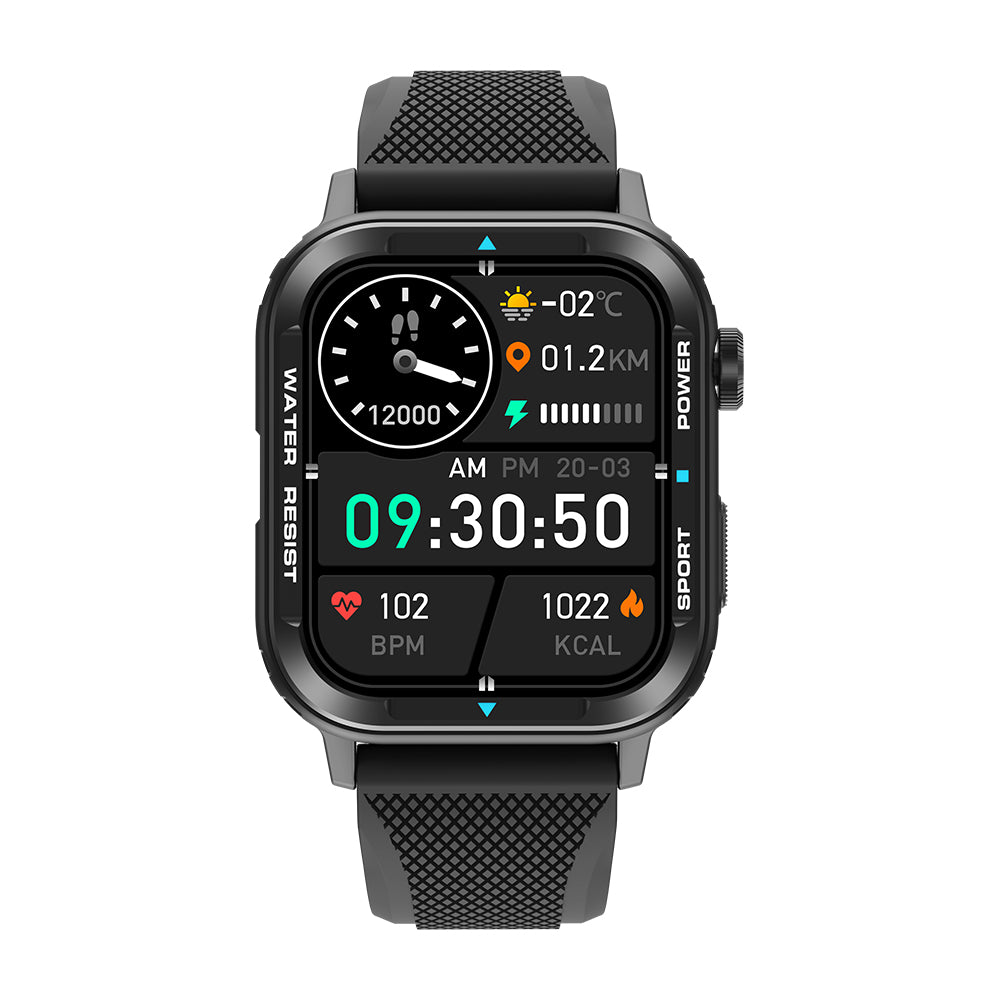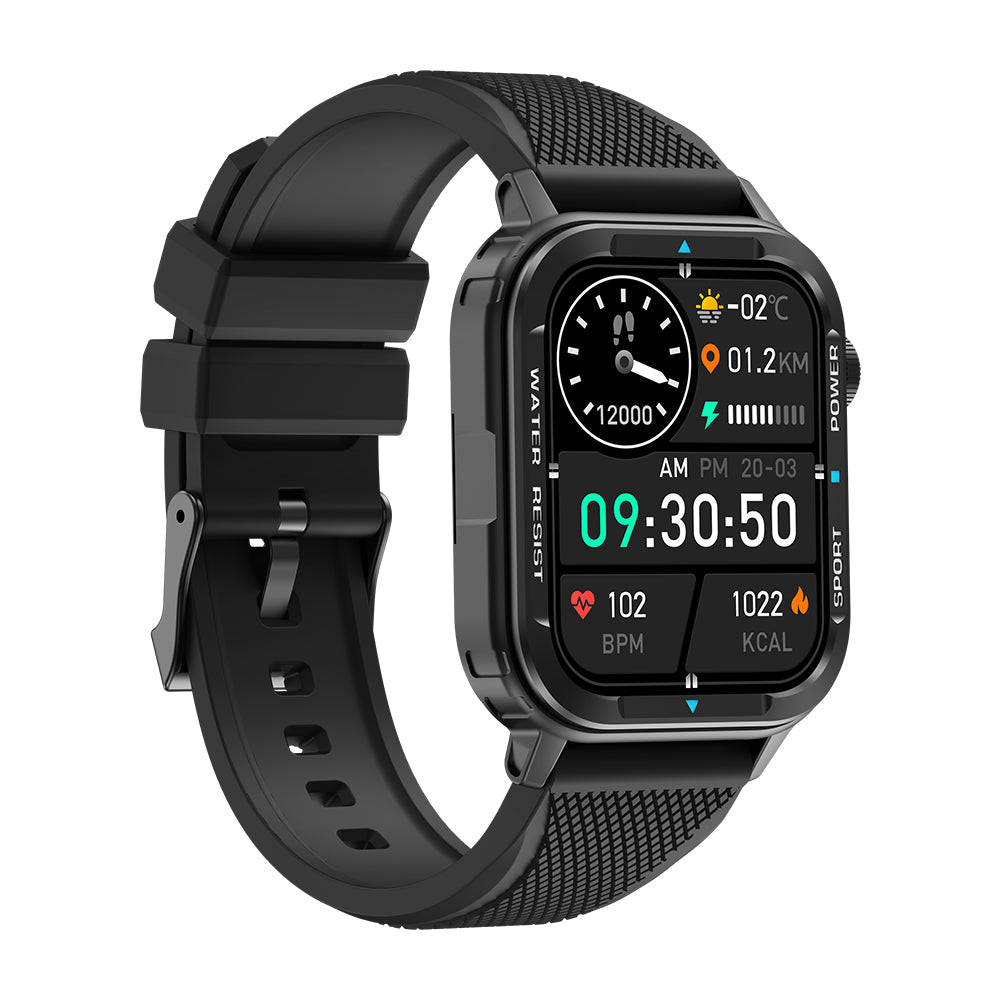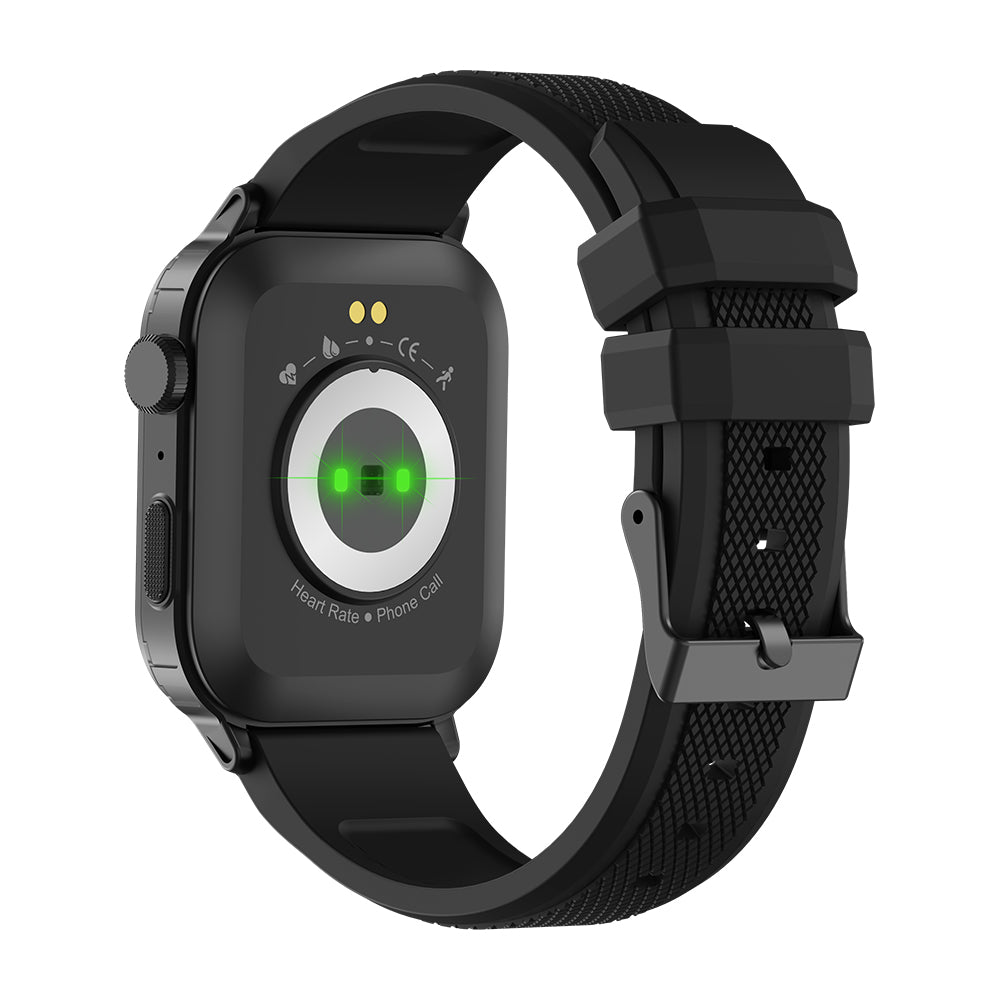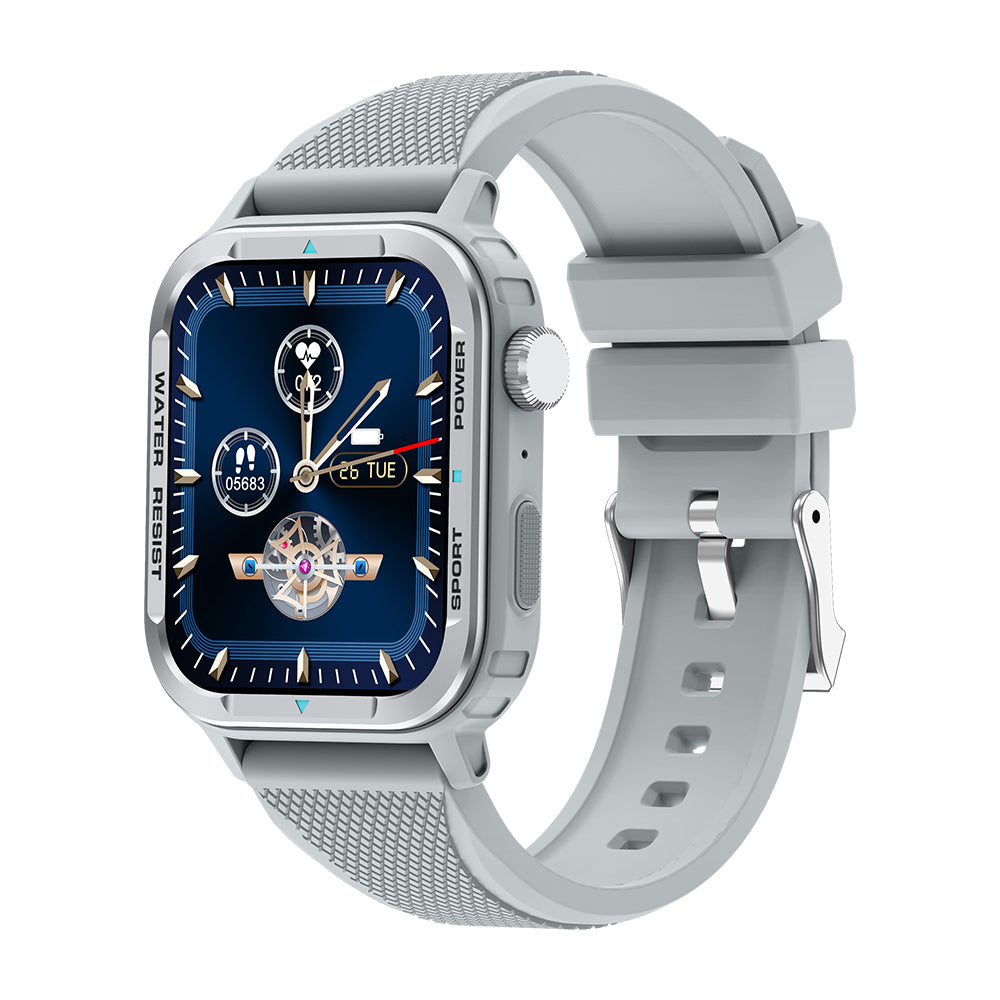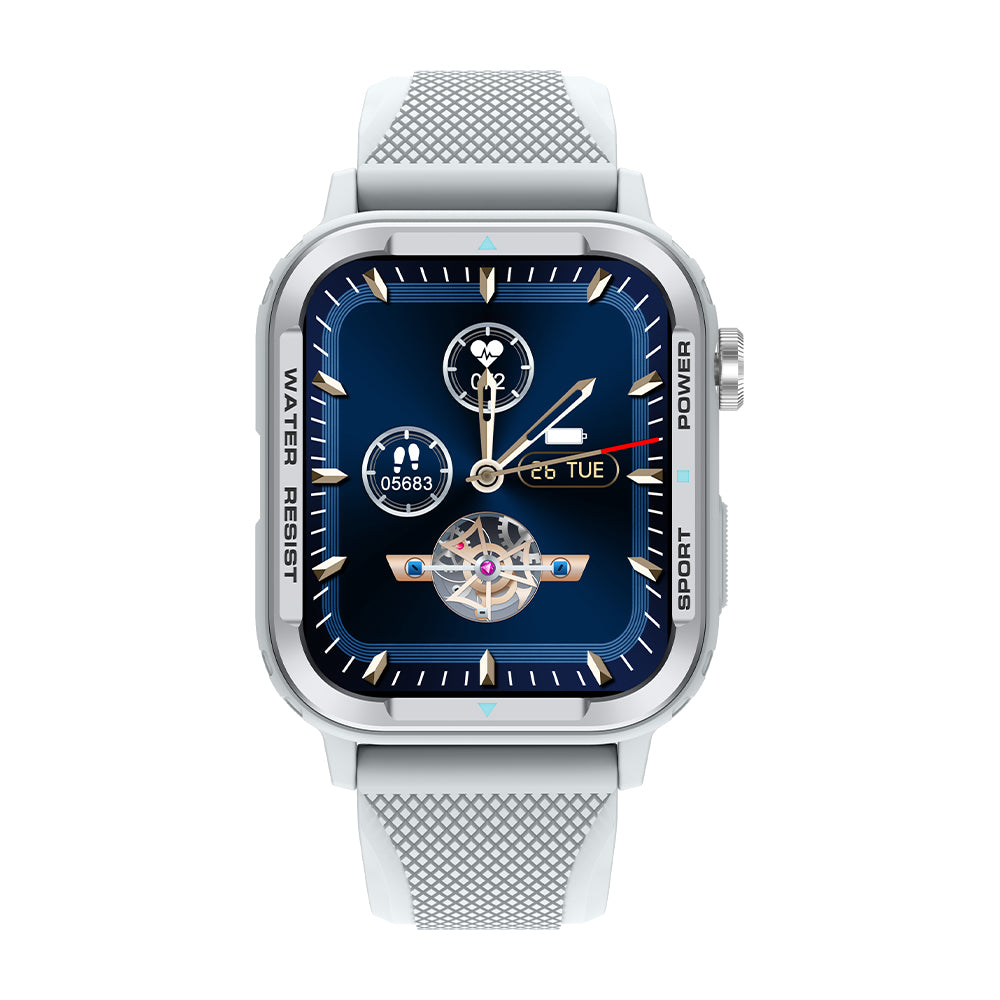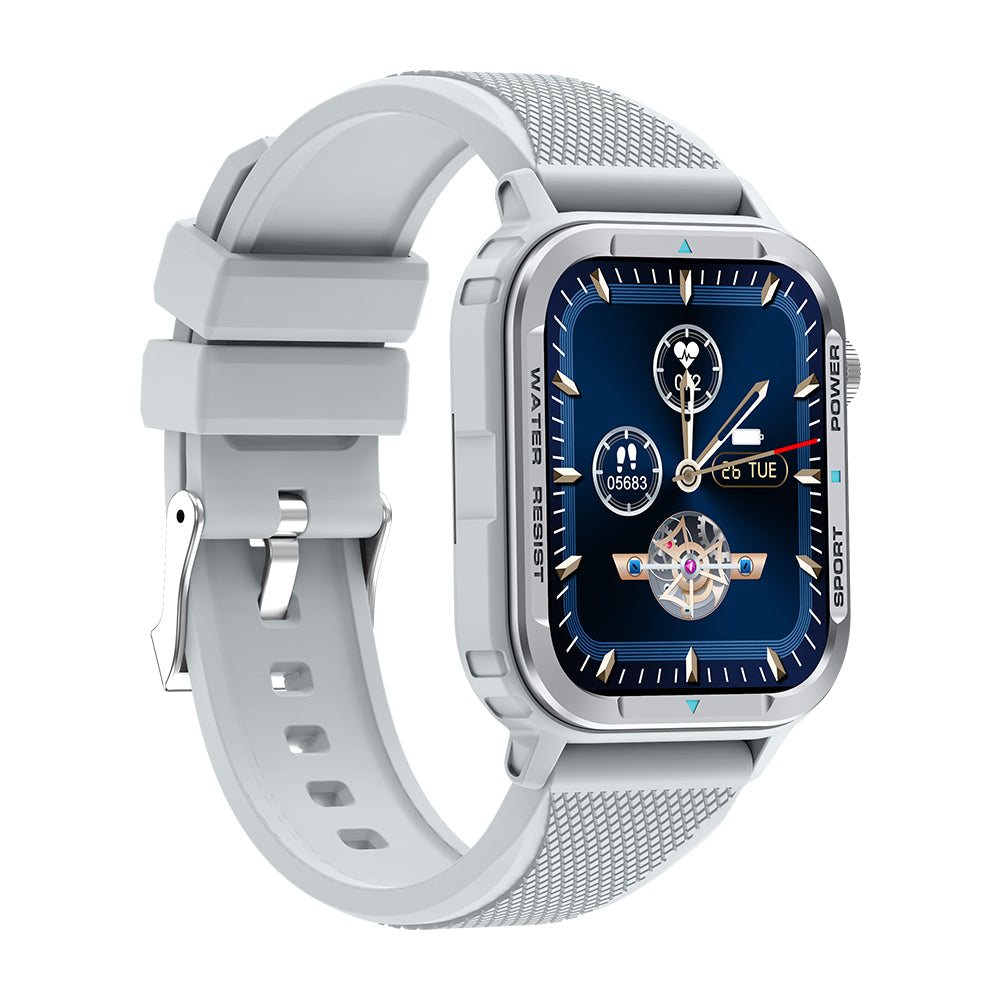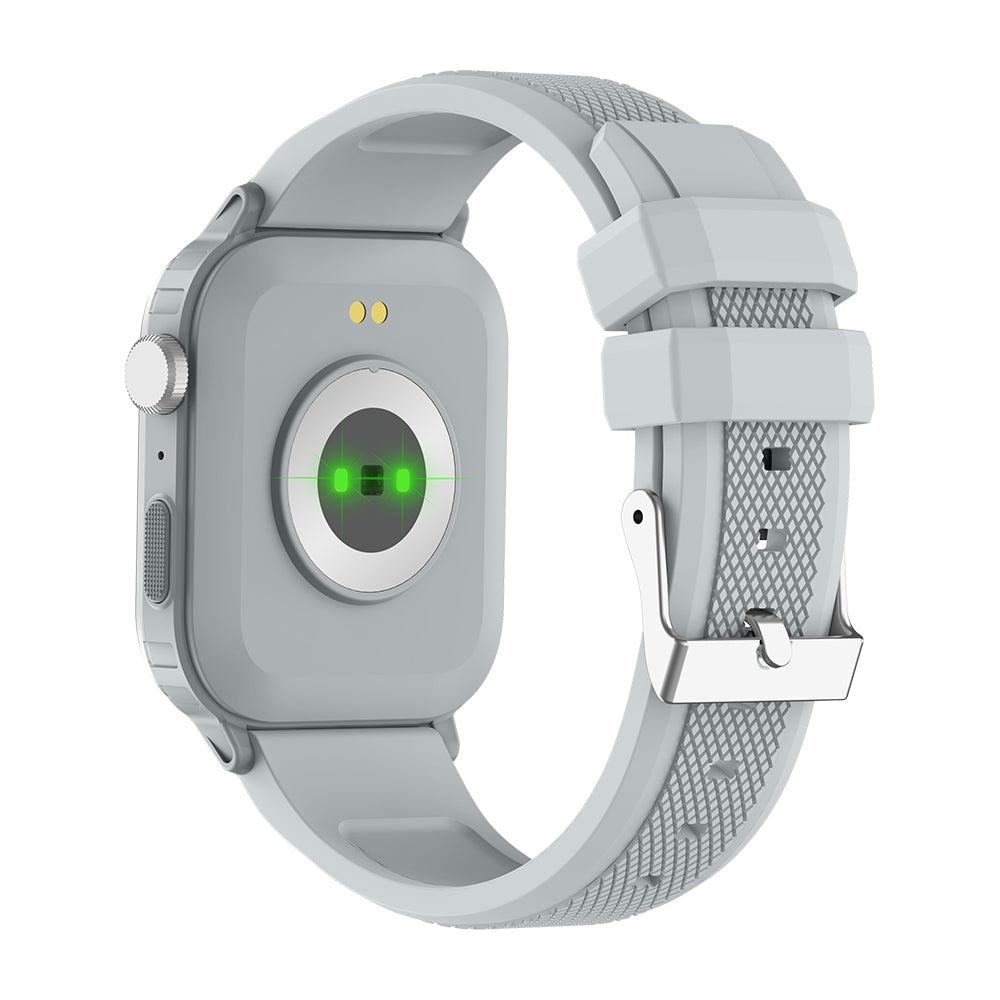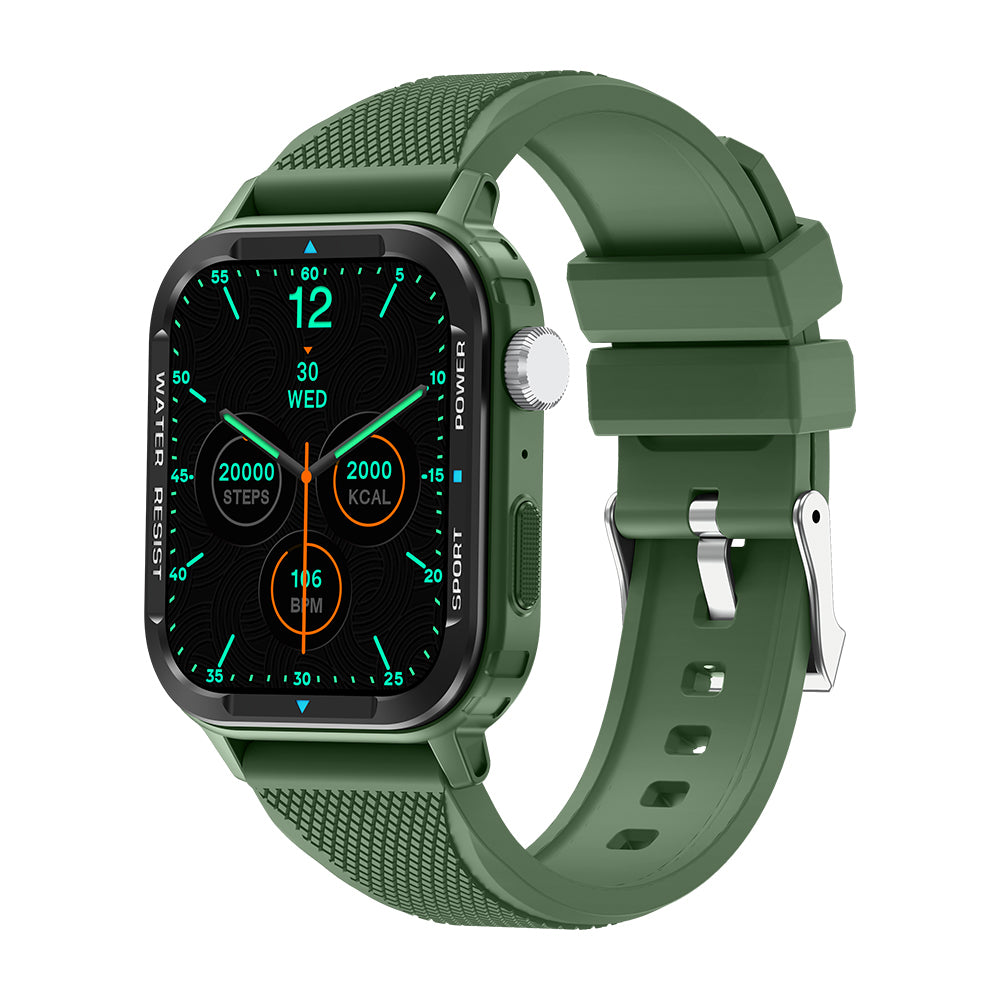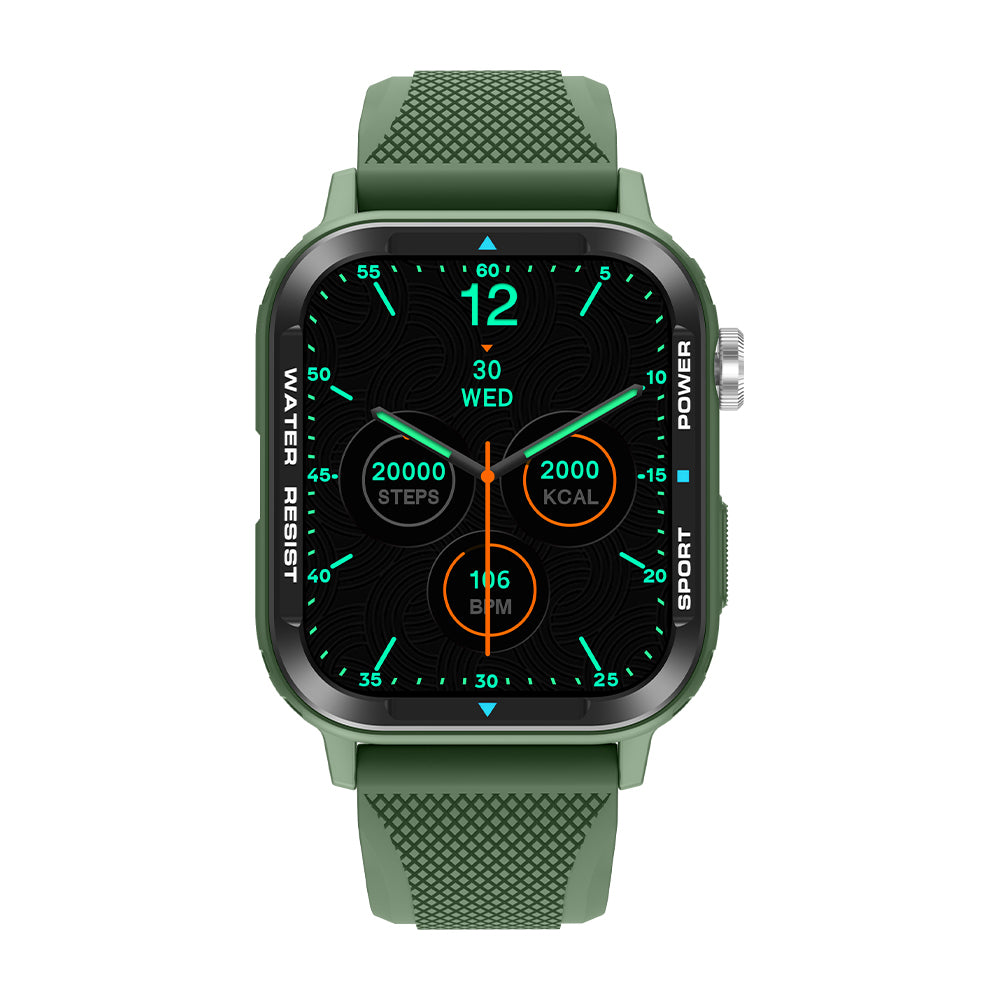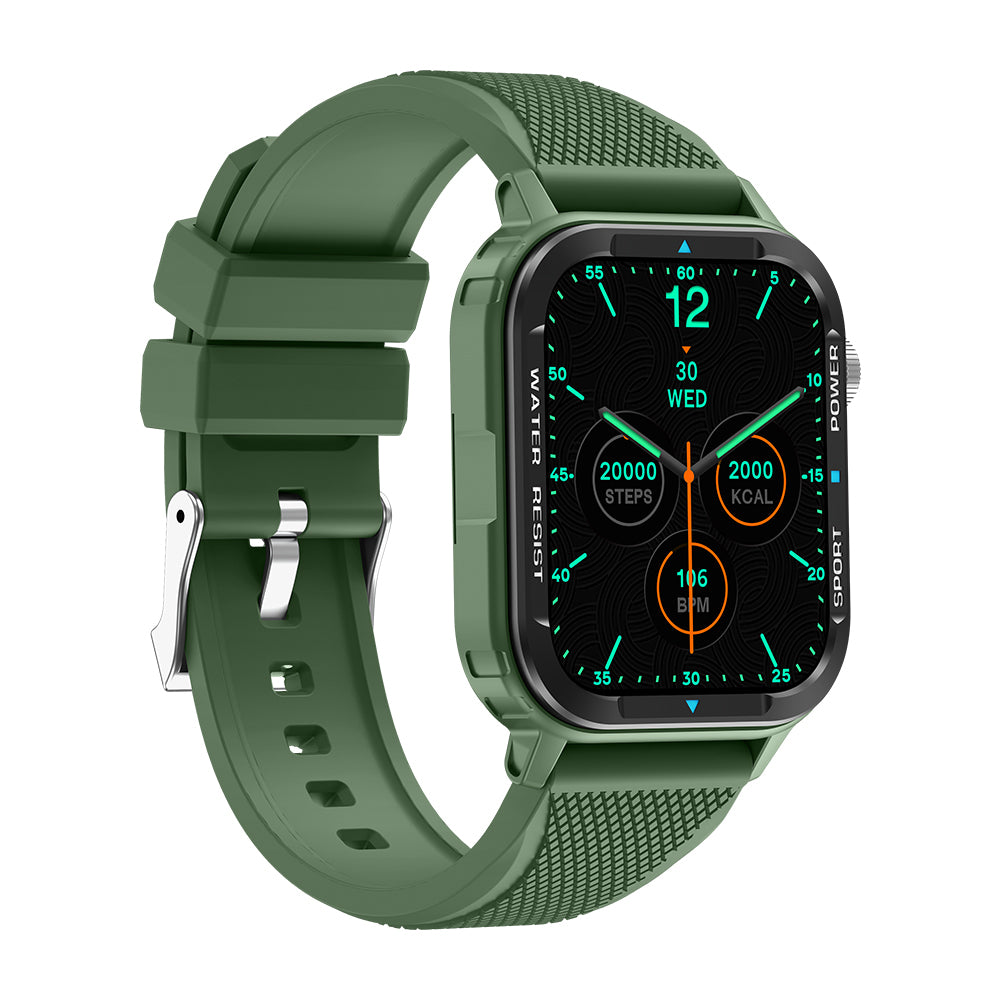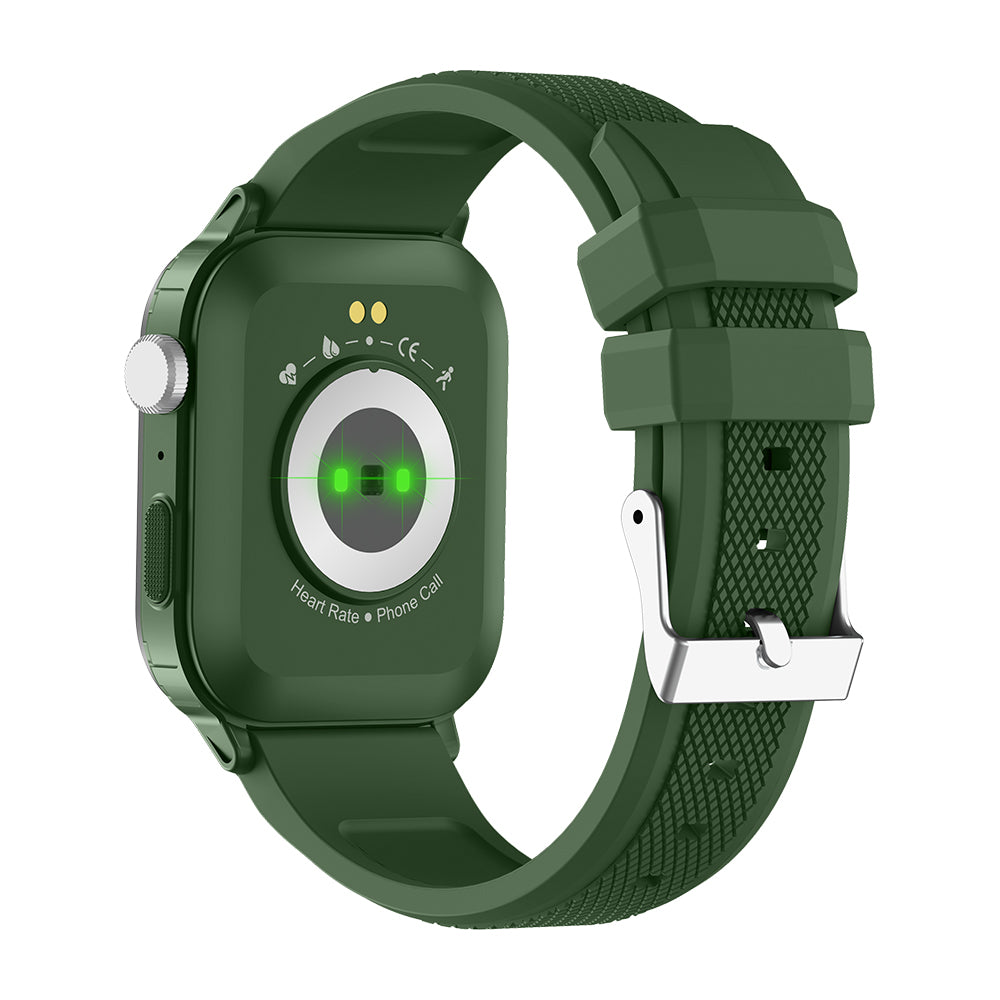 Zero Border

COLMI M41 adopts a zero-frame design and has a 1.9-inch display screen, which has better visual effects and is also more beautiful.

Spin button

The rotary button of the smart watch COLMI M41 can quickly change the dial wallpaper, which is convenient and flexible, and improves the durability of the watch.

Silicone strap

Its silicone strap is waterproof, sweatproof, soft, durable, and easy to clean, making it suitable for sports and outdoor use.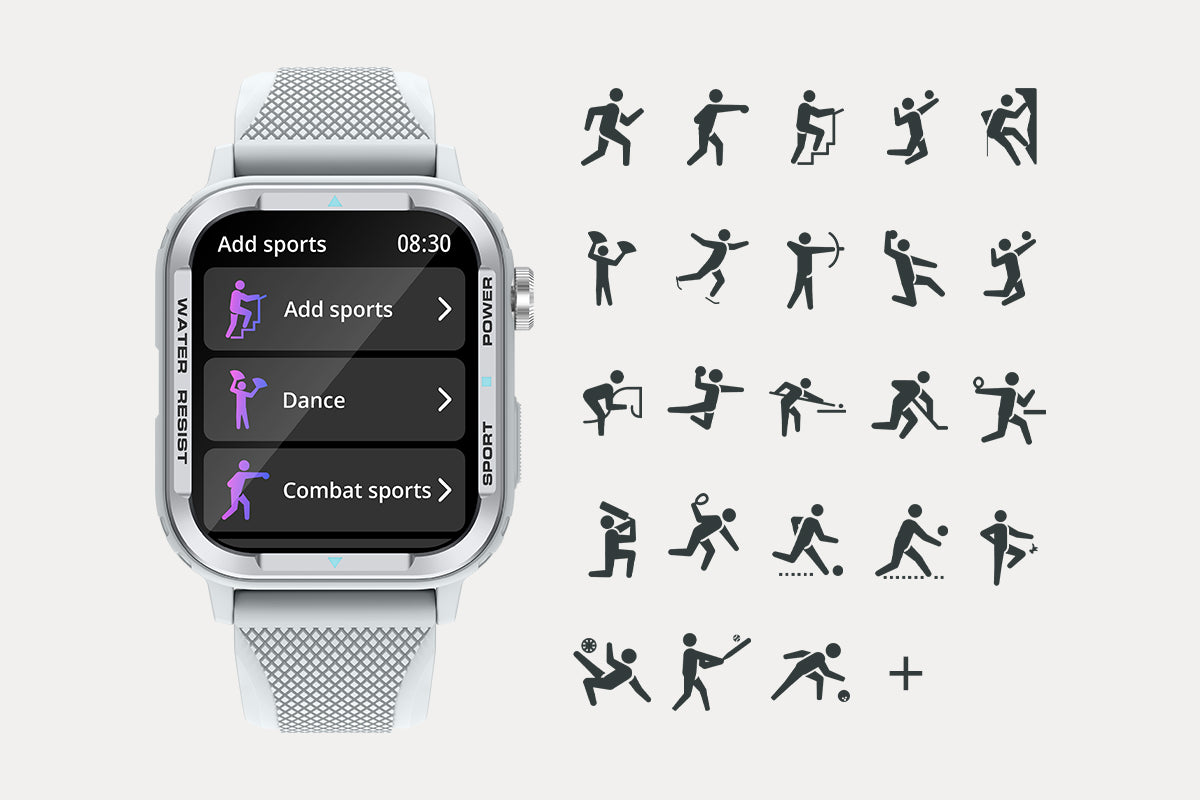 Sports mode
COLMI M41 has 107 sports modes, including walking, running, cycling, mountain climbing, etc., allowing you to exercise safely and healthily.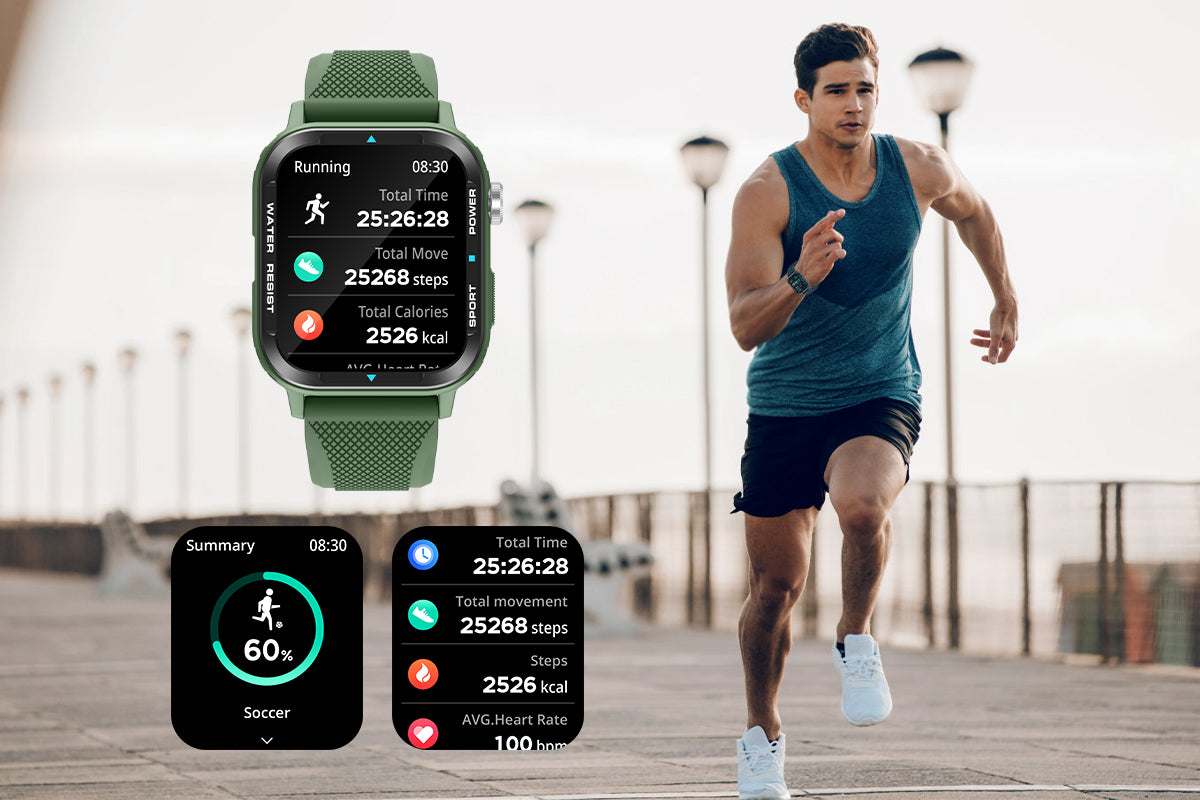 Motion data
It supports functions such as heart rate monitoring and calorie consumption statistics, which can help users better understand exercise data and improve exercise effects.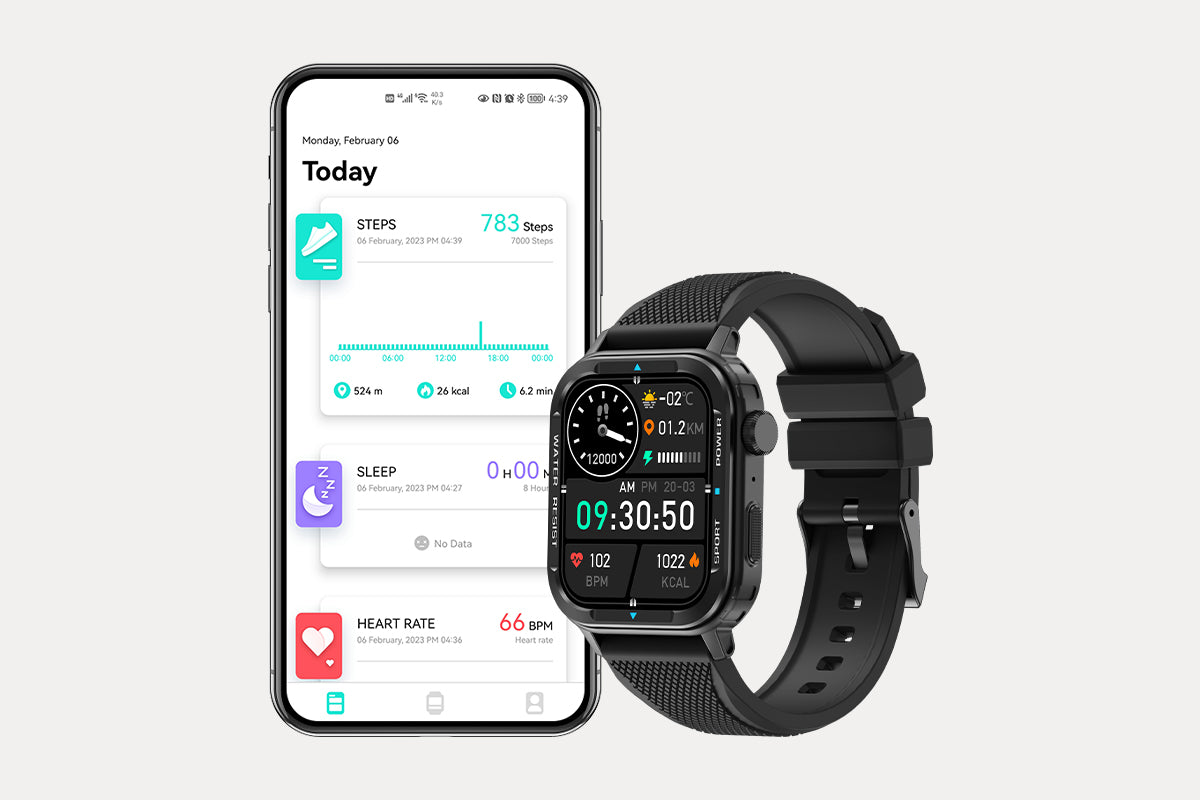 App connection
After the COLMI M41 is connected with the App, you can learn about your exercise in more detail and record your exercise status.
Bluetooth call

COLMI M41 supports Bluetooth connection, you can answer calls directly on the watch, which is convenient and practical, and you can also make calls to contact friends, which is easier to use.

Synchronization information

COLMI M41 can synchronize mobile phone notifications, text messages, social media and other information, allowing you to grasp the latest developments all the time.

Voice Assistant

COLMI M41 has a built-in intelligent voice assistant, which can control the functions of the watch through voice commands, allowing you to easily control smart technology.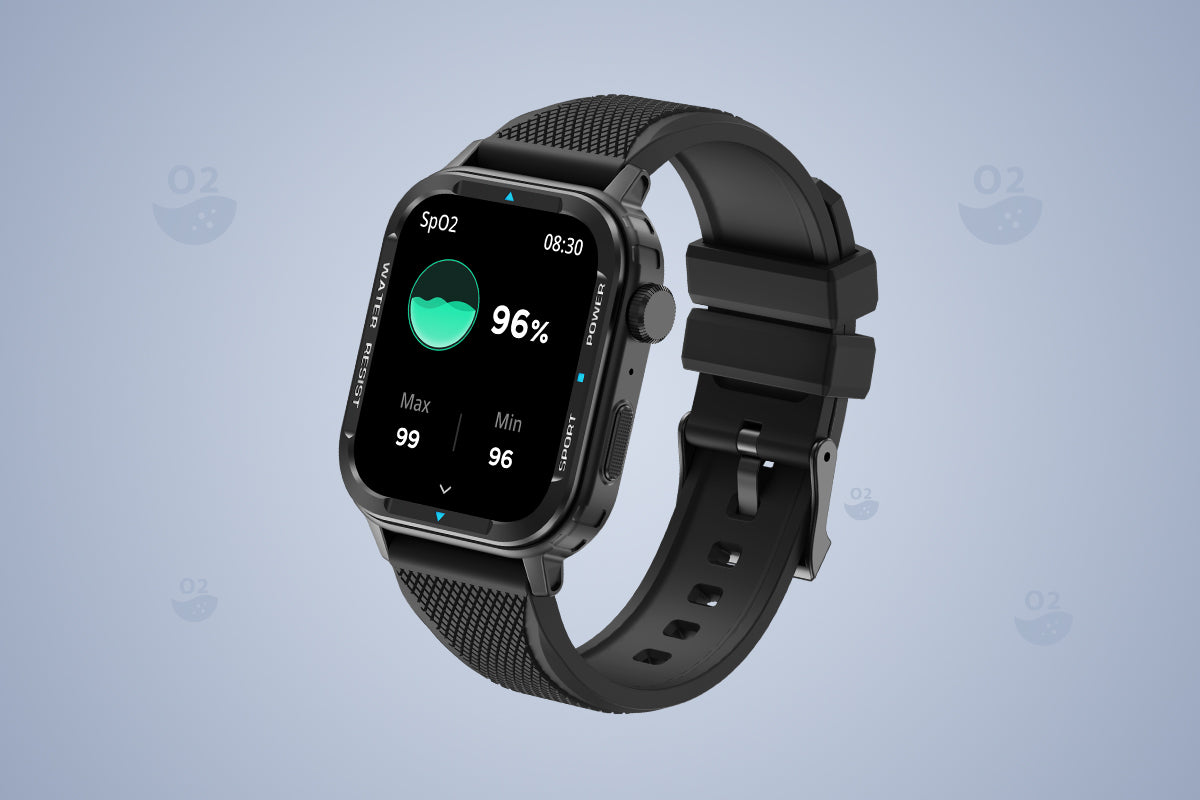 Blood oxygen monitoring
COLMI M41 can monitor the blood oxygen level in real time through the optical sensor to help users keep track of their health status, remind users to avoid hypoxic symptoms and maintain good health.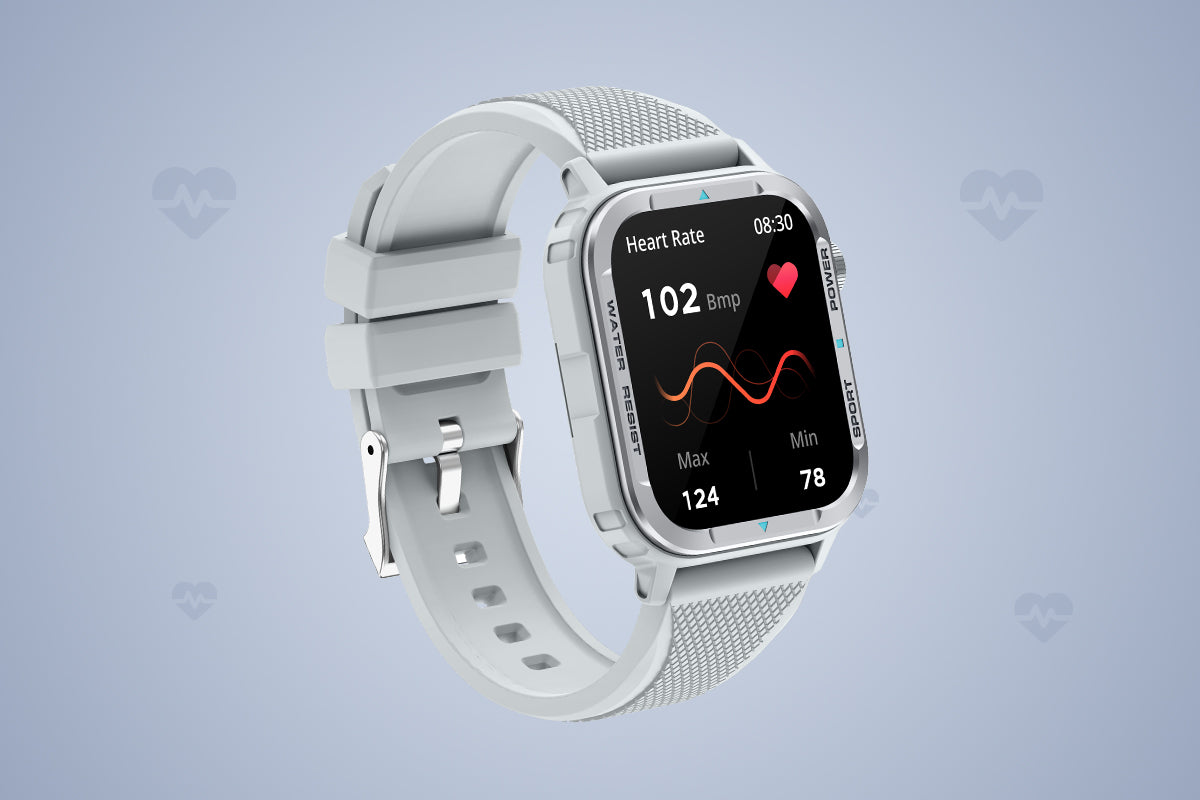 Heart rate monitoring
COLMI M41 can monitor the user's heart rate changes through the built-in heart rate sensor, record the user's heart rate status in real time, and help users perform more scientific and effective exercise and fitness.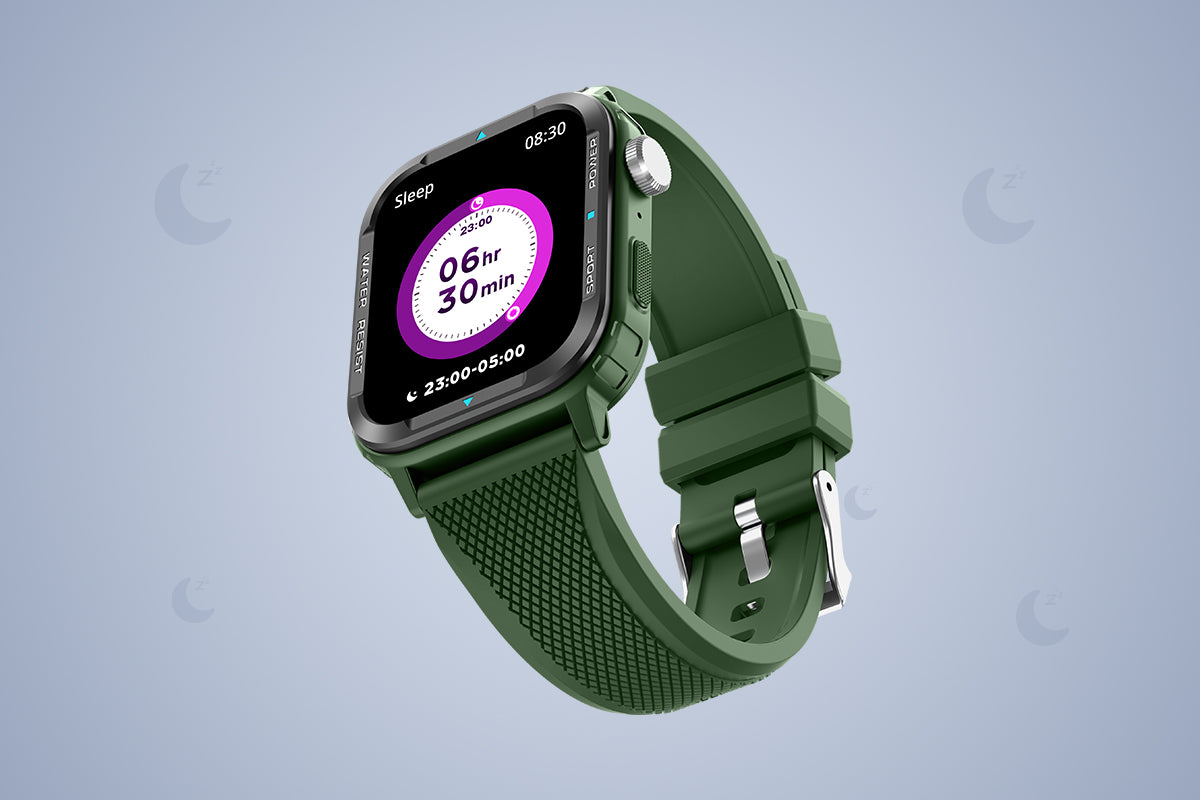 Sleep monitoring
COLMI M41 can monitor the user's sleep quality through the built-in acceleration sensor, analyze the user's sleep data, and help users develop good sleep habits and improve sleep quality.
COLMI M41 Smartwatch Spec
Base parameters
---
BLE5.2(APP Function)+BT3.0(Call Function)
---
PREVIEW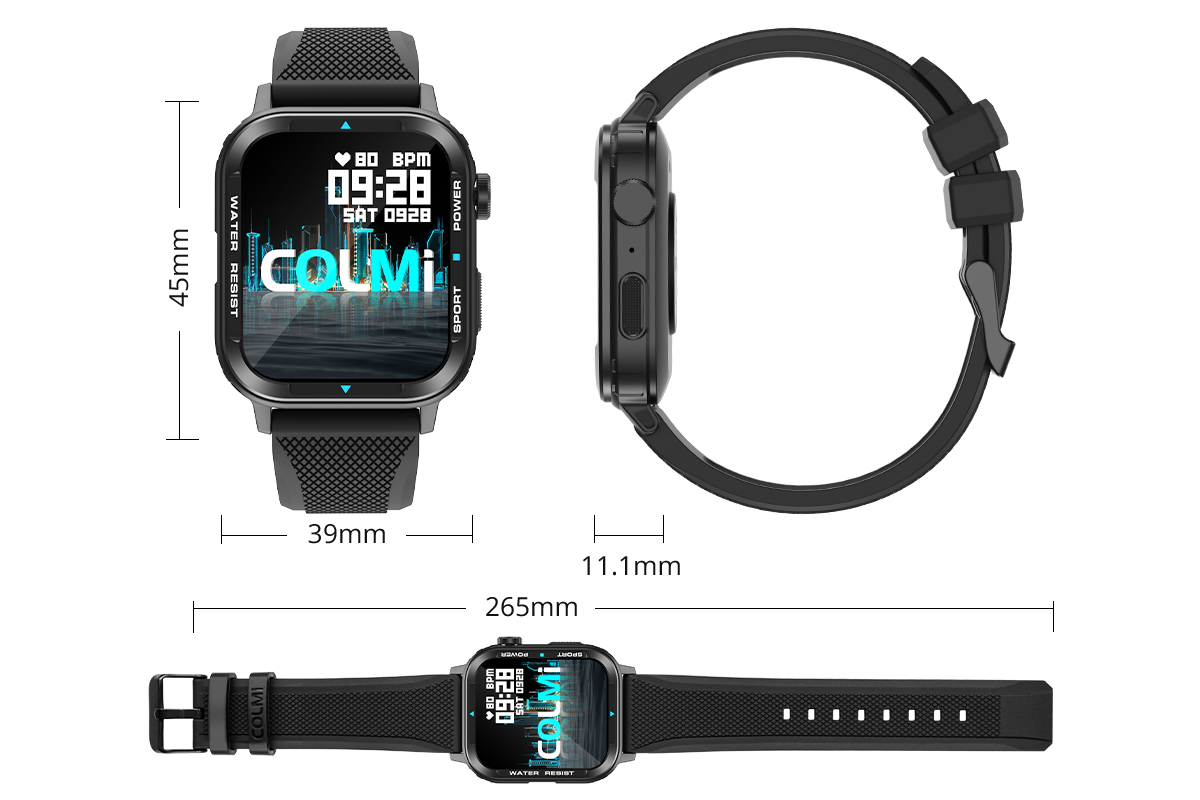 ---
Software
---
Android 4.4 or iOS 8.0 and above
---
English, Chinese, Japanese, Korean, German, French, Spanish, Arabic, Russian, Ukrainian, Italian, Portuguese
---
English, Simplified Chinese, Japanese, Korean, German, French, Spanish, Arabic, Russian, traditional Chinese, Ukrainian, Italian, Portuguese, Dutch, Polish, Swedish, Finnish, Denmark, Norway, Hungary, Czech, Bulgaria, Romania, Slovakia, Latvian, Indonesian, Thai, Turkish, Vietnamese, Hindi, Pashto, Lithuanian, Estonian Slovenian, Croatian, Greek
---
Activity, Phone Call, E-Card, Heart Rate, Sleep, SpO2, Exercise, Exercise Records, Weather, Messages, Shutter, Player, Relaxation, Timer, AI Voice, Alarm, Stopwatch, Cycle Tracking, Find Phone, Game, Calculator, Brightness, Auto Sleep, Watch Face, Menu View, Quick View, Vibration & Ring, Audio Bluetooth, DND Mode, Low Power Mode, Phone On/Off, Phone Reset, Restart, Power Off, Reset, Version, QR Code
---
Steps, Distance, Calories, Walking time, Last 7 Days Steps, Steps compare with others, Sleep Monitor, Sleep Qudlity Score, Last 7 Days Sleep Trends, Heart Rate,Last 7 Times HR Trends, SpO2,Last 7 Times SpO2 Trends, Outdoor Running, More Training Data, Watch Remaining Battery, Watch Face, Watch Face Market, Notifications, Alarms, Shutter, E-Card, Favorite Contacts, Find Device, Time Format, Unit System, Do Not Disturb Mode Setting, Reminders To Move,24-Hours Heart Rate On/Off, Control Phone Music On/Off, Battery Saving Mode, Language, Screen Timeout, Reset, Quick View Setting, Drink Water Reminder Setting, Weather Setting, Physiological Cycle Reminder, Cycle Days, Menstrual Days, Last Mensrtual Start Date, Physiological Cycle Reminder Mode, Physiological Cycle Reminder Time, Physiological Cycle Calendar, Goal Setting
---
In The Box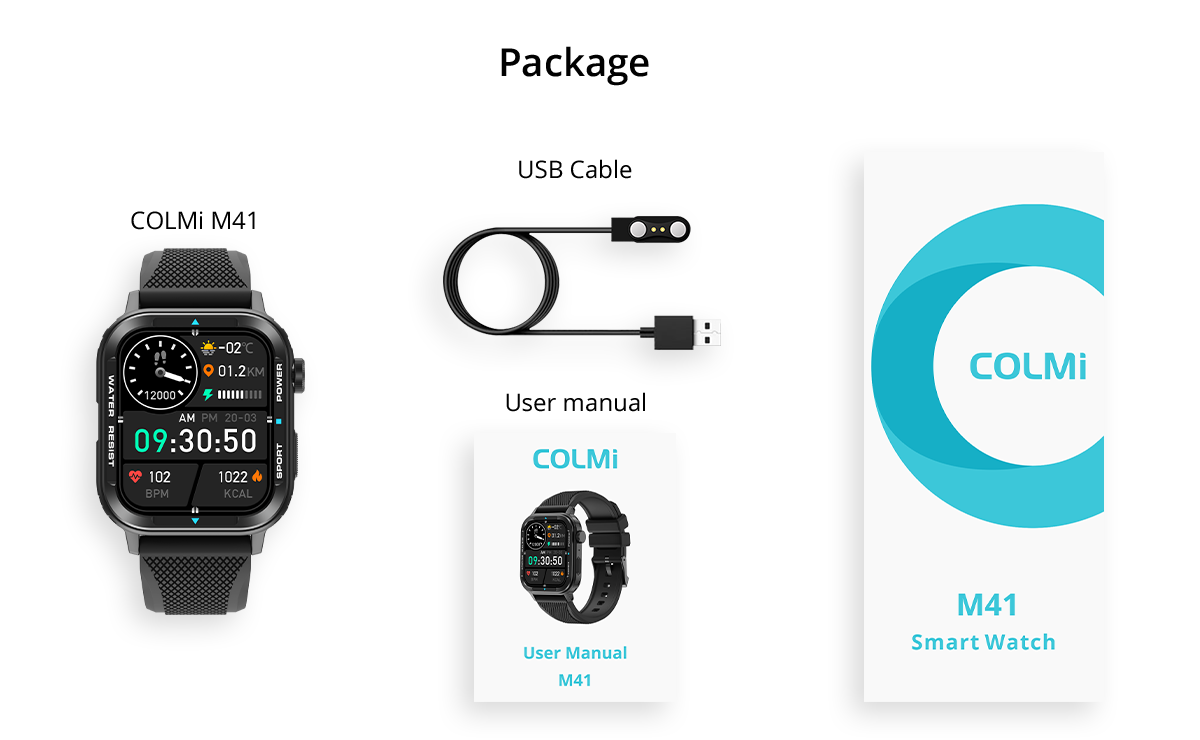 ---