Sale price
$39.95
Regular price
Unit price
per
AMOLED screen: COLMI C80 uses a 1.78 AMOLED high-definition screen. The unique AOD function can save more power and make the watch screen more beautiful and clear.
Rotary button: COLMI C80 supports the rotary button function, which is easy and quick to operate, and easy to enter the function options, making your use more convenient.
Watch face wallpaper: COLMI C80 has more than 130 watch face wallpapers in various styles and styles for you to choose, allowing you to decorate your watch interface at all times.
View full details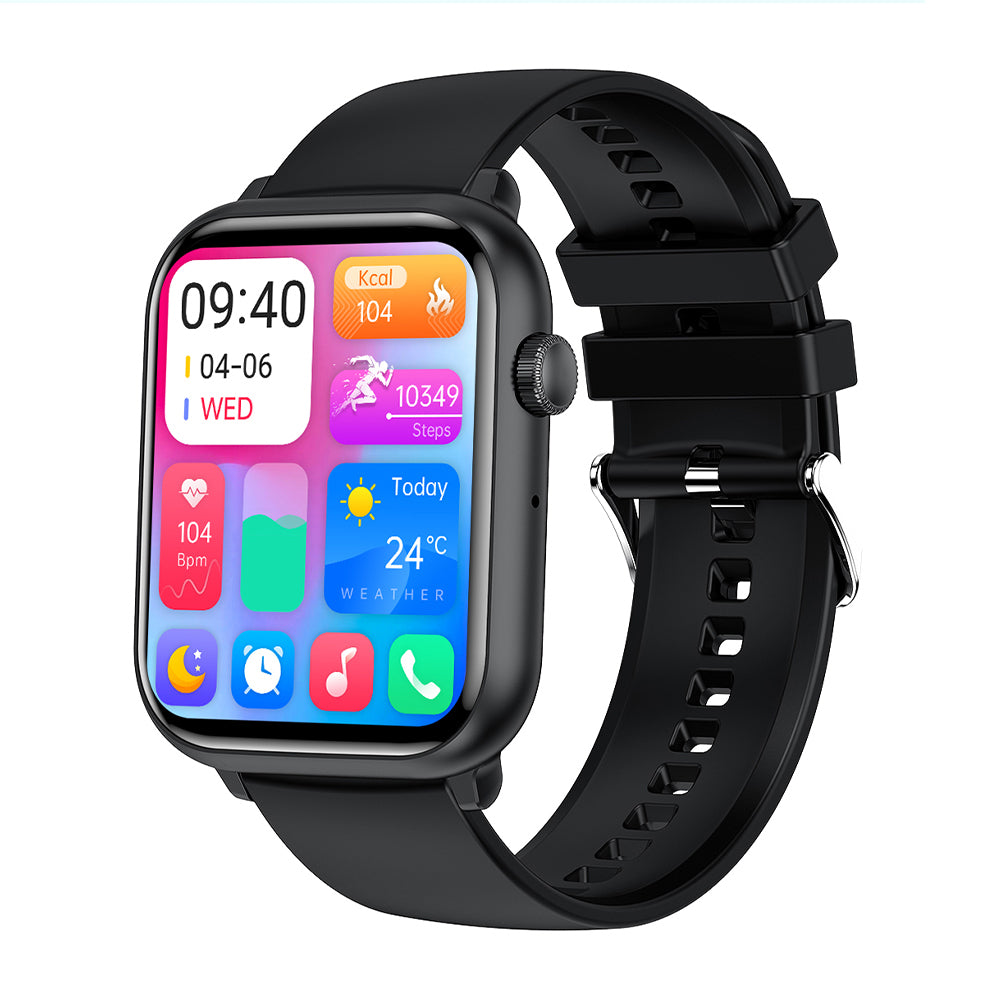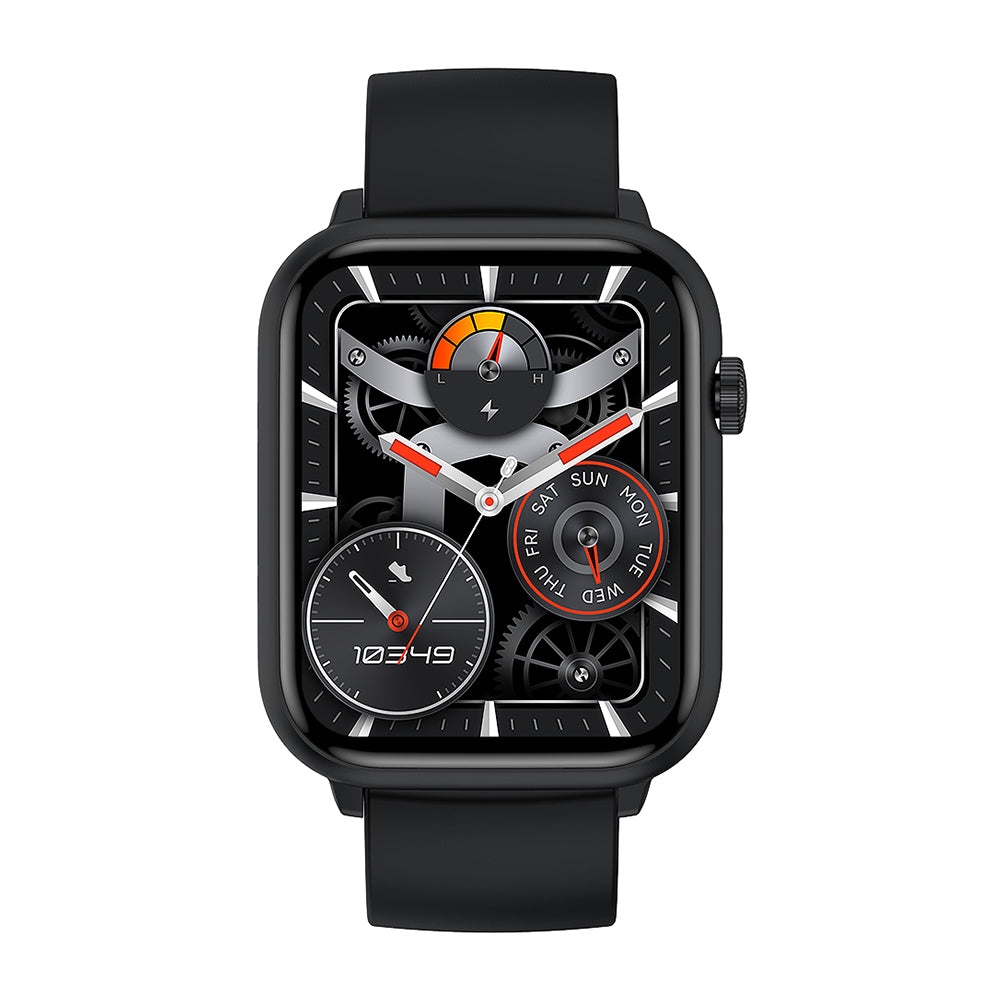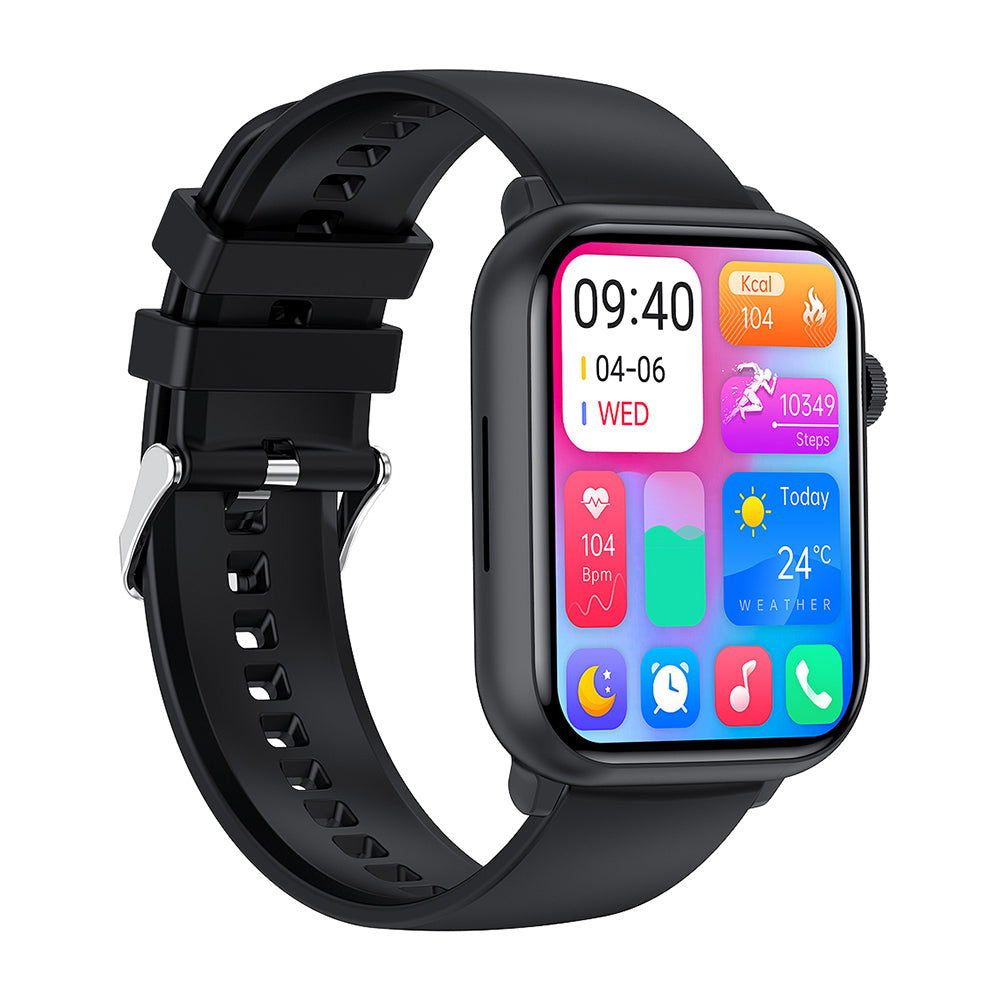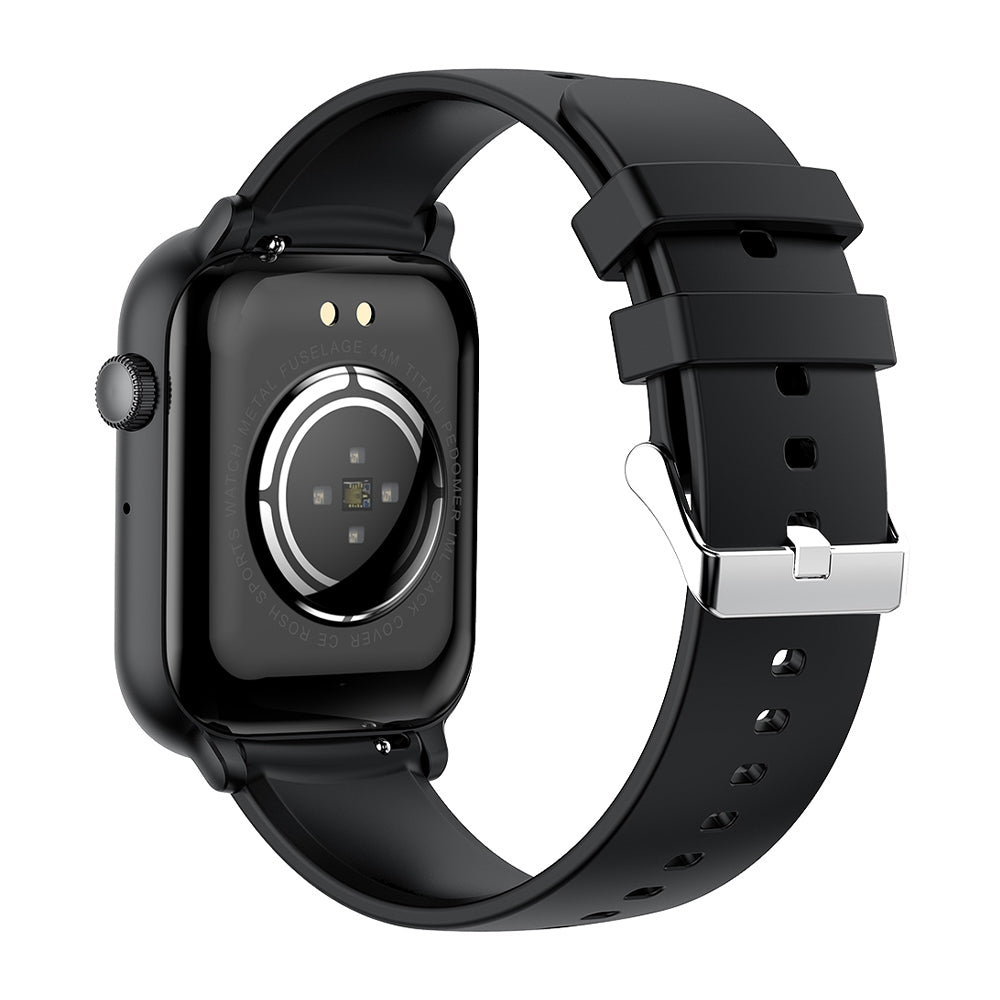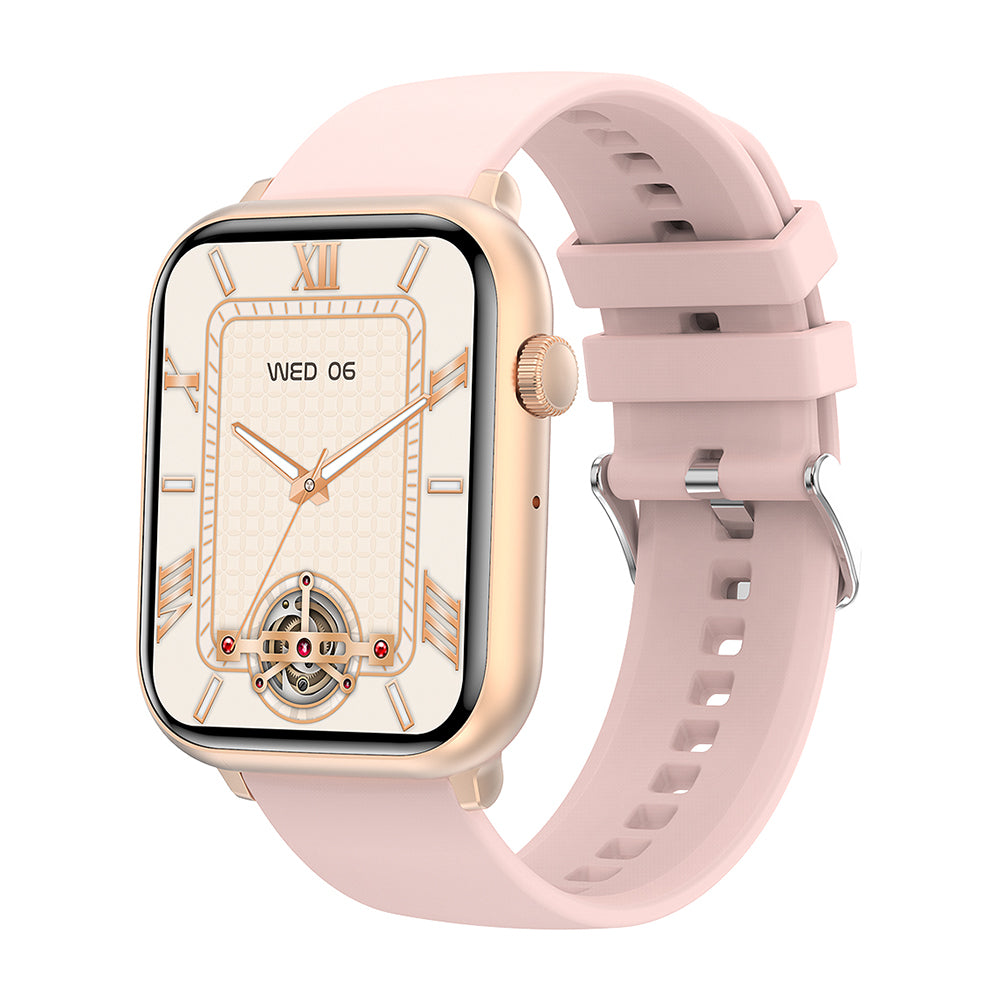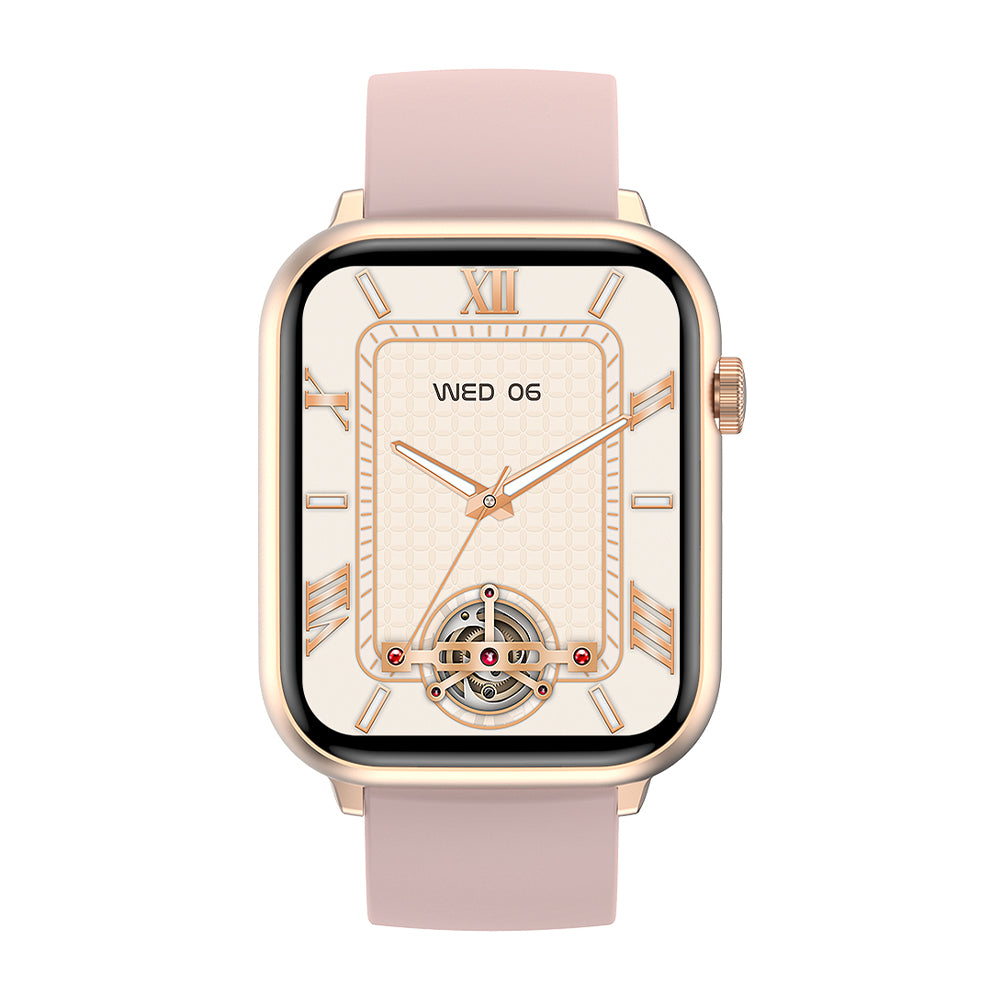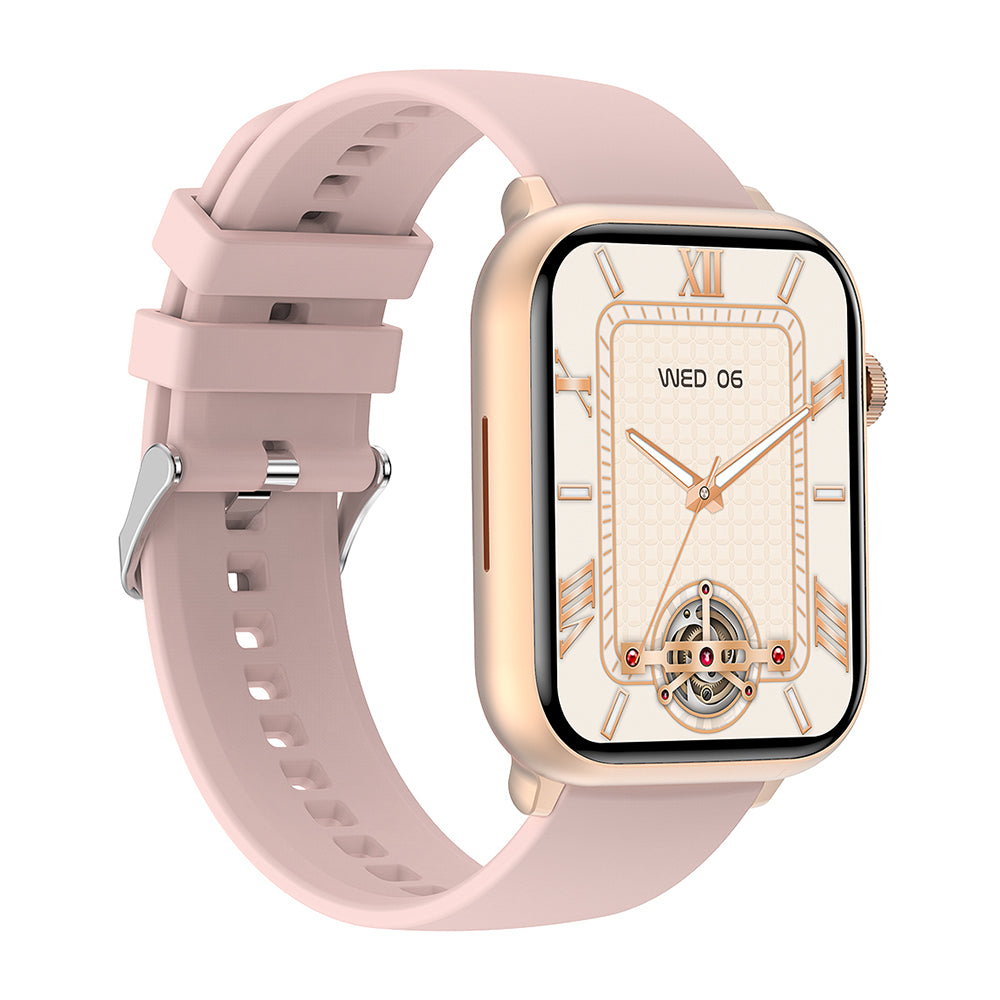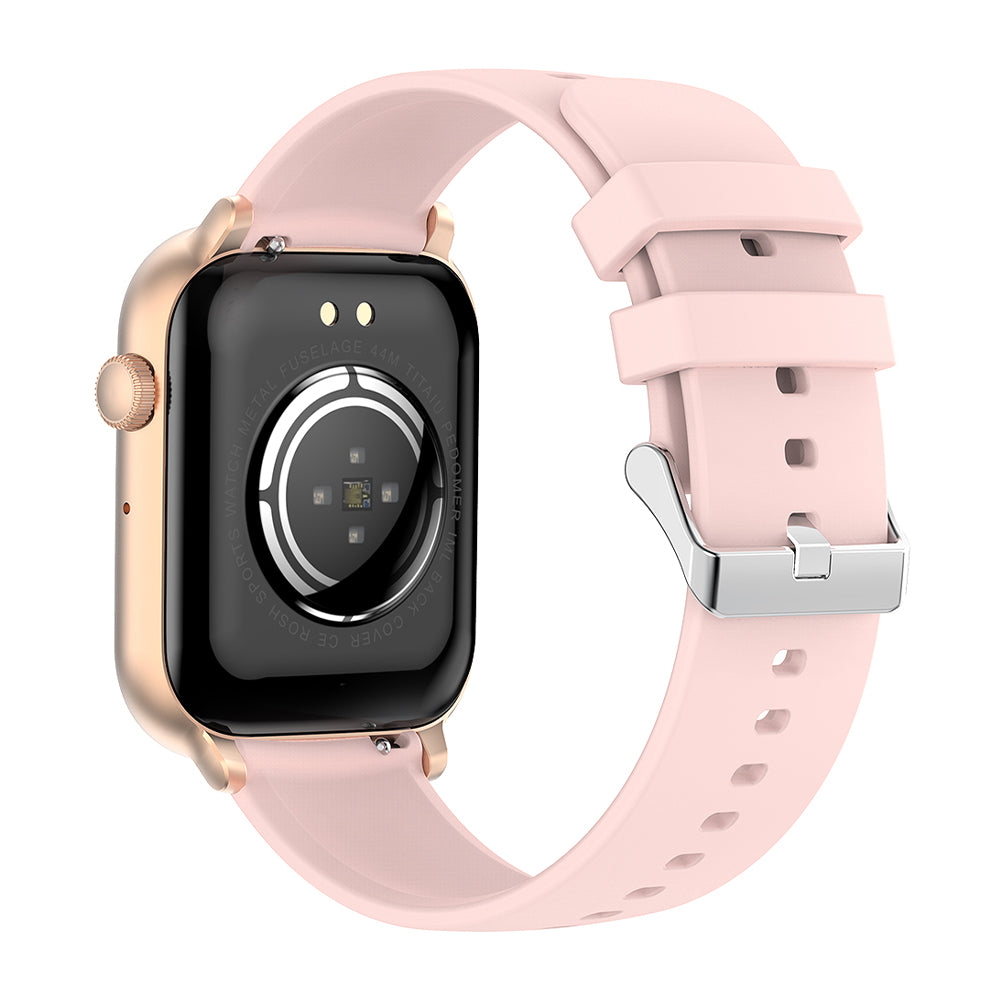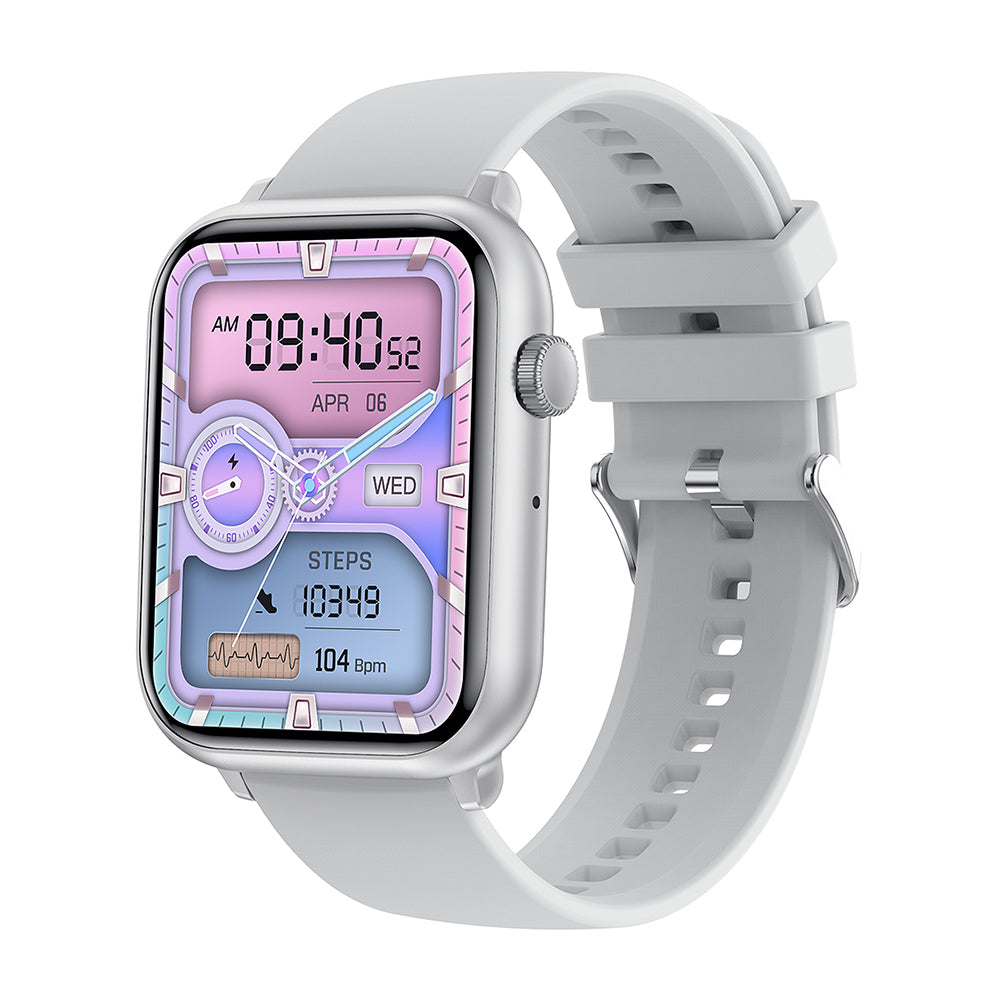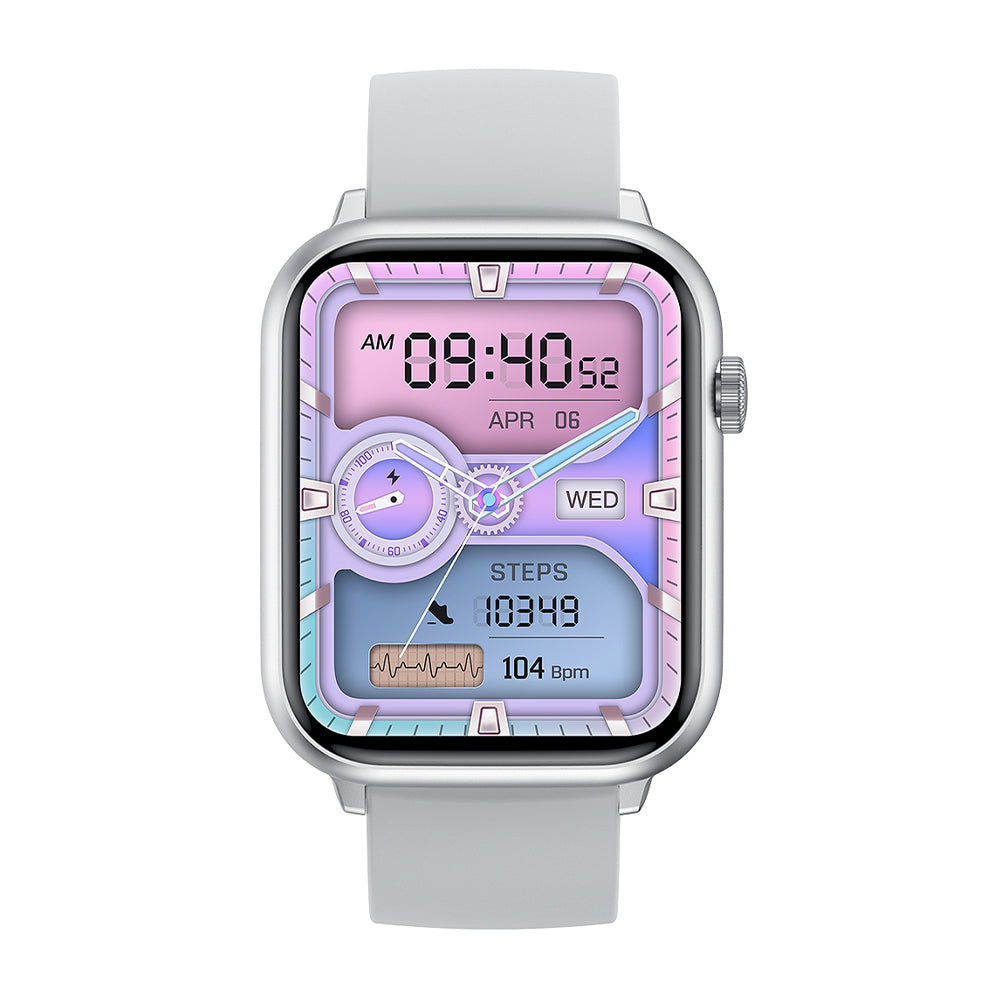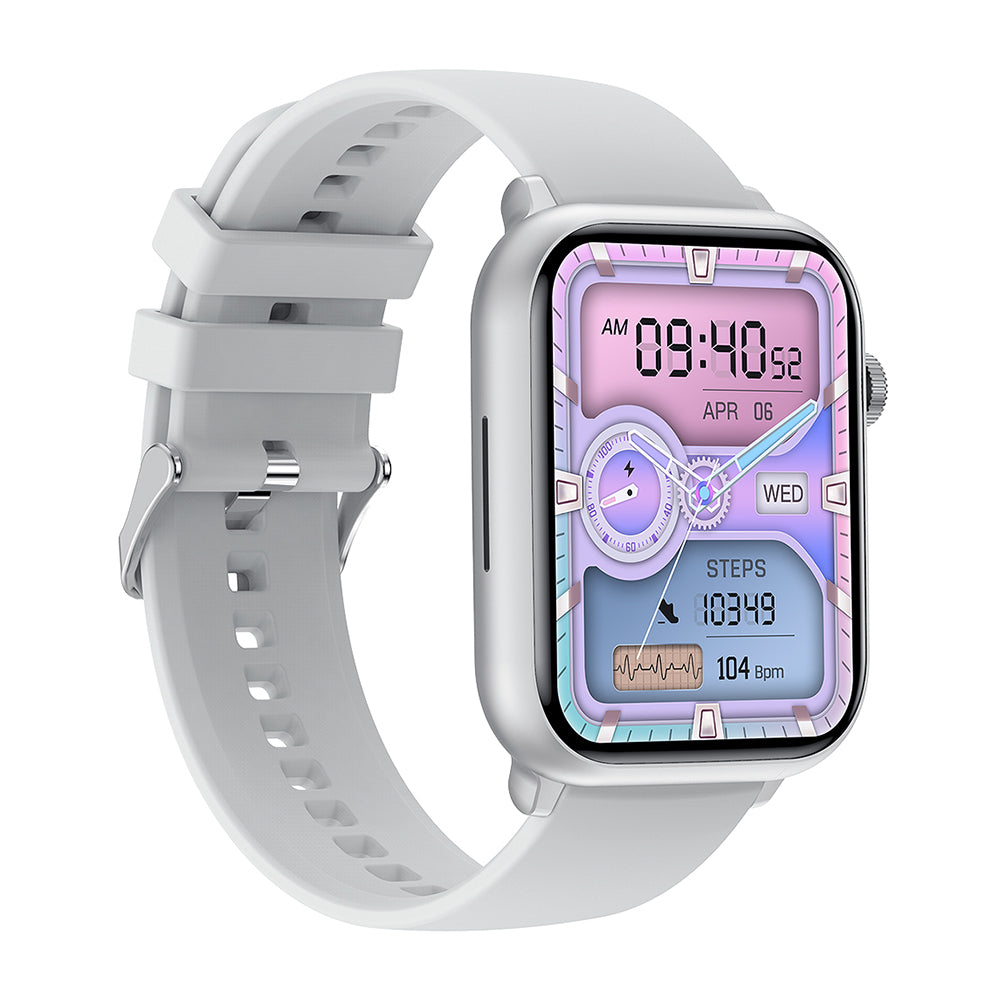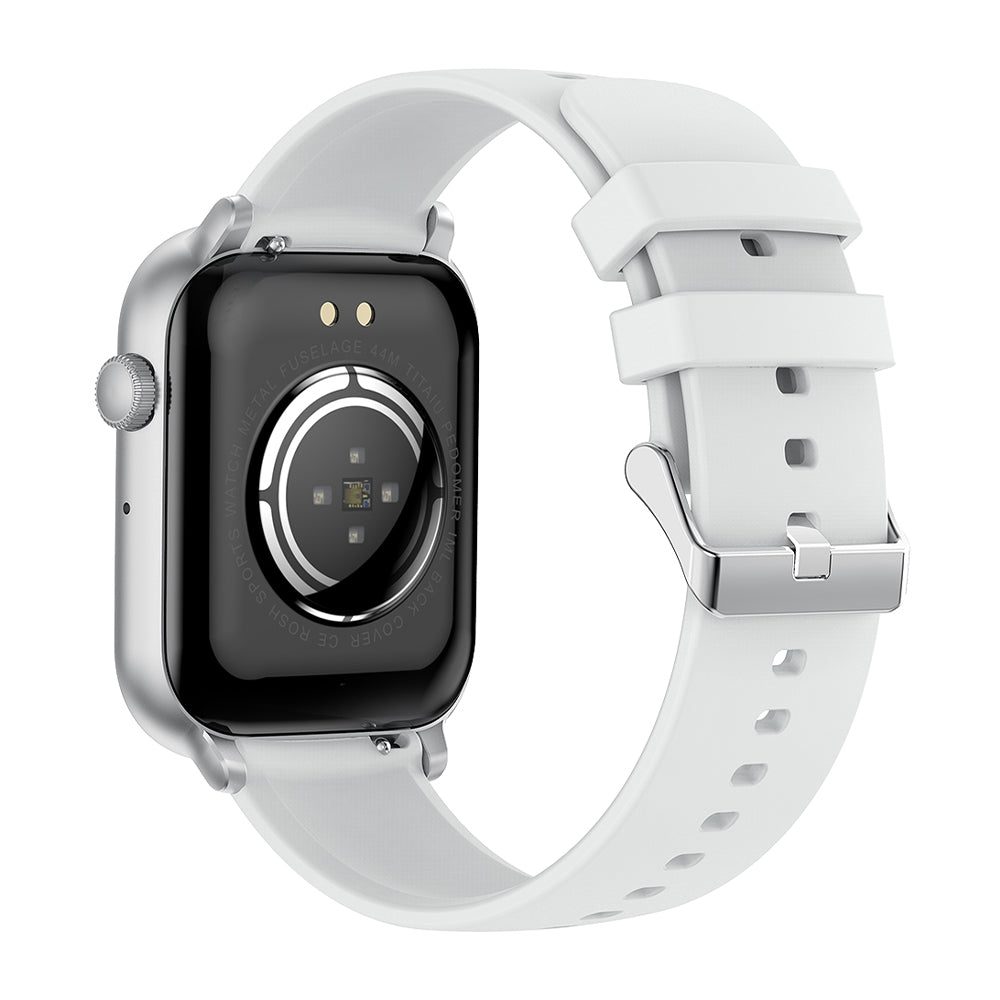 AMOLED screen

COLMI C80 uses a 1.78-inch AMOLED screen with clear images, allowing you to enjoy the ultimate visual experience.

Rotate button

Its button adopts a rotary design, supports the rotary replacement function, can quickly replace the dial, and is more convenient and quick to use.

Light and thin appearance

Its appearance is thin and light, with a thickness of only 11 mm, which not only looks beautiful, but also is very comfortable to wear.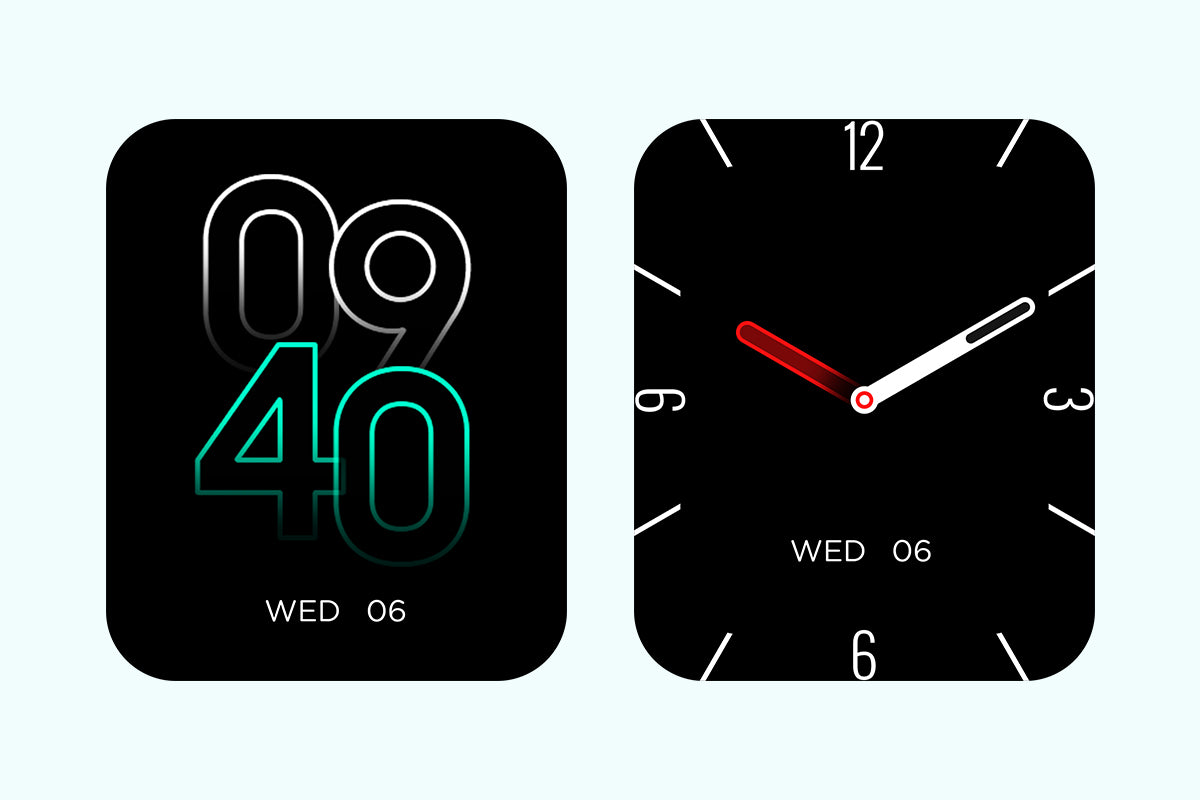 Always On Display
The unique always-on screen display function of COLMI C80 can save battery consumption, and you can check the time at any time to make the battery last longer.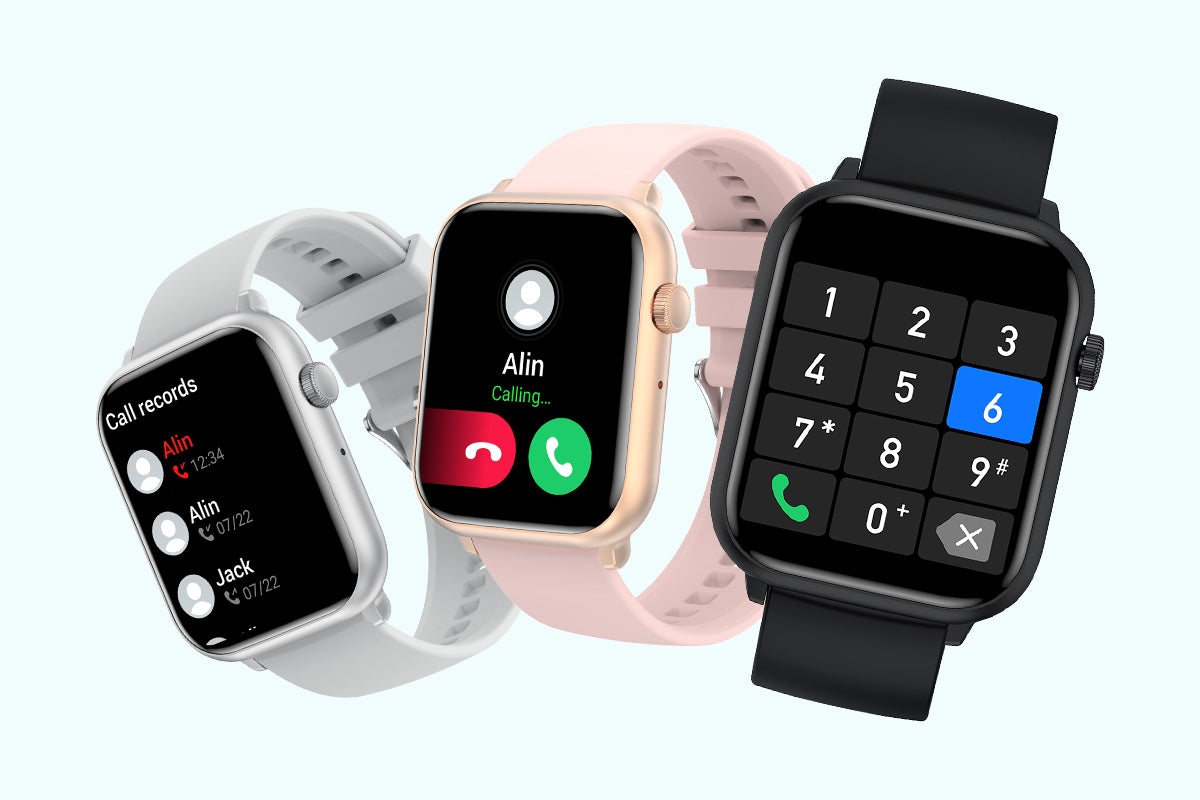 Bluetooth call
It is a smart watch with a built-in microphone and speaker. The watch can store 10 contacts inside and supports making, answering and hanging up calls.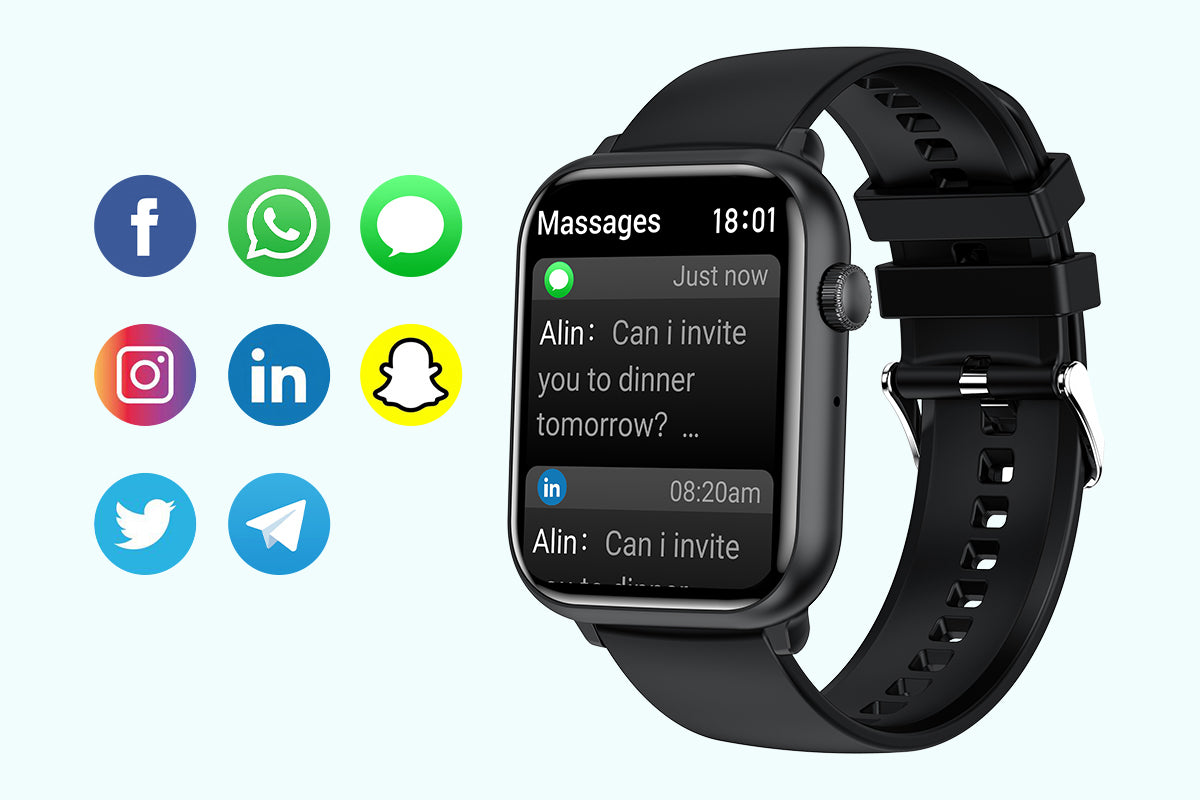 Synchronize information
COLMI C80 can synchronize mobile phone information. When you connect to Bluetooth and set permissions on the mobile phone, you can synchronize the received information on the mobile phone to avoid missing important messages.
Sports mode

COLMI C80 supports more than 100 sports modes after being connected to the App, and you can choose your favorite sports mode for physical exercise.

Record sports data

It supports recording your sports data during exercise, including steps, mileage, calories burned, etc., accurately record data, and be your fitness coach.

Connect APP

After the COLMI C80 is connected to the APP, it has a wider range of functions. It can record your daily, weekly, and monthly data and generate exercise reports.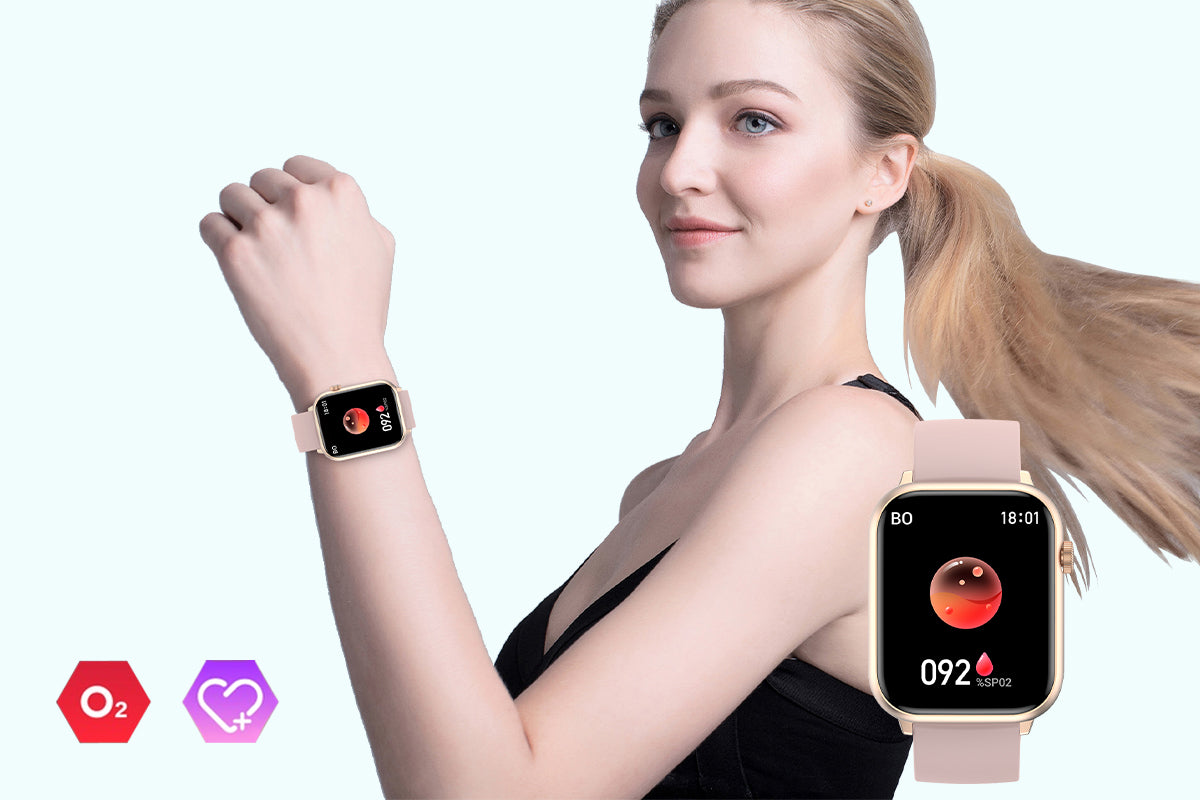 Blood oxygen measurement
COLMI C80 has the function of measuring blood oxygen. After wearing it, it can measure the oxygen content in the blood and monitor your blood oxygen health.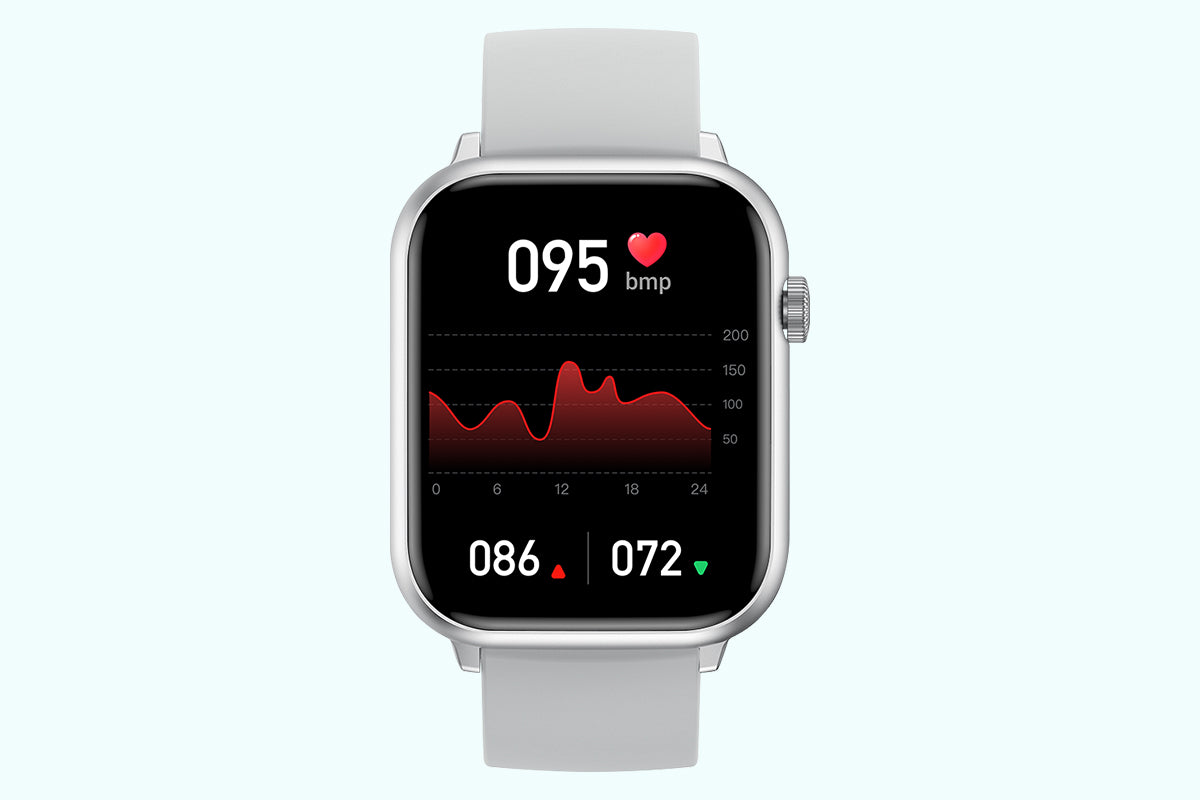 Measure heart rate
COLMI C80 supports heart rate measurement, can monitor heart rate 24 hours a day, and has a heart rate warning function to ensure your health at all times.
Breathing training
COLMI C80 has a breathing training function to help you perform exhalation and inhalation training and adjust your breathing state.
COLMI C80 Smartwatch Spec
PREVIEW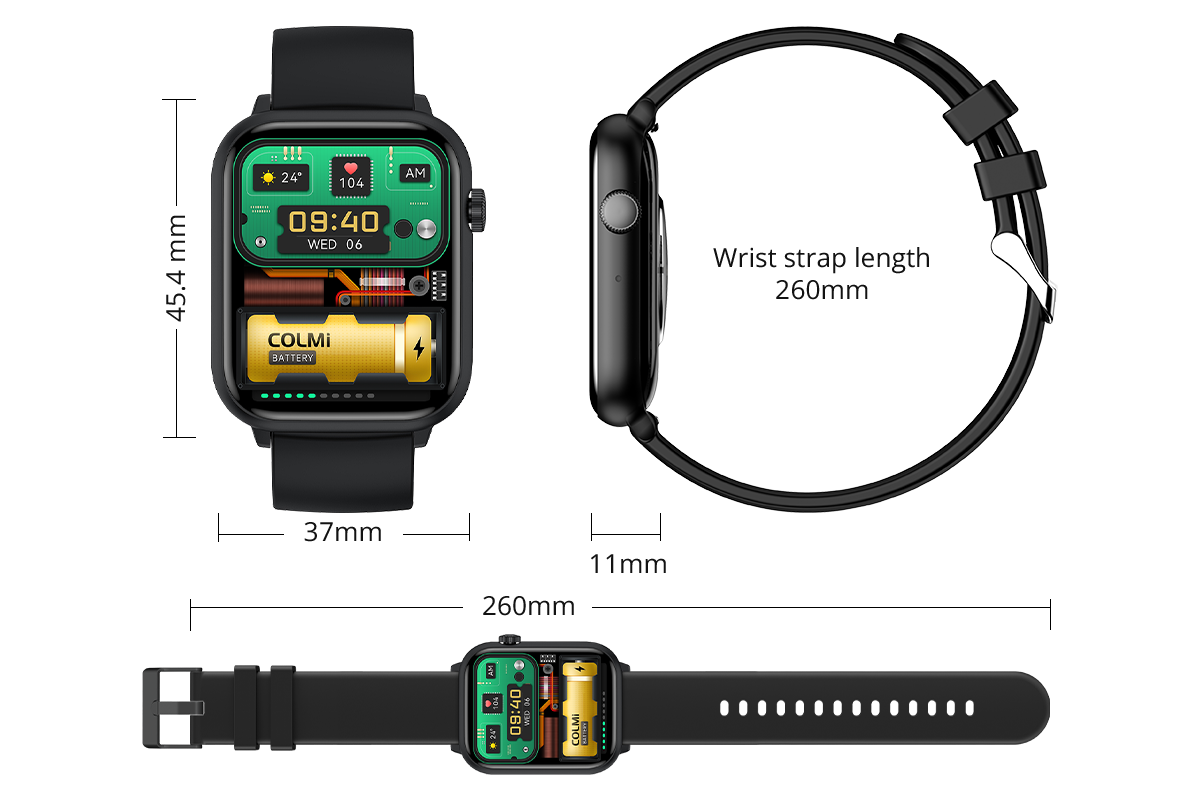 ---
Software
---
Android4.4 and above IOS8.0 and above HarmonyOS
---
Simplified Chinese, English, German, Russian, Spanish, Portuguese, French, Japanese, Arabic, Dutch, Italian, Czech, Greek, Hebrew, Indonesian, Korean, Malaysian, Persian, Polish, Thai, Vietnamese, Finnish, Romanian, Turkish, Croatian
---
English, Chinese simplified, Chinese traditional, German, French, Arabic, Czech, Greek, Spanish, Japanese, Persian, Italian, Korean, Polish, Portuguese, Russian, Finland, Swedish language , Thai, Hungary, Slovakia, Croatian, Albanian, Turkish, Ukraine
---
User Interface,Telephone,Contact,Call records,Voice assistant,Step data,Workout *,Workout records,Heart rate,Sleep,Blood oxygen,Messages,Weather,Female,Music,Breath training,Stopwatch,Timer,Alarm clock,Calculator,Find phone,Menu style,Watch Face switch,Brightness,Screen time,Raise to wake,AOD clock,Current battery,Power saving mode,Vibration intensity,Language,QR code,Password,System info,Shutdown,Reset
---
Steps,Burned,Distance,Goal,Physiological cycle,Sleep,Heart rate,Blood oxygen,Notifications,Alarms,Activity reminder,Drink reminder,Dial library,Local dial,Weather,Sports Push **,Raise to wake,Elevated health monitor,Automatic health monitor,Find watch,Wrist preference,Hour style,Frequent contacts,Shake phonegraph,Device Version,Restore Factory Settings,Exercise goal,Units,FAQ,Women's health,Wechat sports(For Android and Hammoy),Apple health(For iOS),Settings,Suggestions
---
In The Box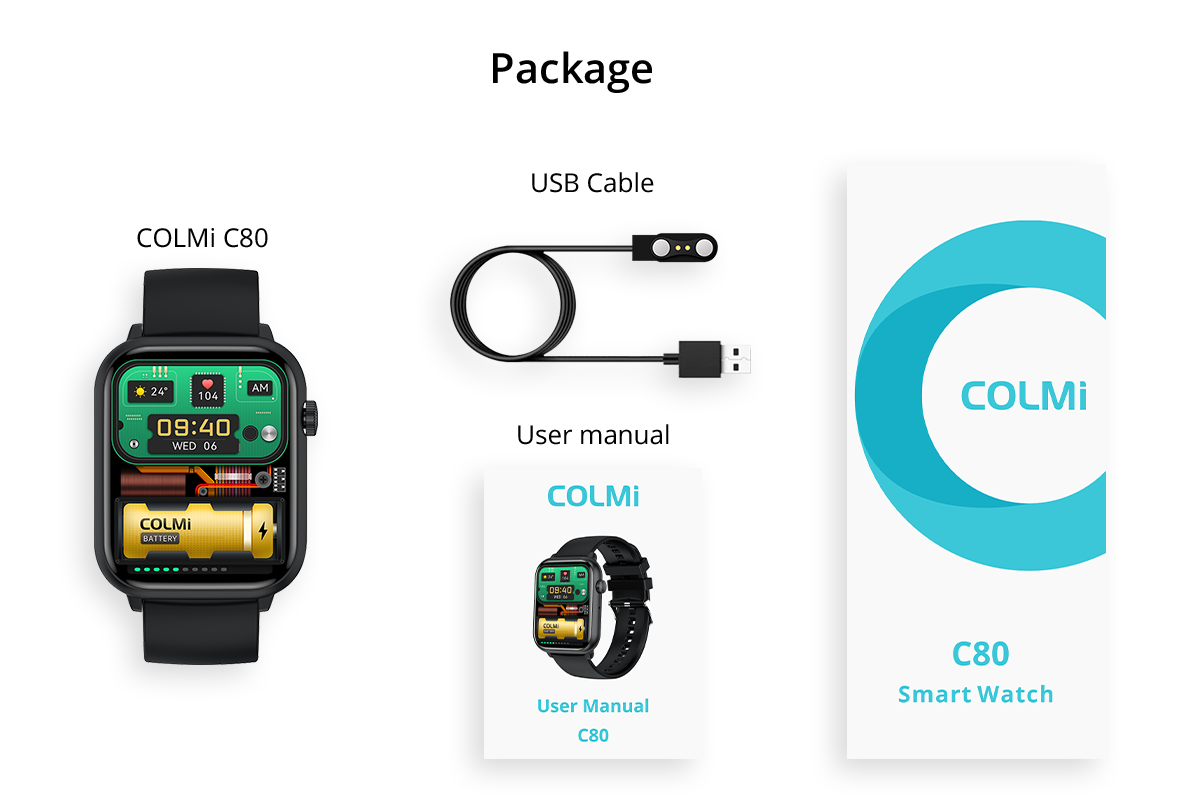 ---