Regular price
Sale price
$29.98
Unit price
per
Narrow-edge widescreen: The screen size of COLMI C60 is 1.9 inches, about 80% of the screen-to-body ratio, almost borderless visual effect
The chip is stronger: COLMI C60 adopts RTL8762D main chip, which is the core chip of smart wearable devices with the lowest power consumption at present
Larger space: COLMI C60 can accommodate 10 user interfaces and 12 built-in clock faces, and add 2 small games
View full details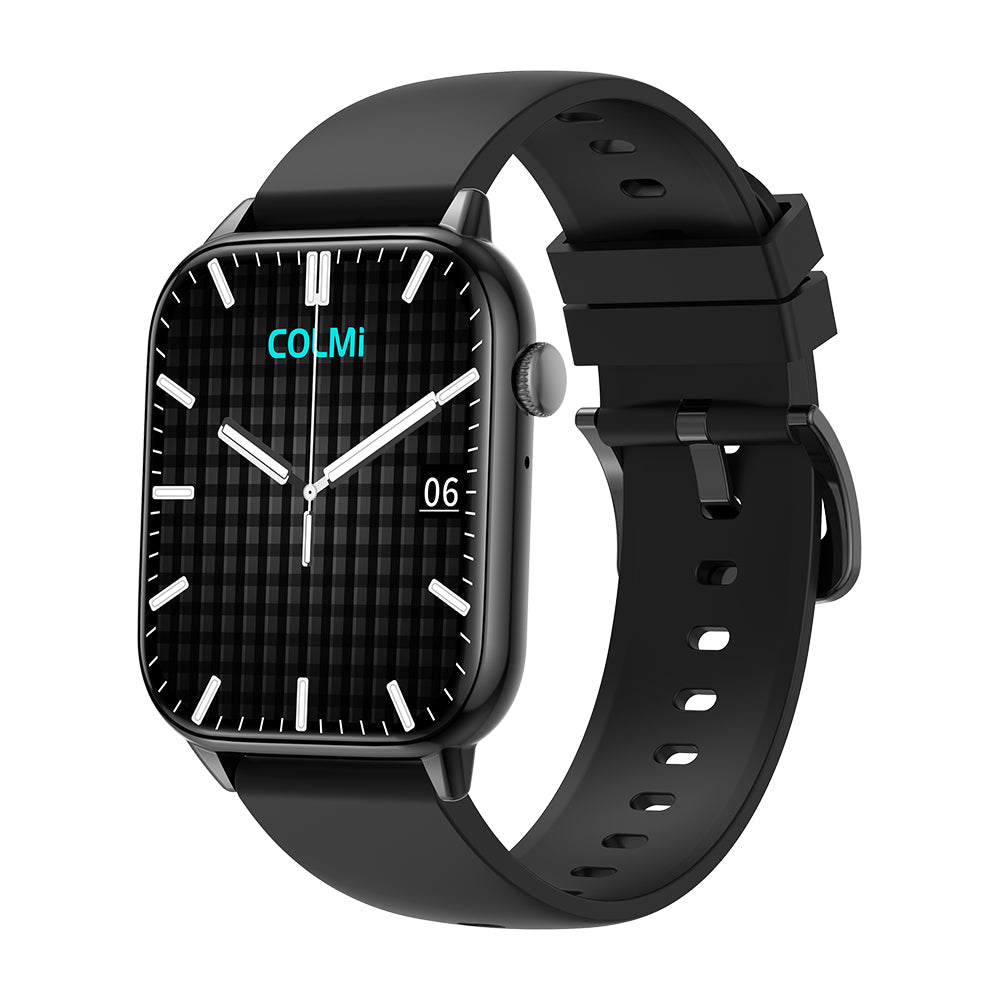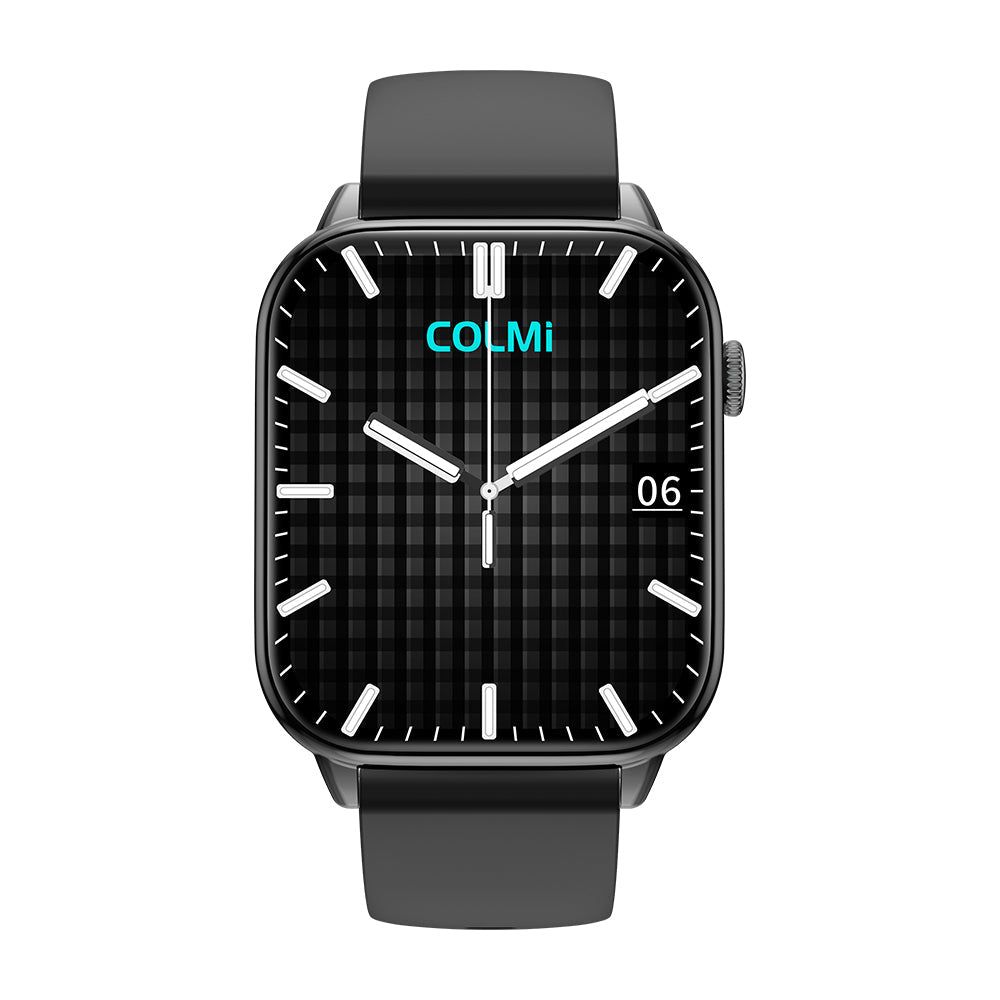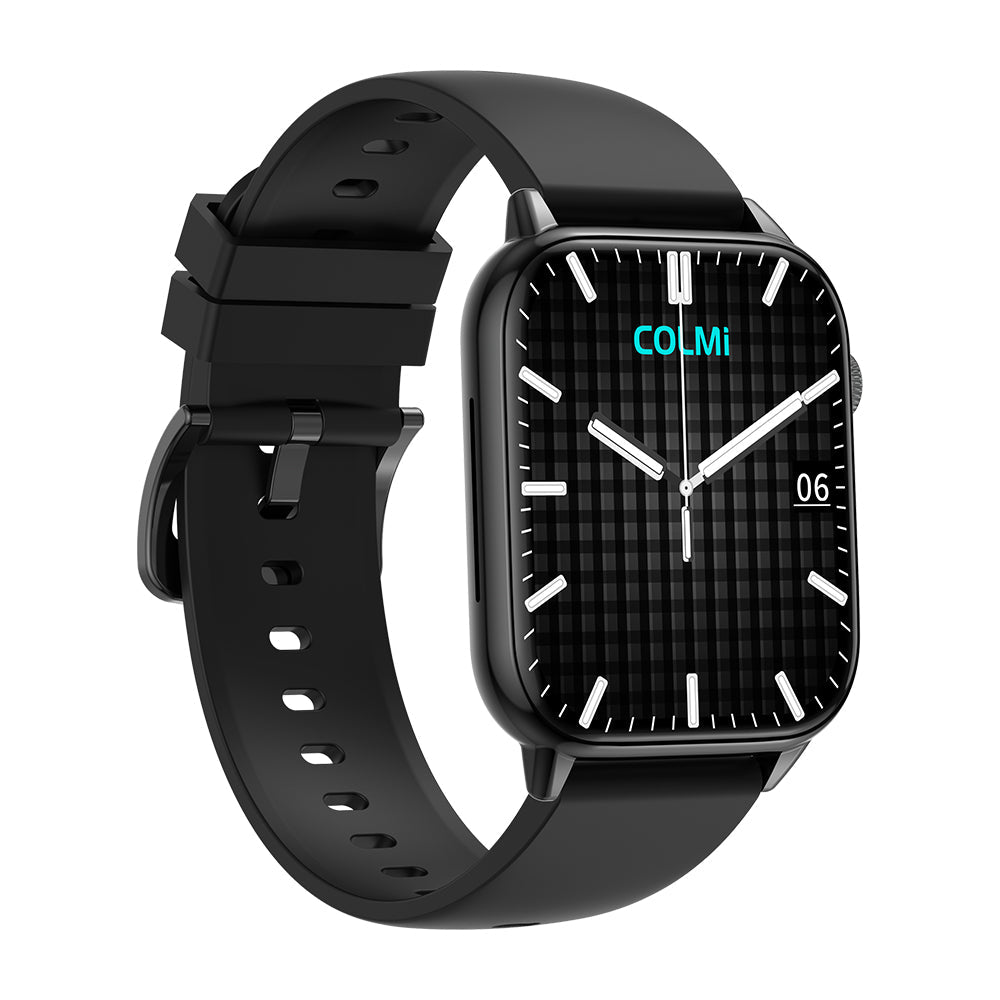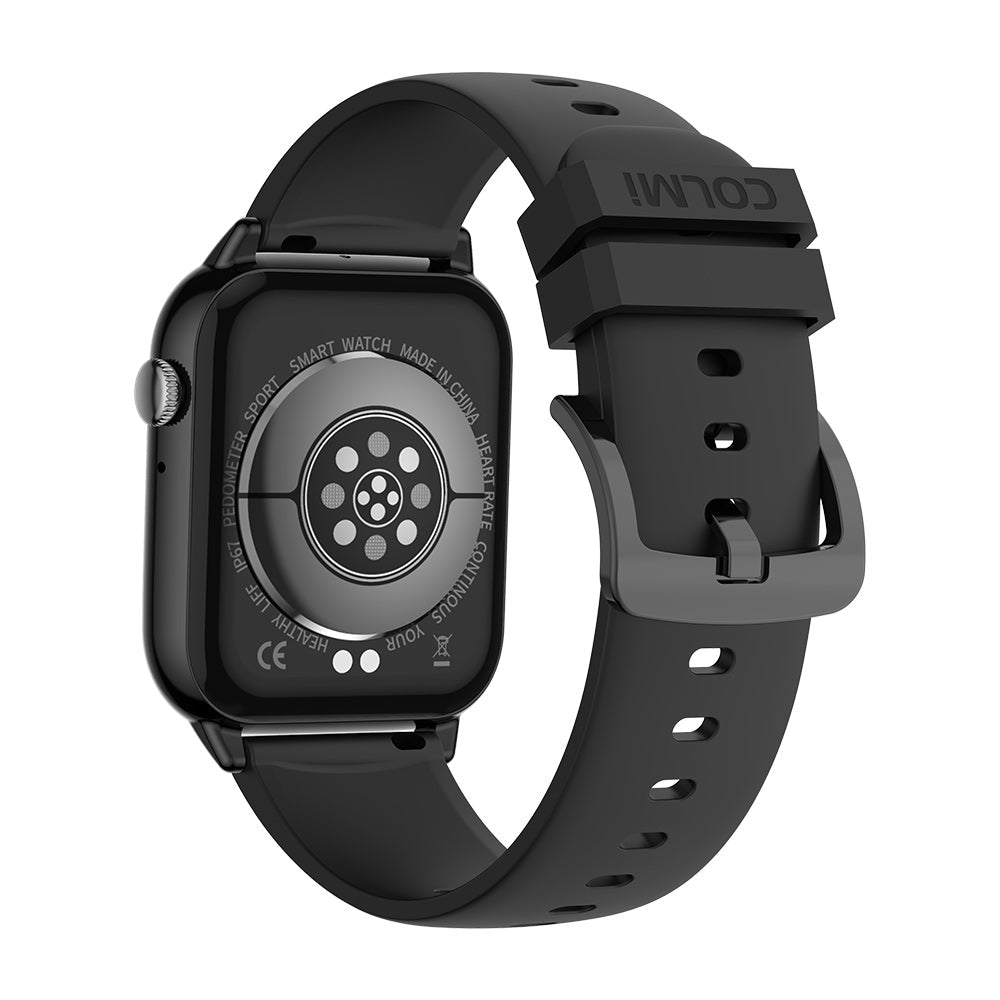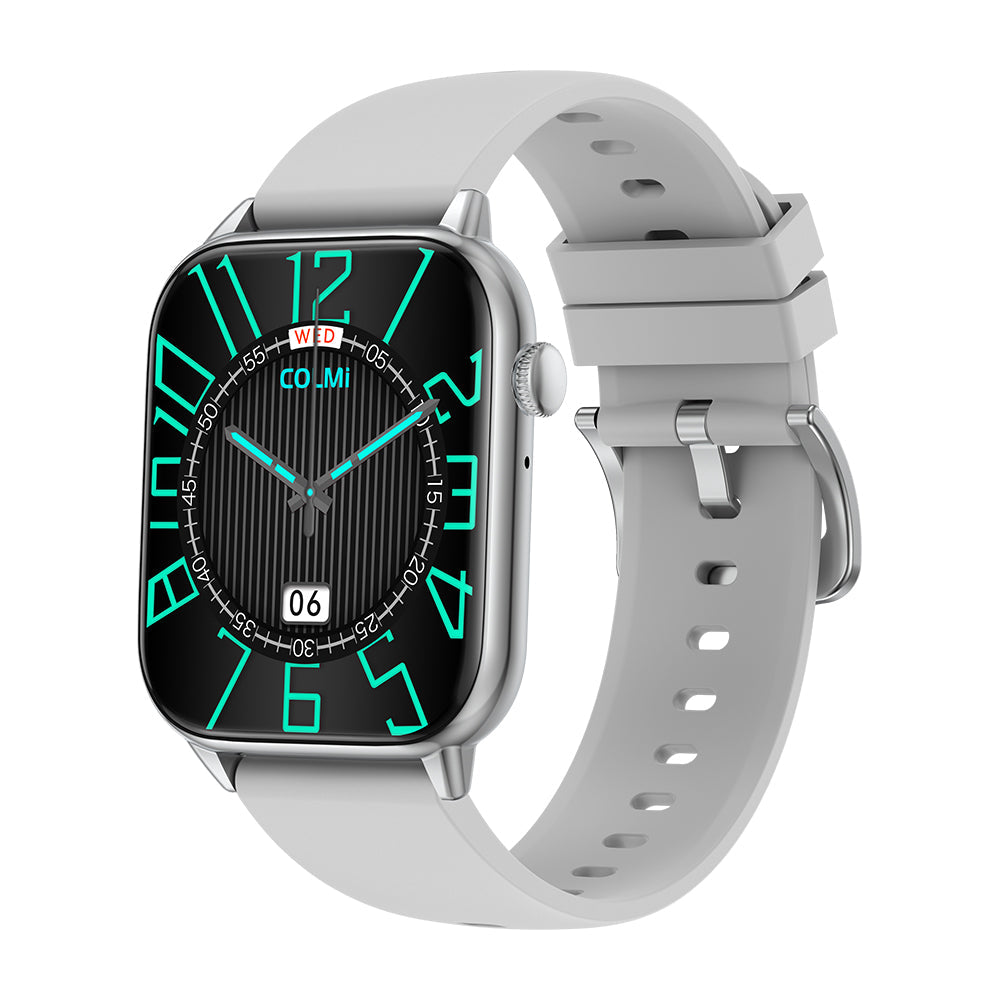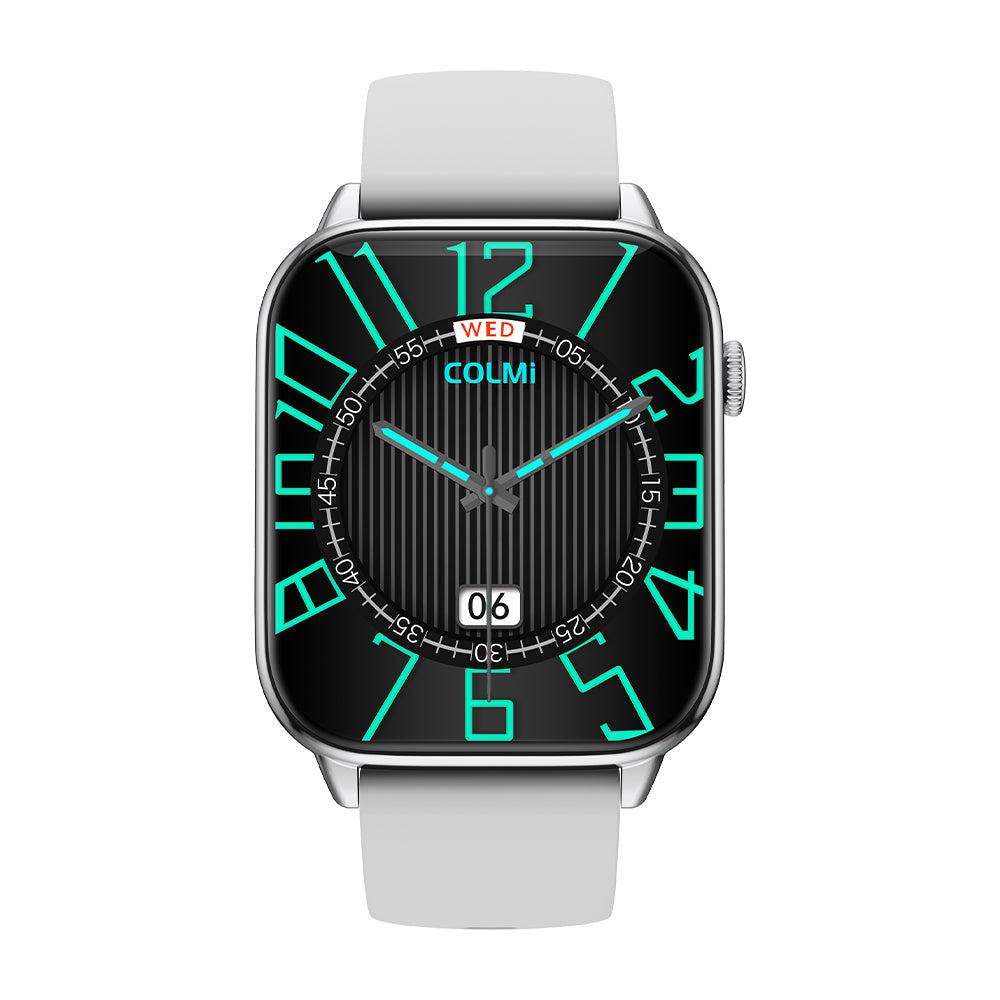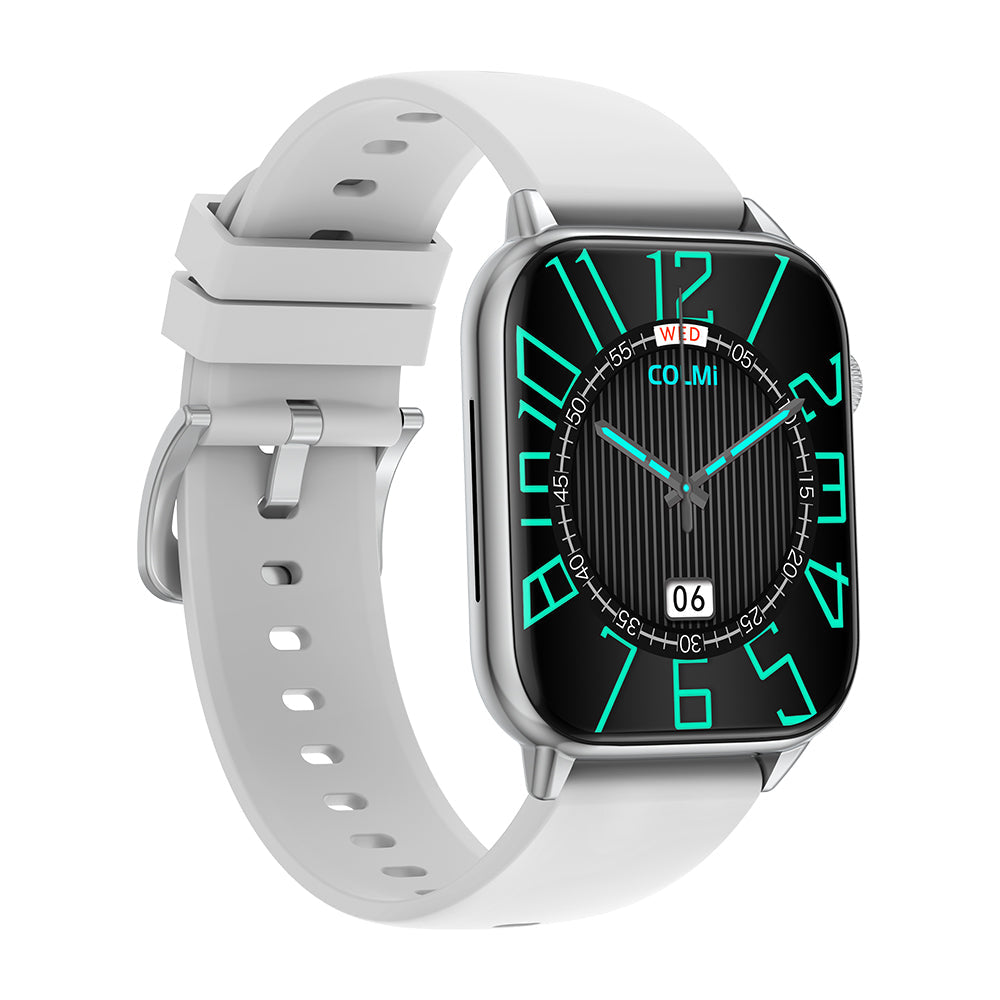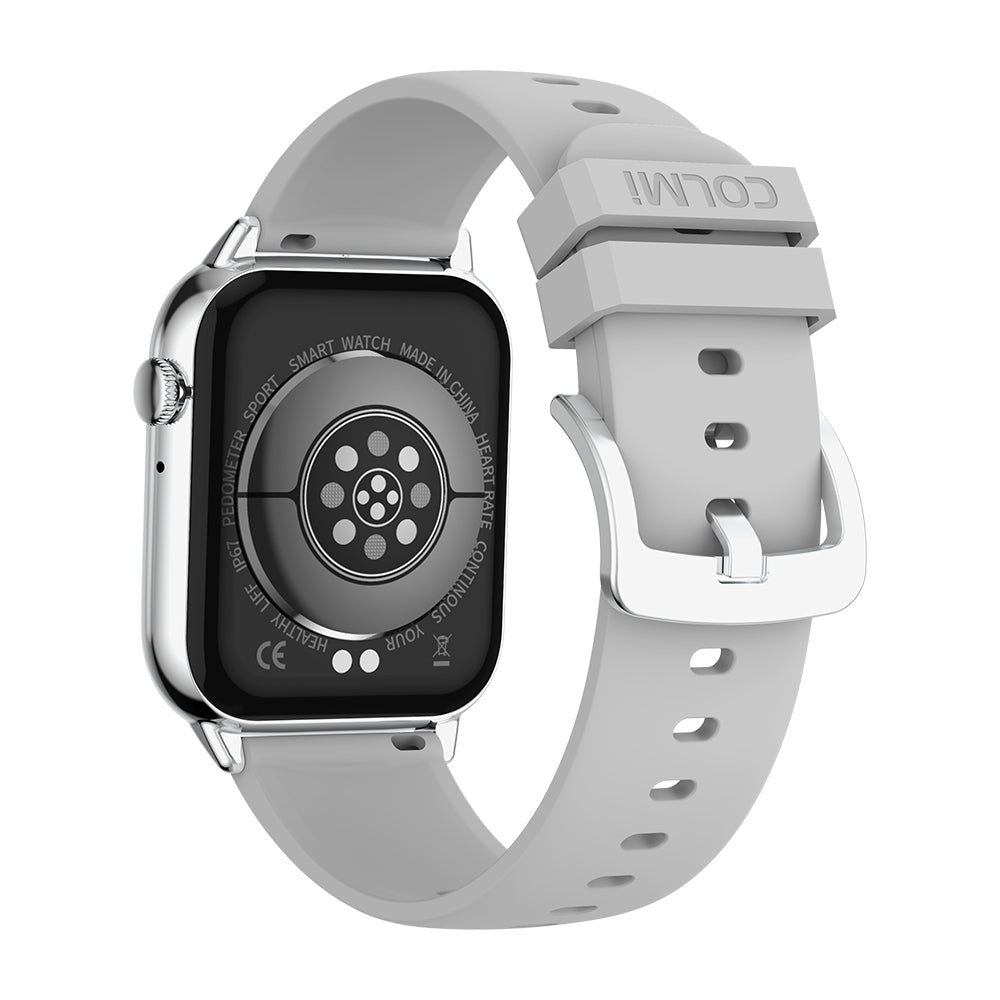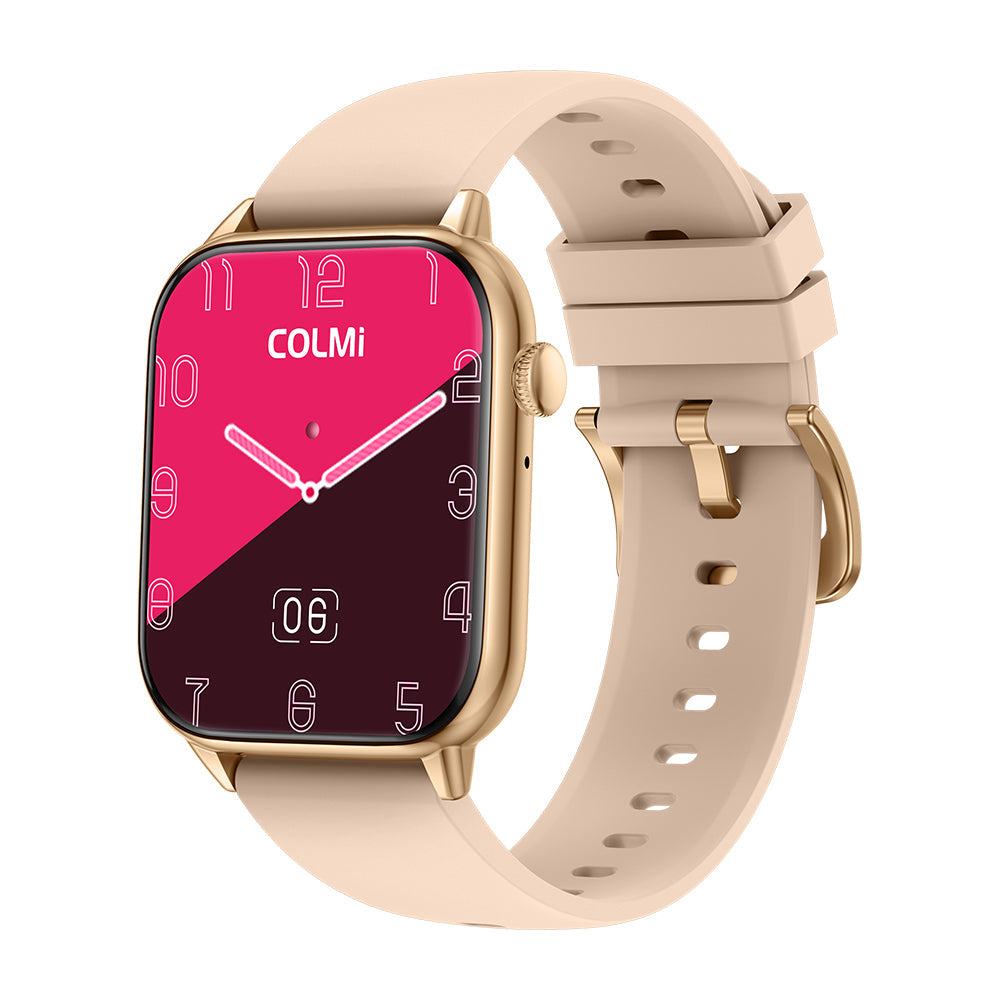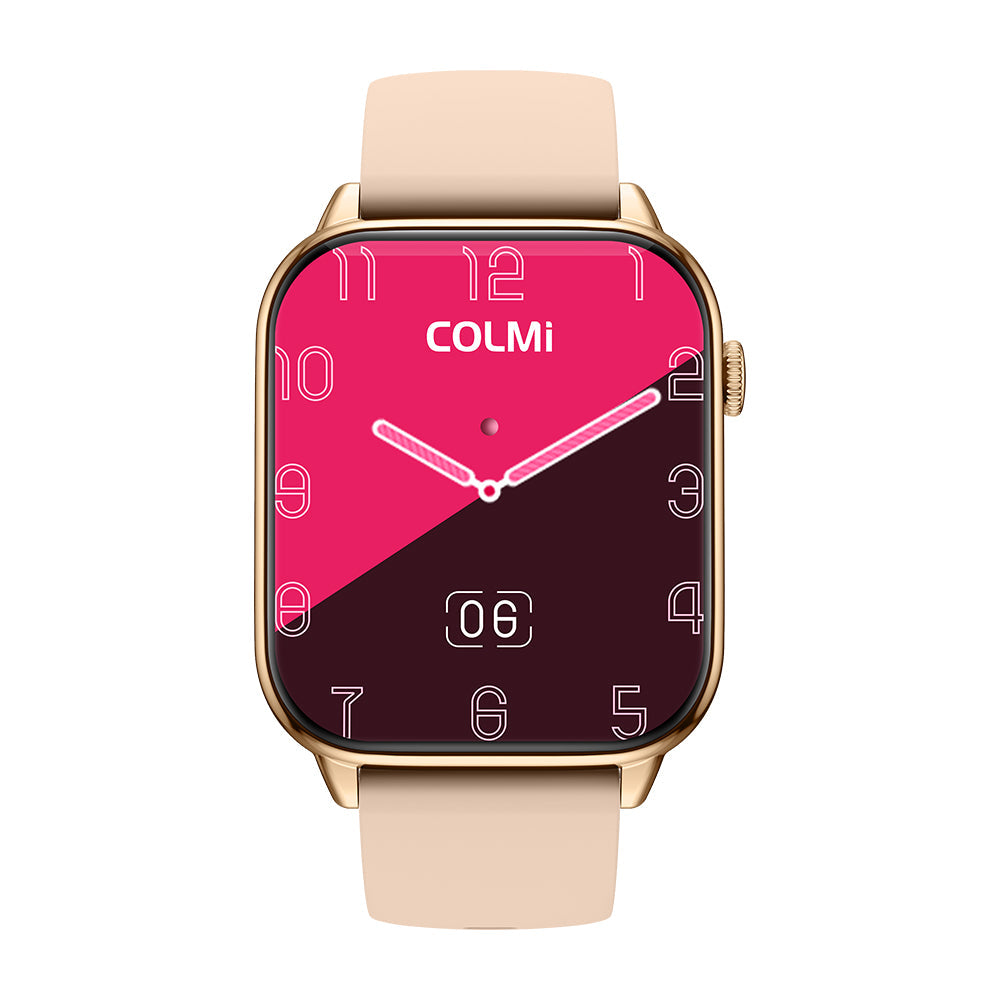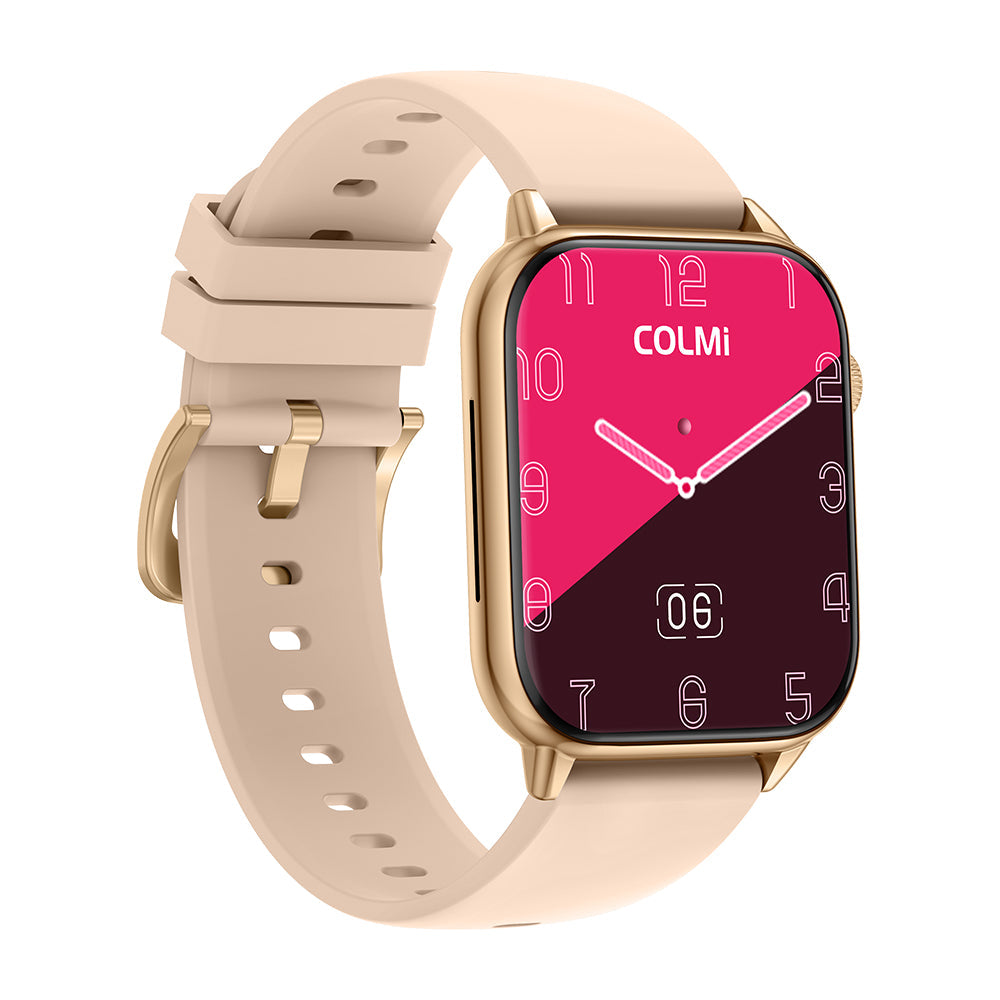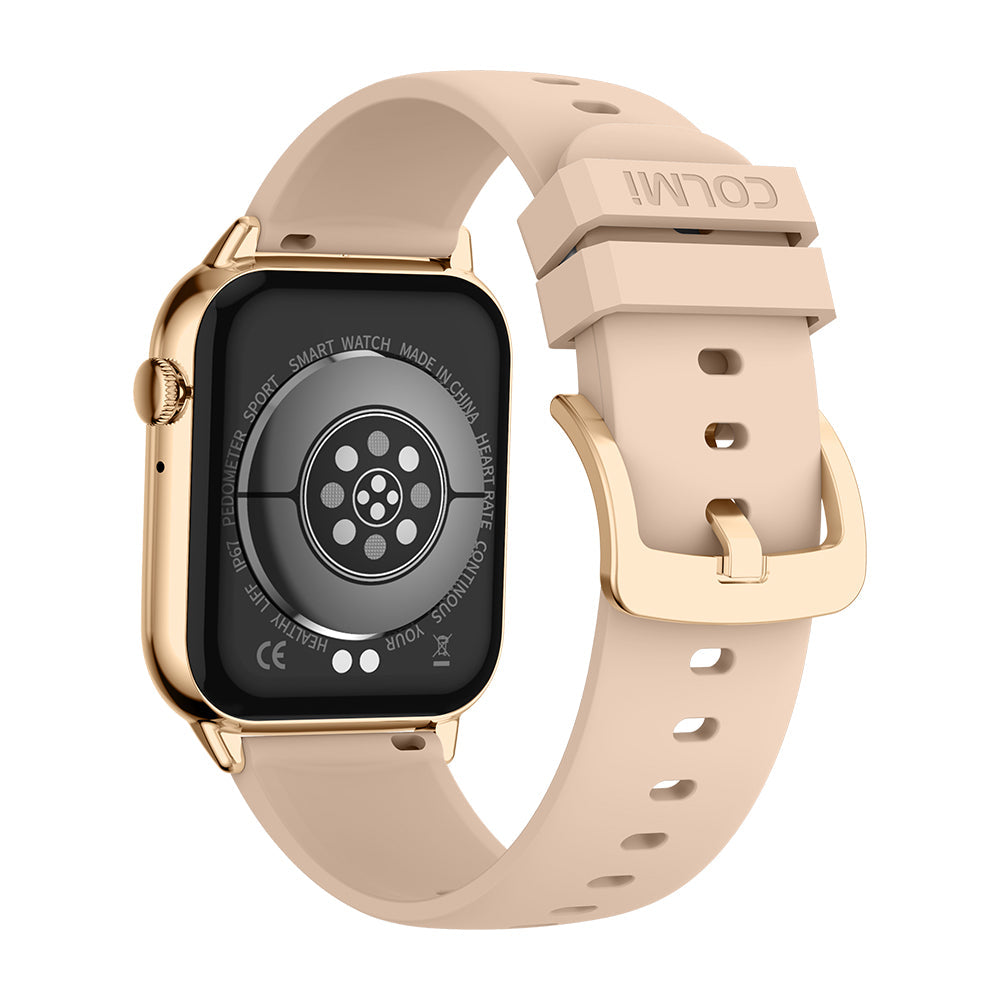 1.9 inches

Narrow side wide screen, full screen touch, visual effect is satisfying, easy to use.

Arc design

COLMI C60 2.5D smooth curved glass, beautiful design, more comfortable to wear.

Spin button

The rotating button design allows you to easily change the dial, choose your own style, and decorate your watch.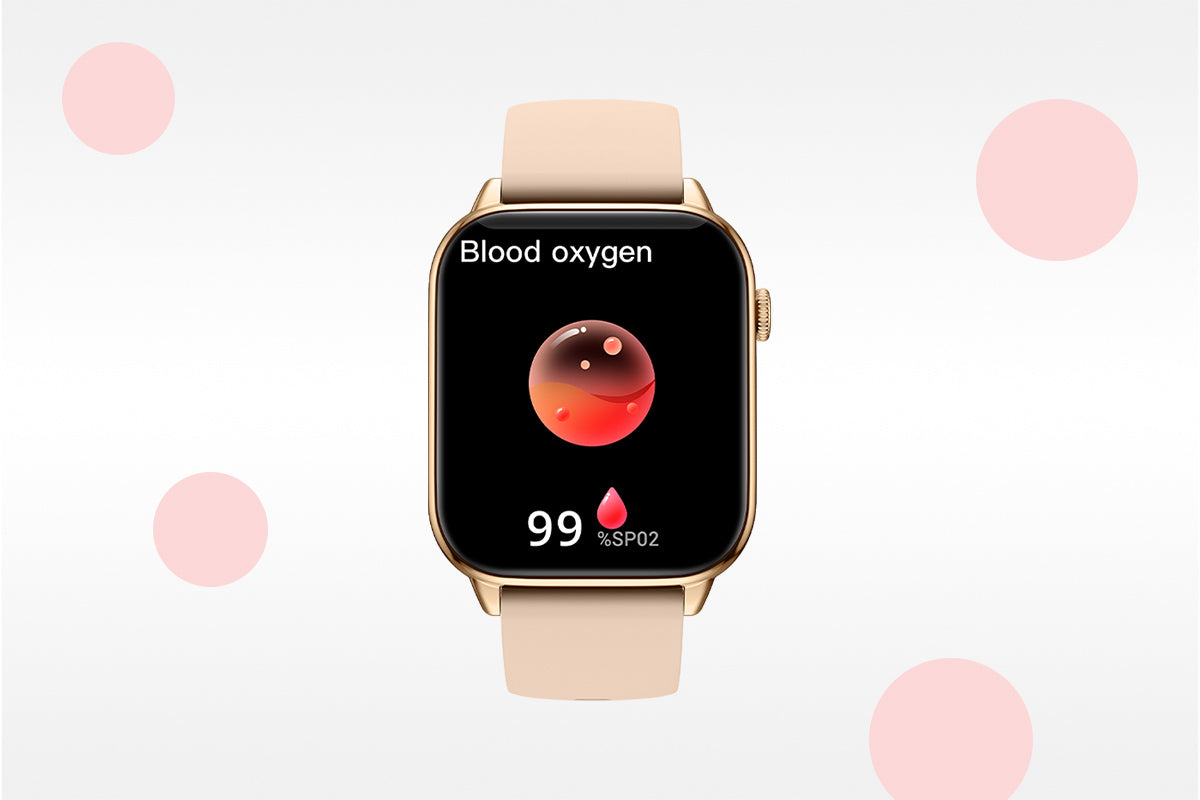 Blood oxygen monitoring
Supports blood oxygen measurement, can protect your blood oxygen health 24 hours a day, and monitor the maximum and minimum values of your blood oxygen.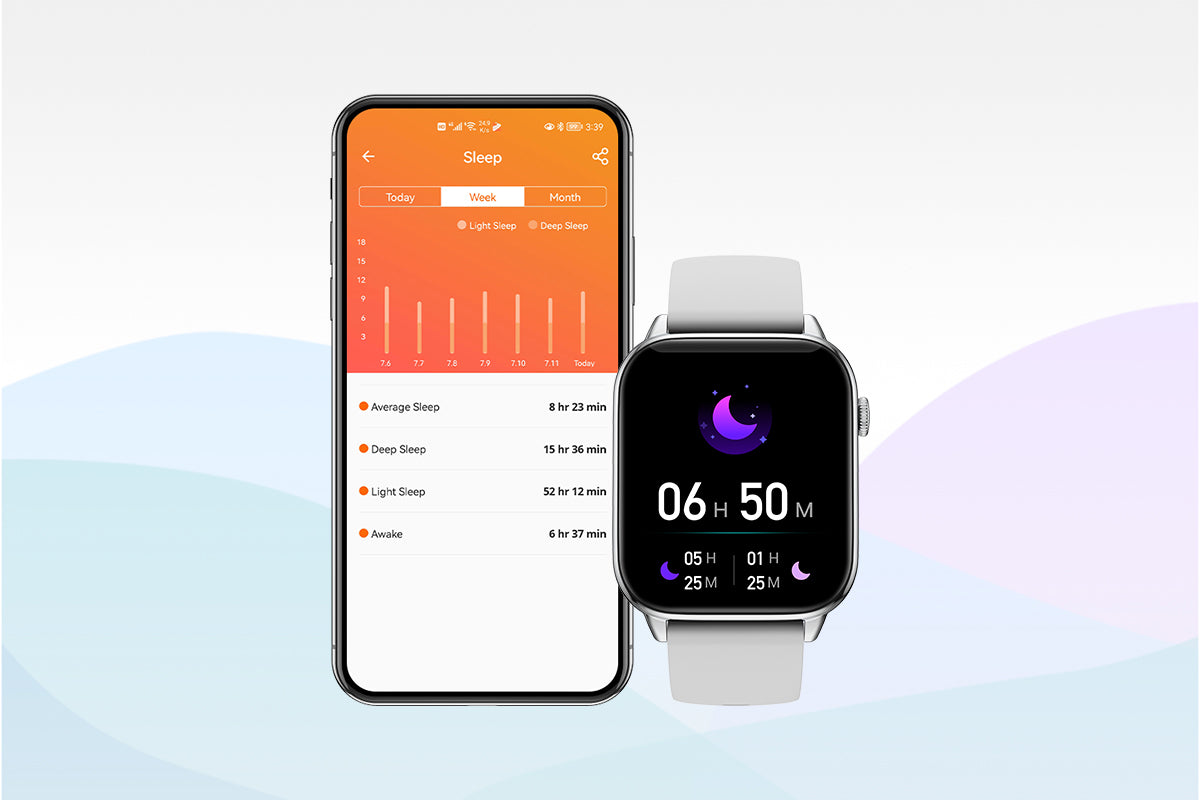 Take care of sleep
Provide you with a health report, view your deep sleep, light sleep and wake up time, and help you develop good sleep habits.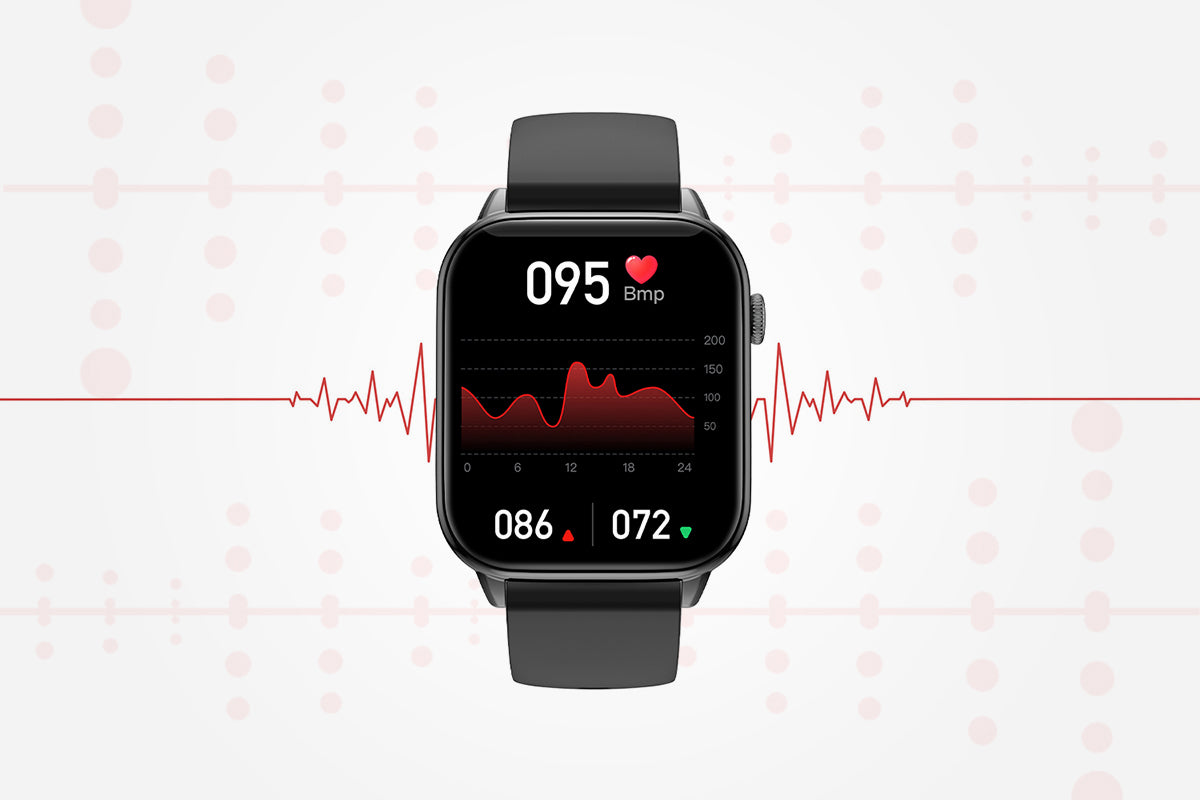 Monitor heart rate
When you wear COLMI C60, you can feel the flashing green light and keep track of your heart rate changes at any time.
Call function

COLMI C60 has a built-in microphone and speaker, can make, answer and reject calls, remind you of all incoming calls, and never miss incoming call notifications.

Message notification

The message notification is synchronized with the mobile phone in real time, and supports SMS, WhatsApp, WeChat, Facebook and other social messages to avoid missing important messages.

Voice assistant

AI intelligent voice, exclusive voice algorithm, on call, free hands completely, complete instruction operation through voice assistant, convenient and fast.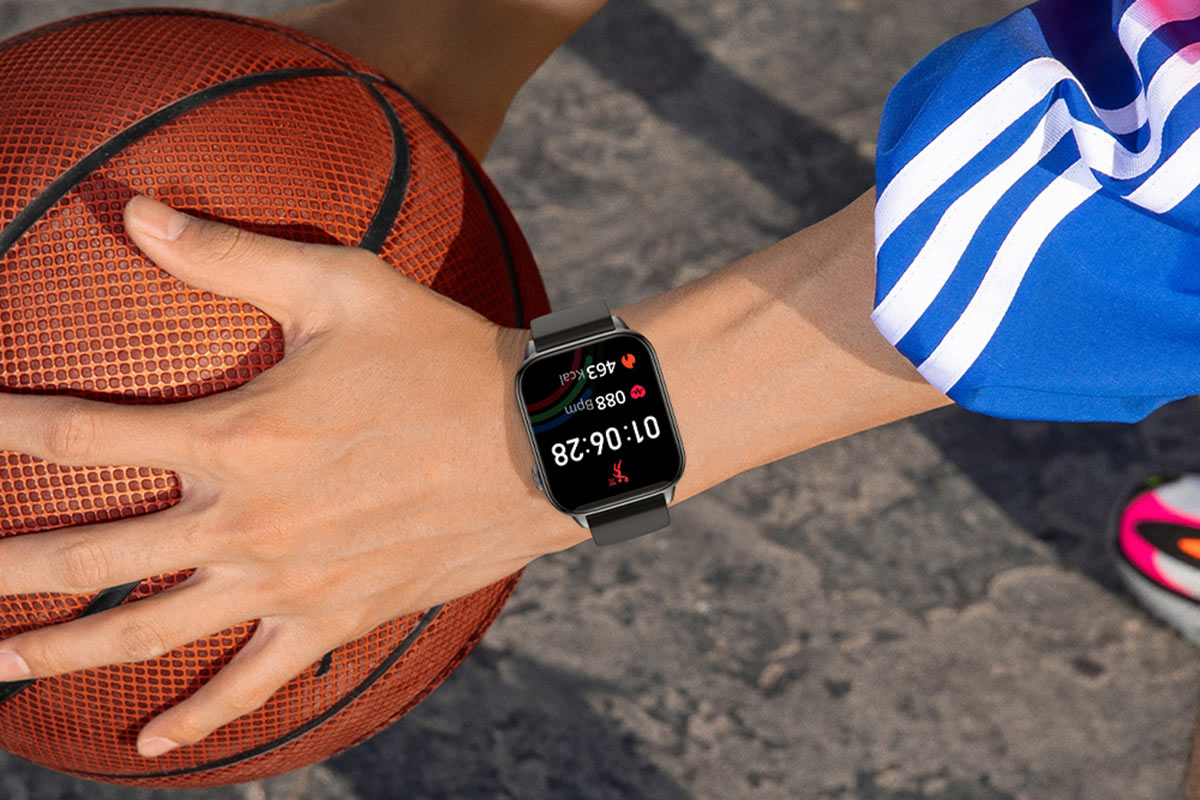 Sports mode
COLMI C60 has walking, running, indoor running, mountain climbing, cycling, basketball, badminton, table tennis, tennis, baseball, rugby, yoga, rope skipping, strength training and other sports modes, there is always one suitable for you.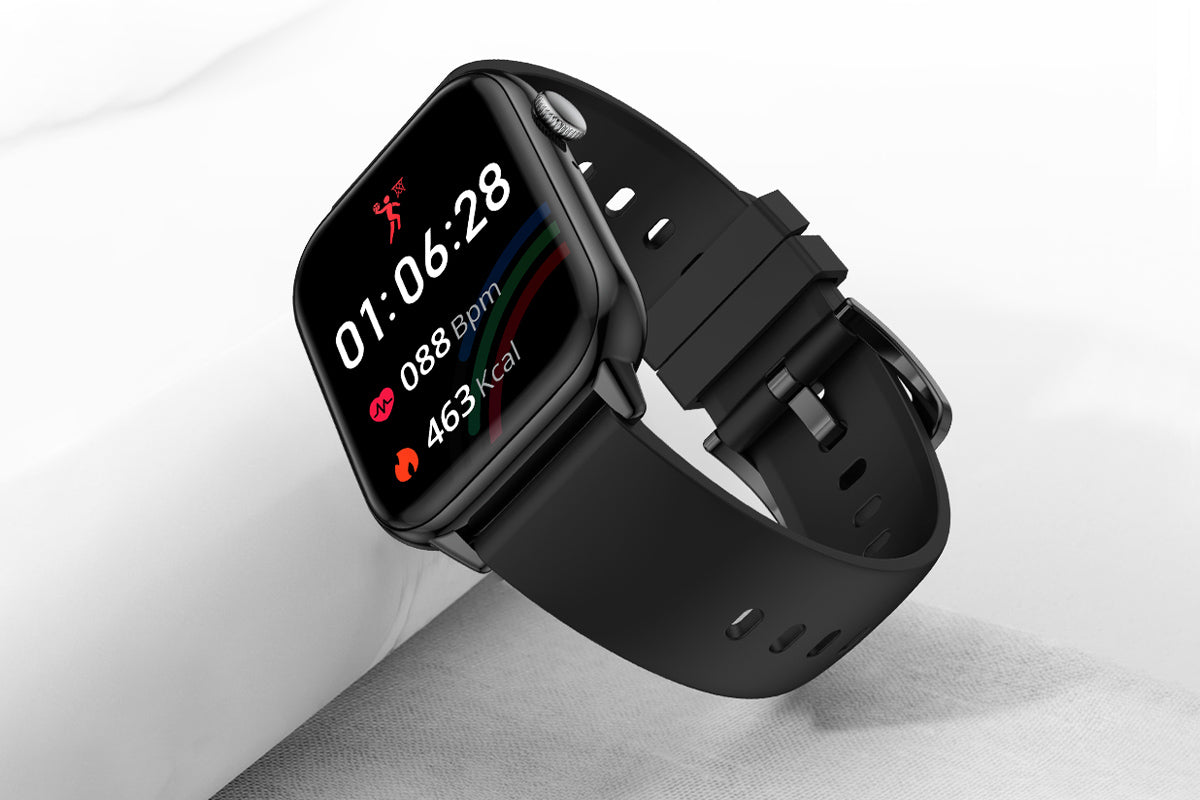 Sports data
It can actively record your exercise time, heart rate and how much calories you burn, providing more professional data support.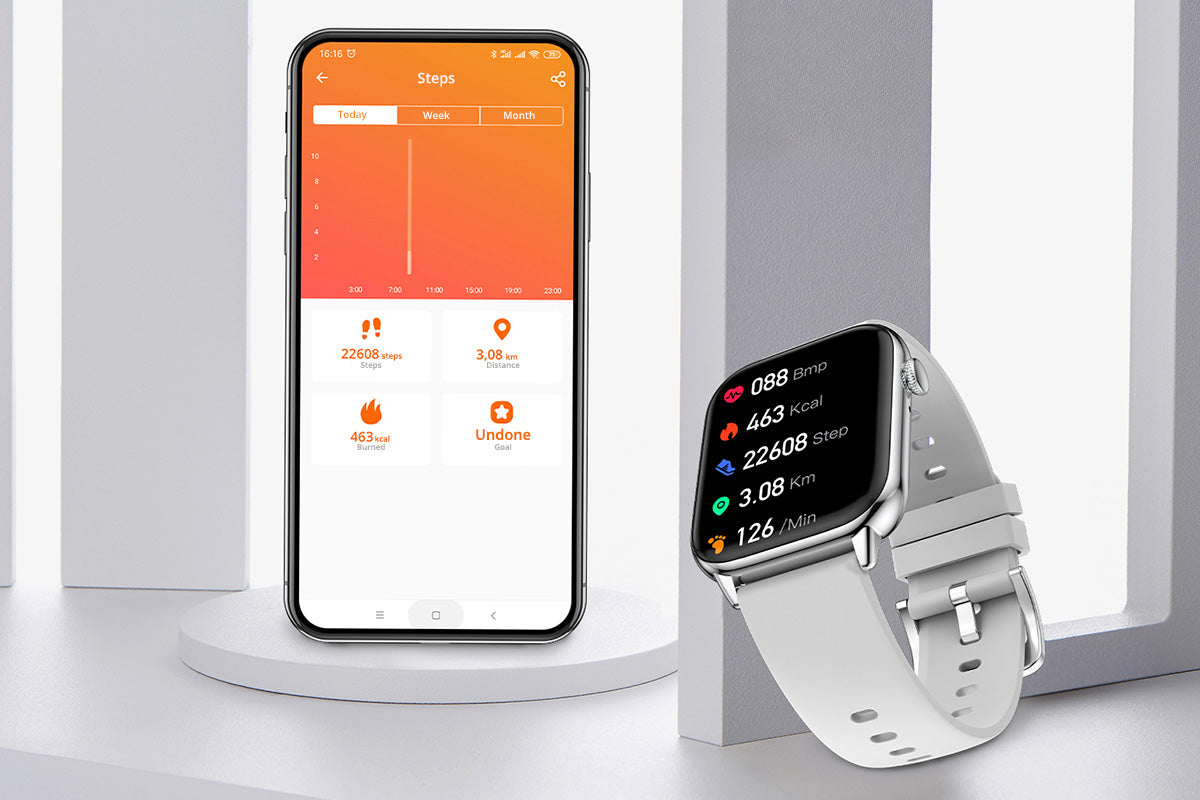 APP record
Connected to the APP, you can always pay attention to your daily, weekly, and monthly exercise status, generate data reports, and supervise the achievement of daily exercise goals.
COLMI C60 Smartwatch Spec
PREVIEW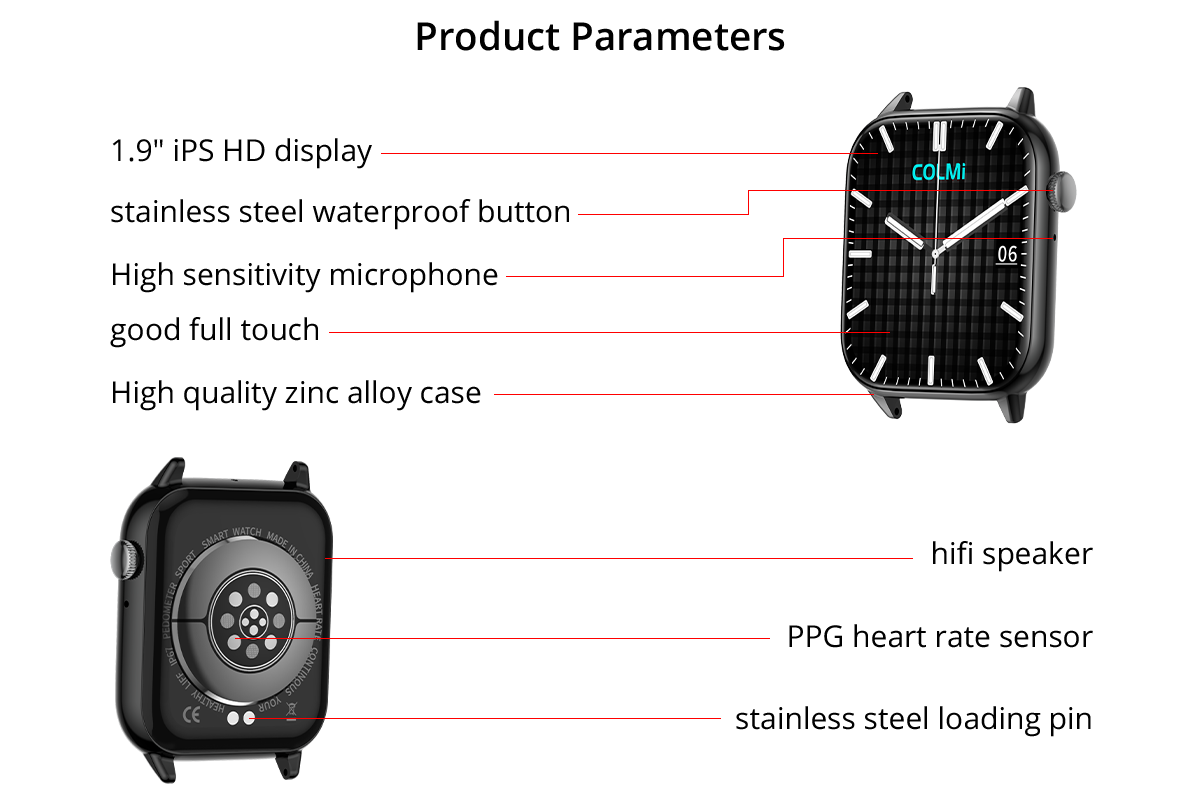 ---
Software
---
Android4.4 and above IOS8.0 and above HarmonyOS
---
Simplified Chinese, traditional Chinese, English, German, Russian, Spanish, Portuguese, French, Japanese, Arabic, Italian, Czech, Greek, Hebrew, Indonesian, Korean, Malaysia, Malaysia, Malaysia, Malaysia Language, Polish, Thai, Vietnamese, Finnish , Romanian, Turkish, Croatian
---
English, Chinese simplified, Chinese traditional, German, French, Arabic, Czech, Greek, Spanish, Japanese, Persian, Italian, Korean, Polish, Portuguese, Russian, Finland, Swedish language, Thai, Hungary, Slovakia, Croatian, Albanian, Turkish, Ukraine
---
User Interface, Telephone, Contact, Call records, Voice assistant, Step data, Workout, Workout records, Heart rate, Sleep, Blood pressure, Blood oxygen, Messages, Weather, Physiological cycle, Music, Breath training, Stopwatch, Timer, Alarm clock, Game, Password, Collection code, Business card, Set time, Calculator, Find phone, Menu style, Screen time, Power saving mode, Vibration intensity, Language, QR code, System info, Shutdown, Reset
---
Steps, Burned, Distance, Goal, Physiological cycle, Sleep, Heart rate, Blood pressure, Blood oxygen, Wallet, Business card, Notifications, Alarms, Activity reminder, Drink reminder, Dial library, Local dial, Weather, Raise to wake, Elevated health monitor, Automatic health monitor, Find watch, Wrist preference, Hour style, Frequent contacts, Shake phonegraph, Exercise goal, Units, Women's health, Wechat sports(For Android and Hammoy), Apple health(For iOS), Settings
---
In The Box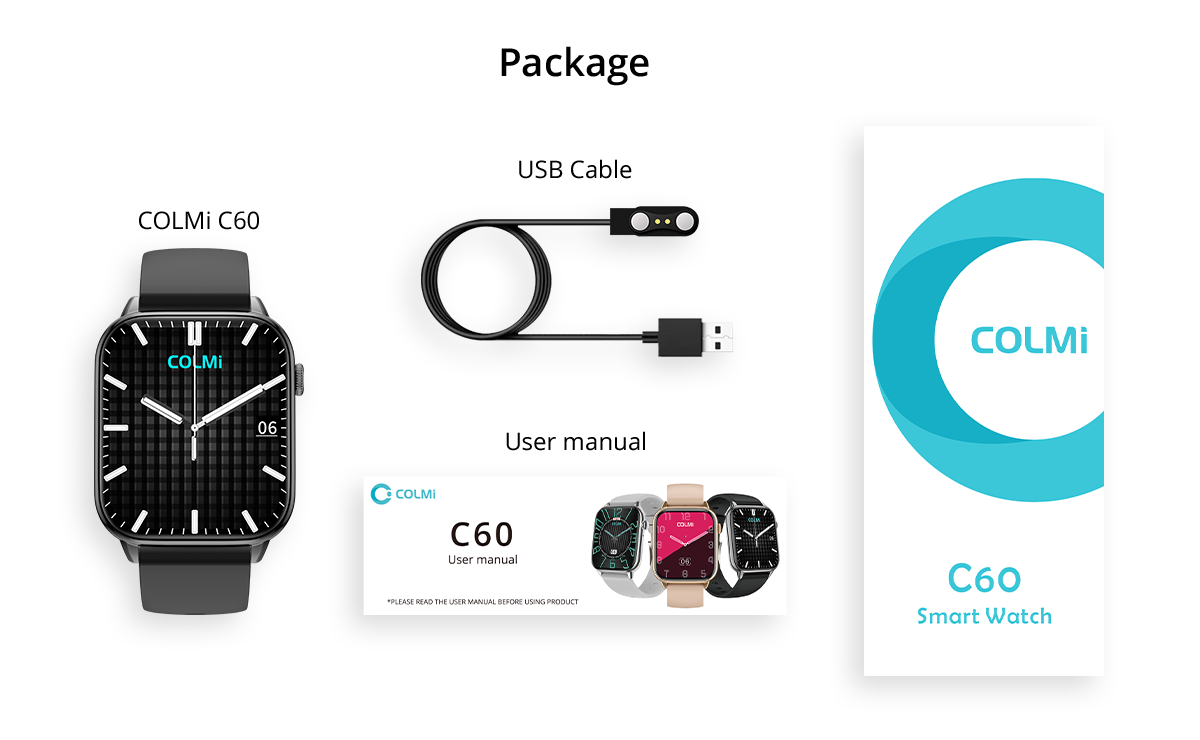 ---