Regular price
Sale price
$27.95
Unit price
per
Super chip: COLMI P28 Plus adopts RTL8762C main chip, which is small in size, strong in power, super powerful in computing, and provides accurate data information.
Super sports: COLMI P28 Plus has 28 sports modes, which can record sports data and supervise physical exercise.
Many dials: more than 100 dials, with different colors and styles, you can find your favorite dial.
View full details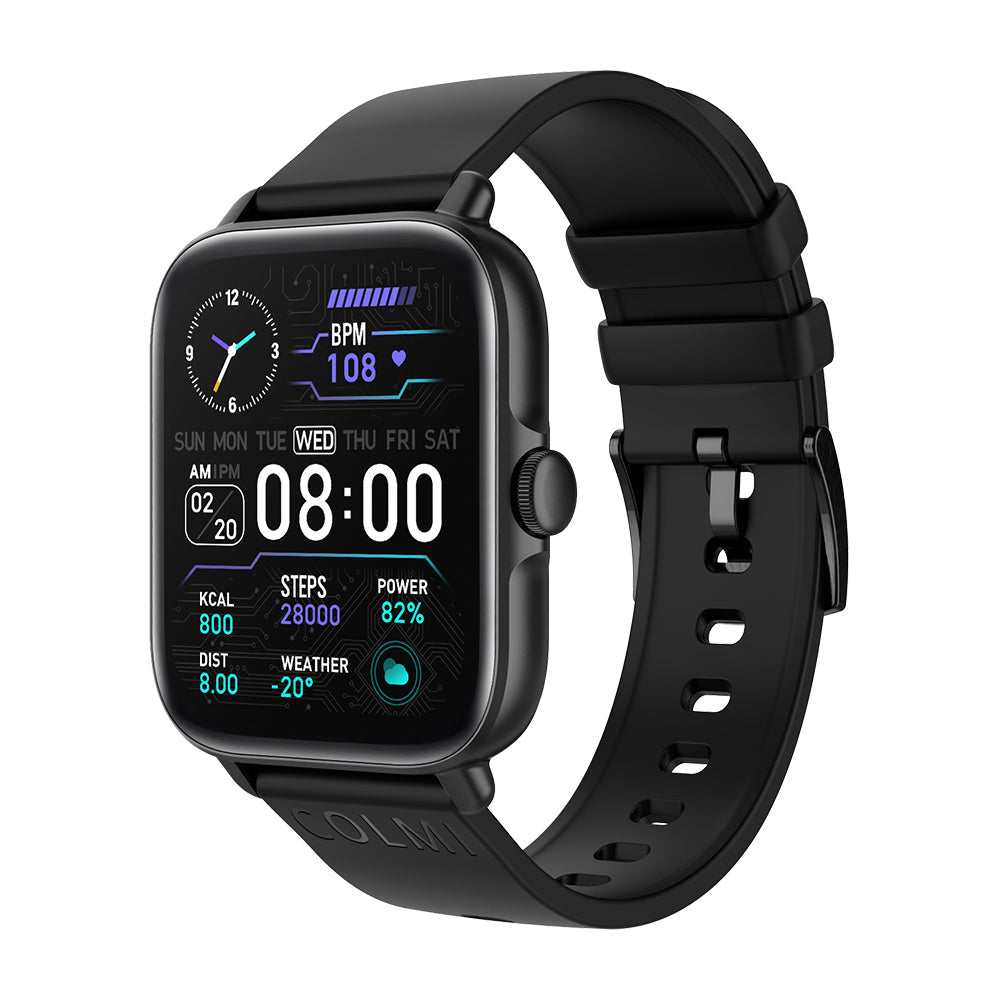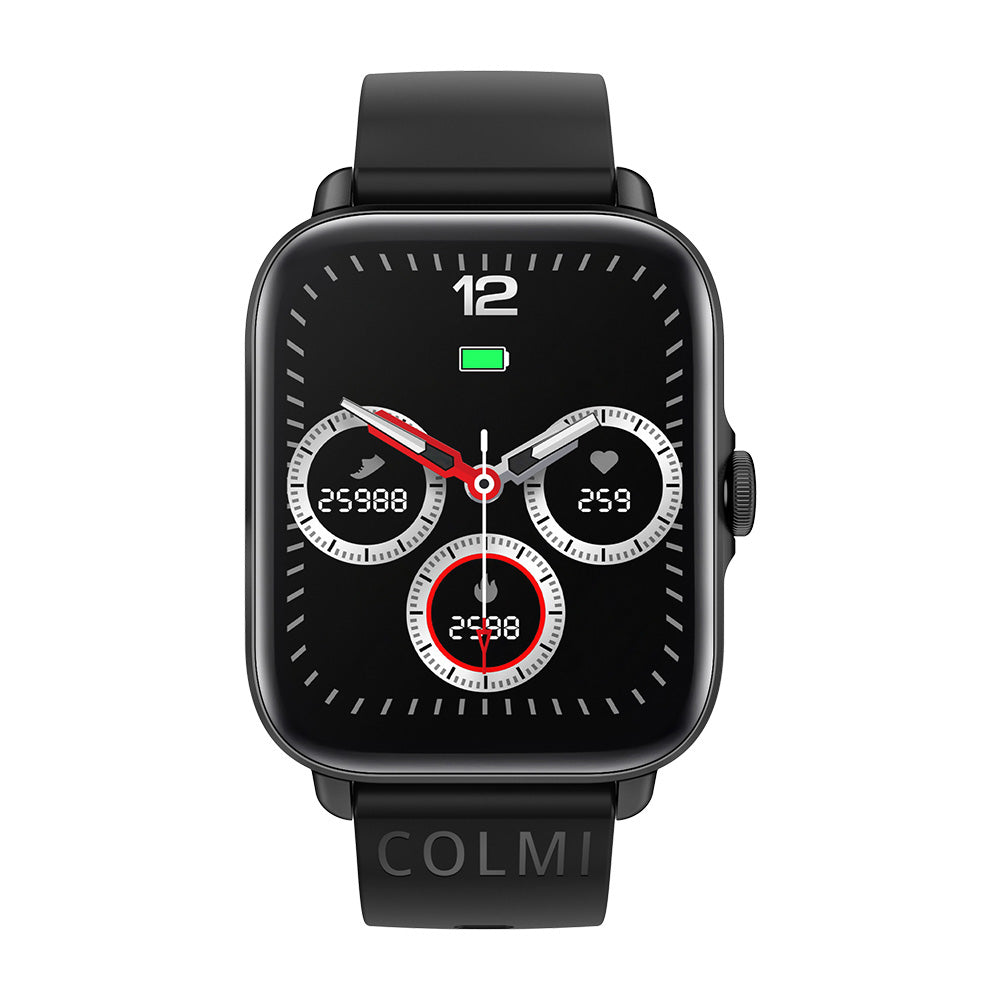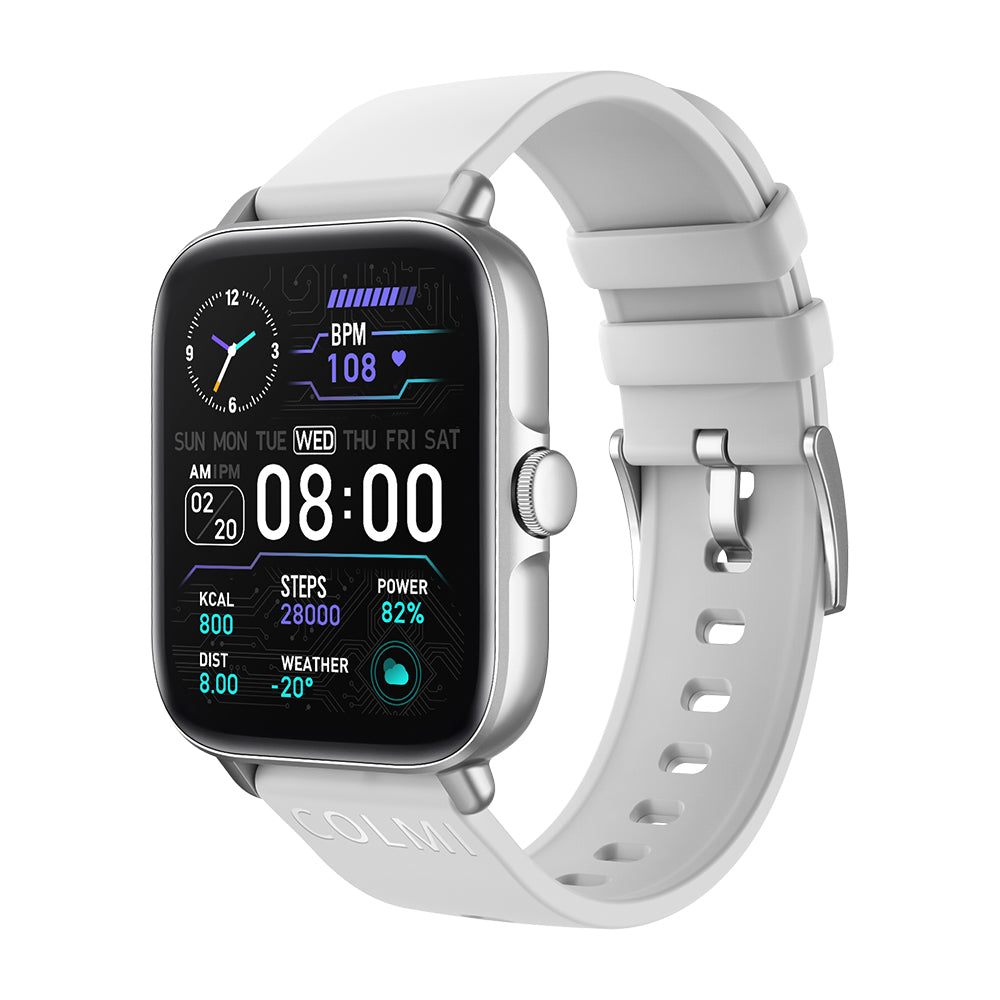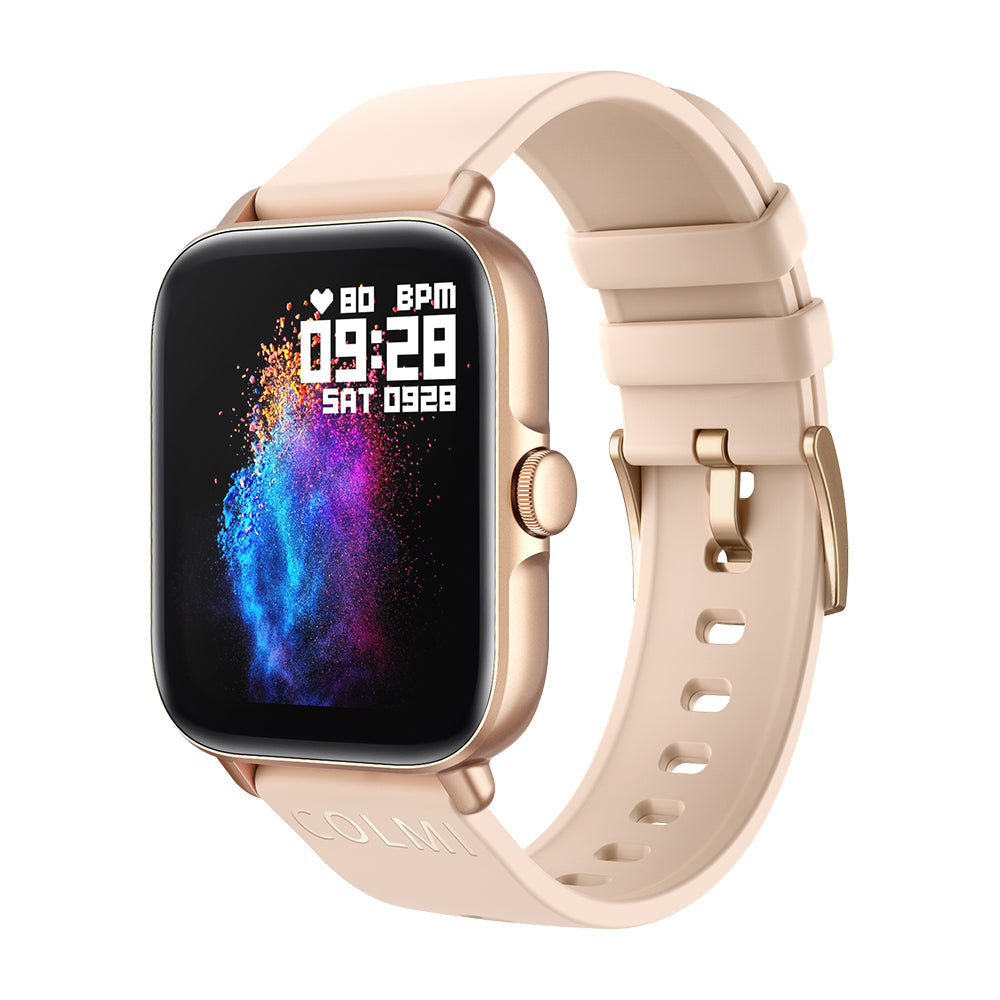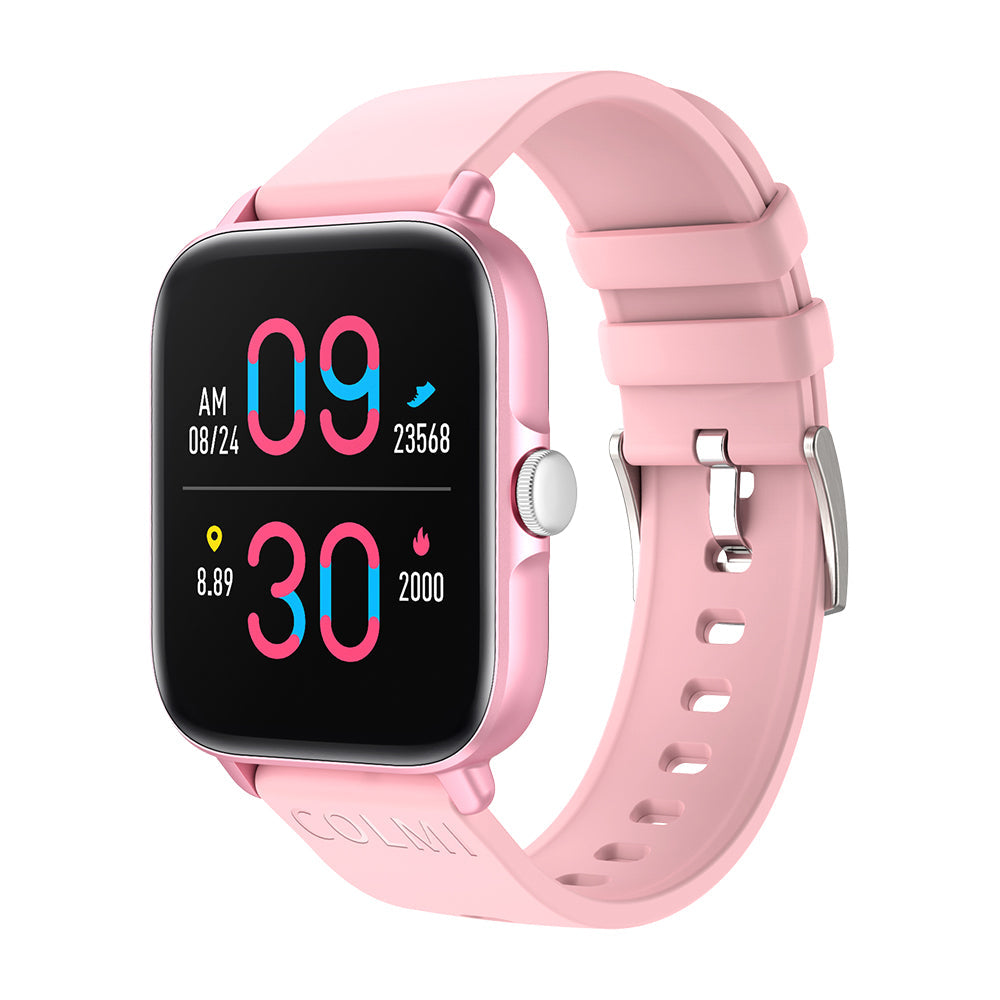 Touch screen

1.69-inch high-definition display, full-screen touch smart watch, making switching functions smoother.

Arc design

2.5D curved surface design, zinc alloy shell material, smooth surface, good touch effect, more comfortable to wear.

Silicone strap

COLMI P28 Plus uses a silicone strap, which is sweat-proof and moisture-proof, not easy to break, and easier to clean.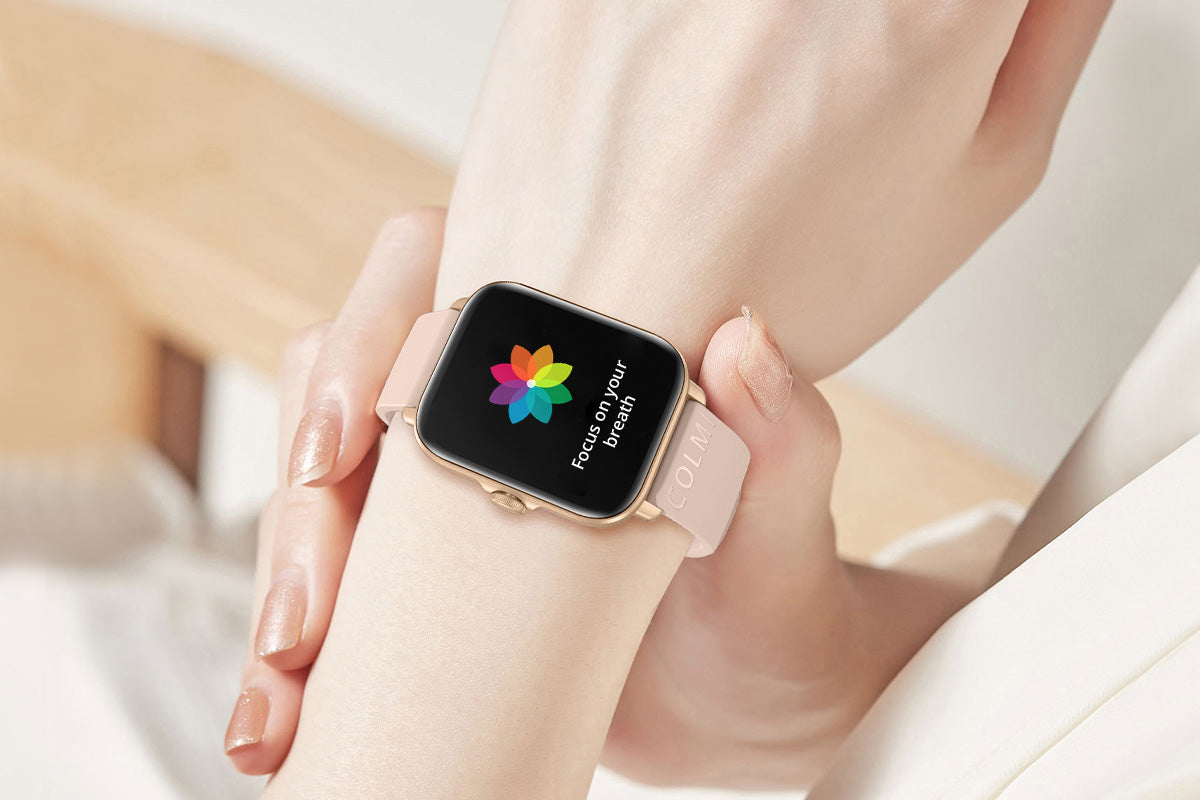 Breathing
You can follow the instructions of the watch for breathing training, inhale and exhale alternately, you can improve your lung capacity and live a healthier life.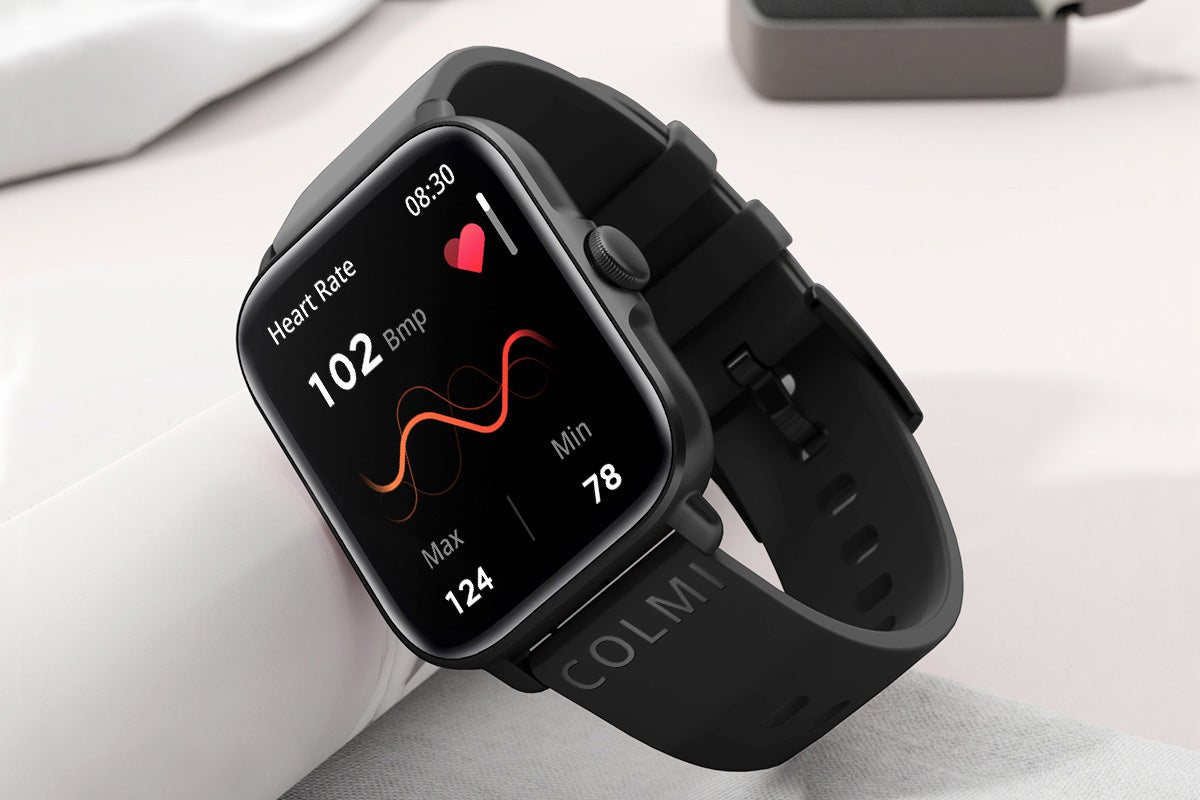 Heart rate
Measure your heart rate, record your 24-hour heart rate change, provide the highest and lowest heart rate, let you know your body better.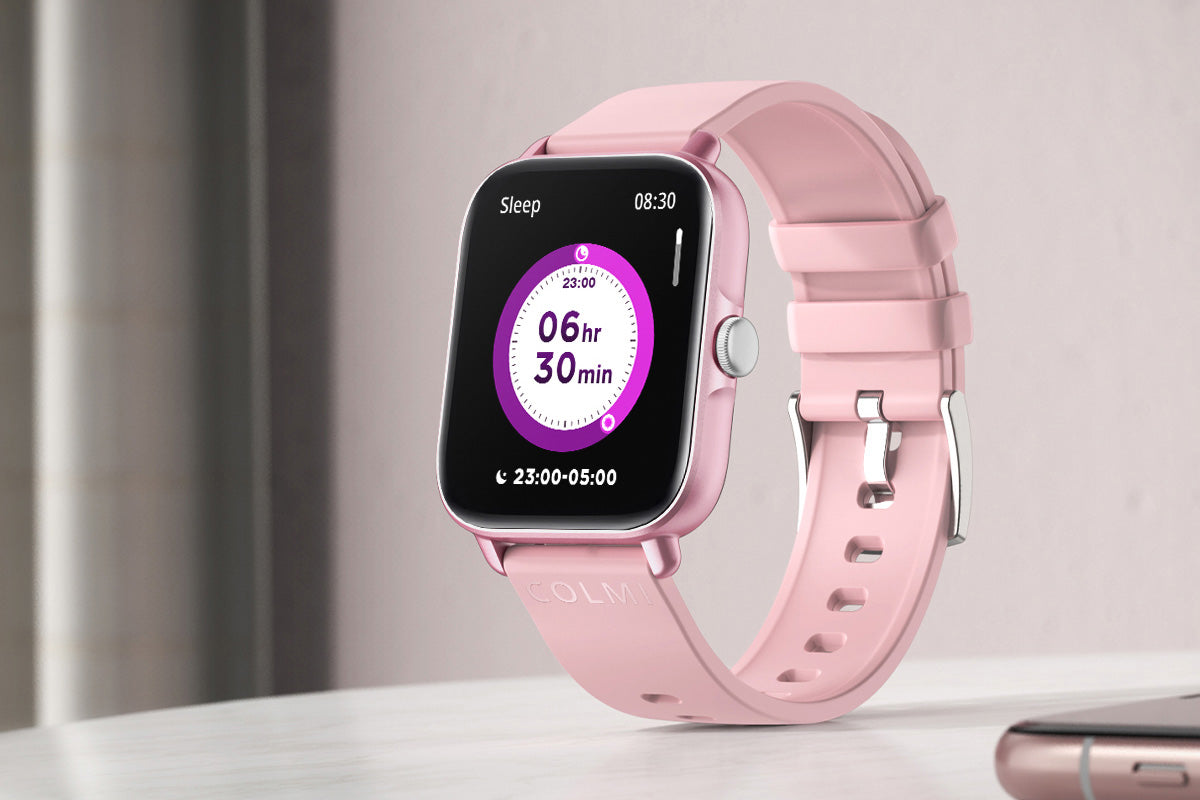 Sleep
Wearing COLMI P28 Plus when you fall asleep can effectively measure your sleep condition, detect sleep quality, provide sleep reports, and help improve sleep.
Call

COLMI P28 Plus is connected with a mobile phone, and can make, answer and hang up calls, and can display the contact name in your mobile phone, allowing you to know the caller information of the other party in minutes.

Information

Support watches to read messages, you can set vibration reminders, click to read the full message, and never miss any message notifications.

Take pictures

COLMI P28 Plus can control the mobile phone to take pictures, tap the camera function of the watch lightly, and you can control the mobile phone to take pictures you want, a selfie stick in life.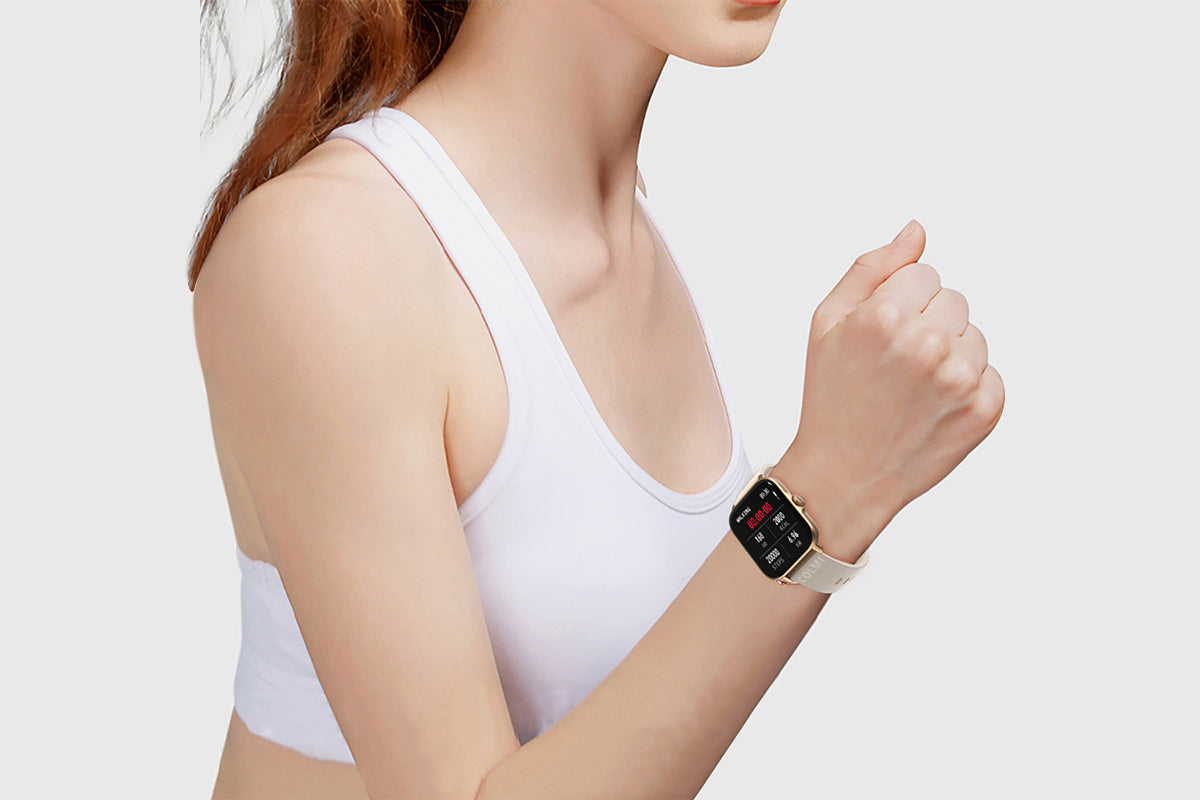 Sports mode
COLMI P28 Plus has 28 sports modes, you can choose from walking, running, skipping rope, playing basketball, playing football, etc. It is your good partner in sports.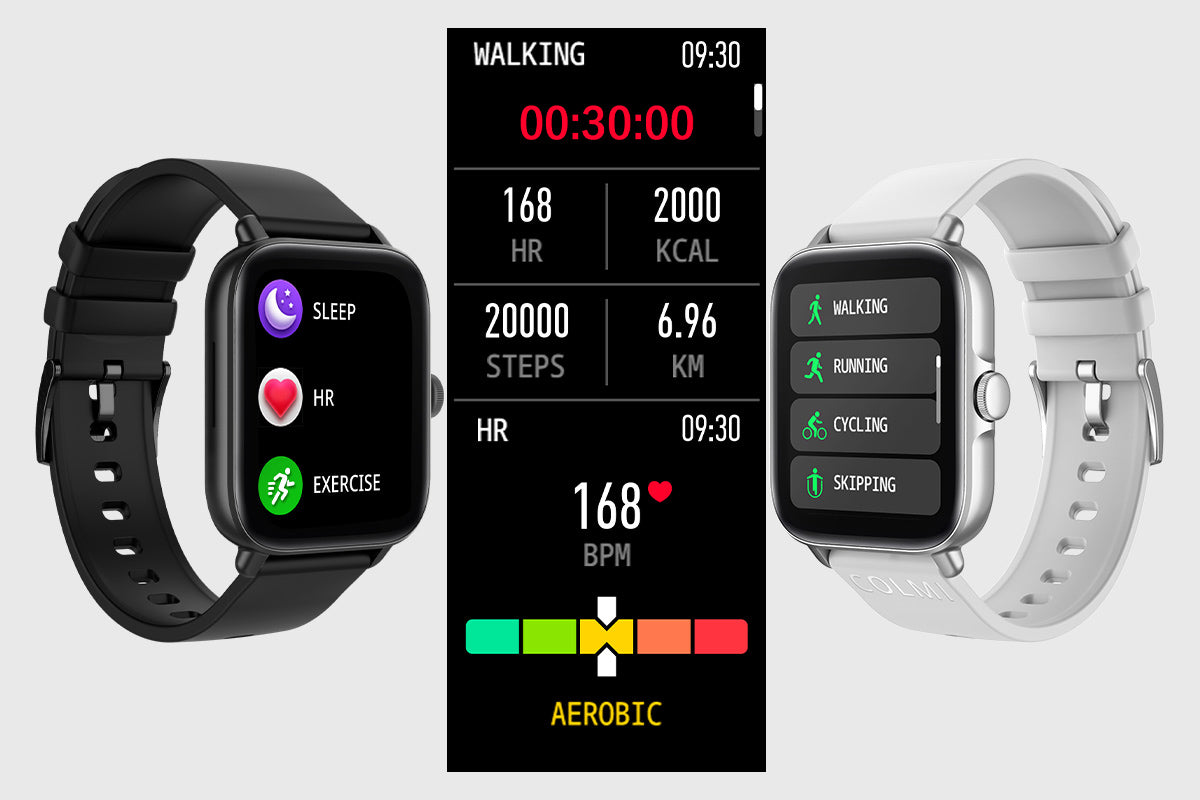 Record data
When you are exercising, it can help you record exercise data, check your exercise effect, supervise exercise, and keep healthy.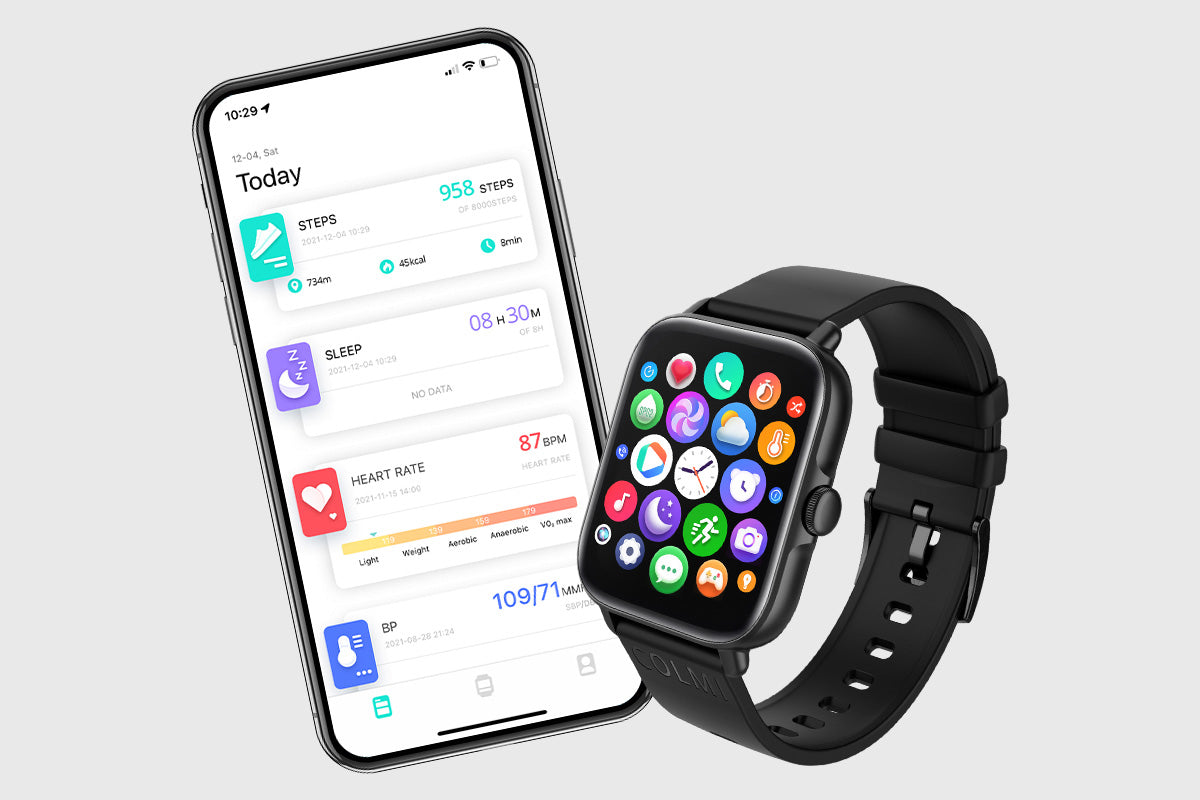 APP record
The exercise data recorded by the APP is more comprehensive and specific, including daily, weekly, and monthly exercise volume, which can provide you with data reference.
COLMI P28 Plus Smartwatch Spec
Base parameters
---
Black, Silver, Gold, Pink
---
PREVIEW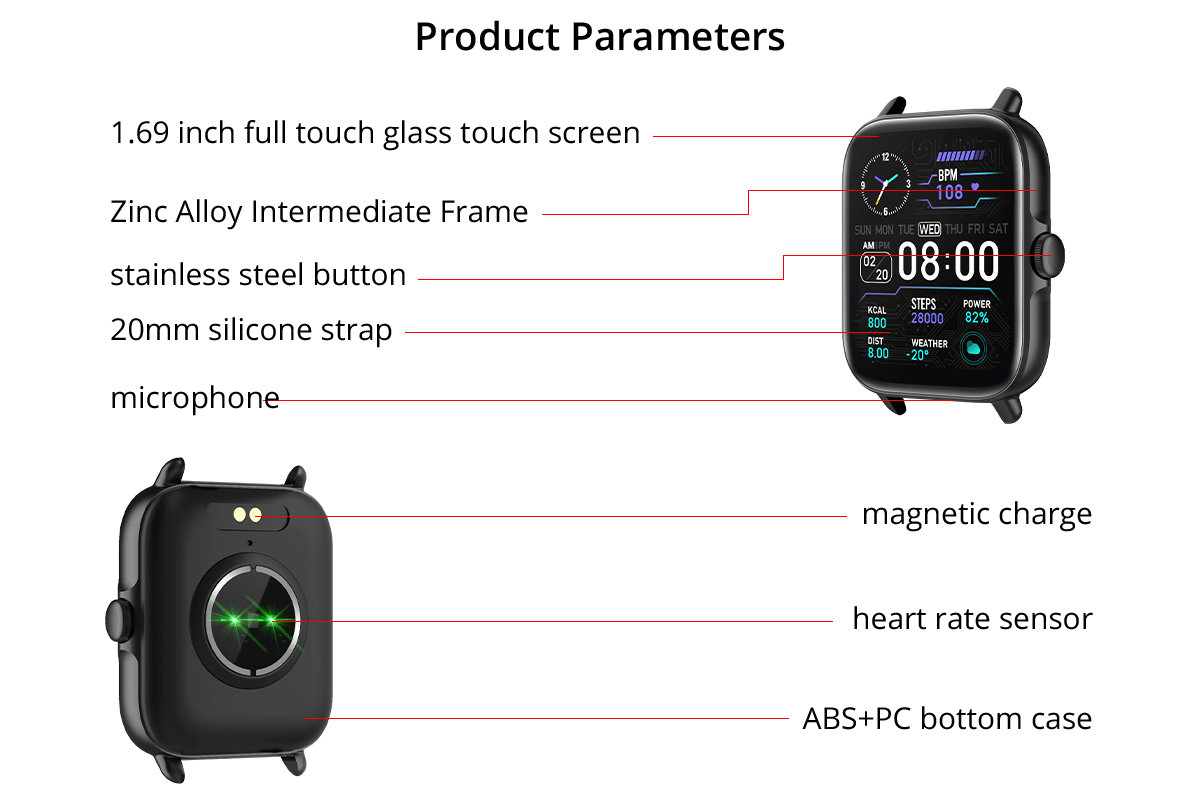 ---
Software
---
Android4.4 and above IOS8.0 and above HarmonyOS
---
English , Chinese , Japanese , Korean , German , French , Spanish , Arabic , Russian , traditional Chinese , Ukrainian , Italian , Portuguese
---
English , Simplified Chinese , Japanese , Korean , German , French , Spanish , Arabic , Russian , traditional Chinese , Ukrainian , Italian , Portuguese , Dutch , Polish , Swedish , Finnish , Denmark , Norway , Hungary , Czechia , Bulgak Latvian , Indonesian , Thai , Turkish , Vietnamese , Hindi , Pashto , Lithuanian , Estonian Slovenian , Croatian , Greek
---
Steps, Training mode, HR monitor, BP monitor, Spo2 monitor, Sleep monitor, Wear detect, Breathe, Contact, Dial Pad, Message, No disturbance, Weather, Music remote, Voice assistant, Find Phone, Camera remote, Quick view, Timer, Alarm clock, Flashlight, Theater, Watch faces, Sound and vibration, QR Code, Reset, Brightness
---
Outdoor running, HR monitor, HR record, BP monitor, BP record, Spo2 monitor, Spo2 record, Sleep monitor, Continuous HR detection, Heart rate warning, Drink water reminder, Physiological cycle reminder, Reminders to move, Favorite Contacts, Notifications, Do not disturbance, Weather, Unit Setting, Find device, Time Format, Alarms, Language, Quick view setting, Watch faces, OTA
---
In The Box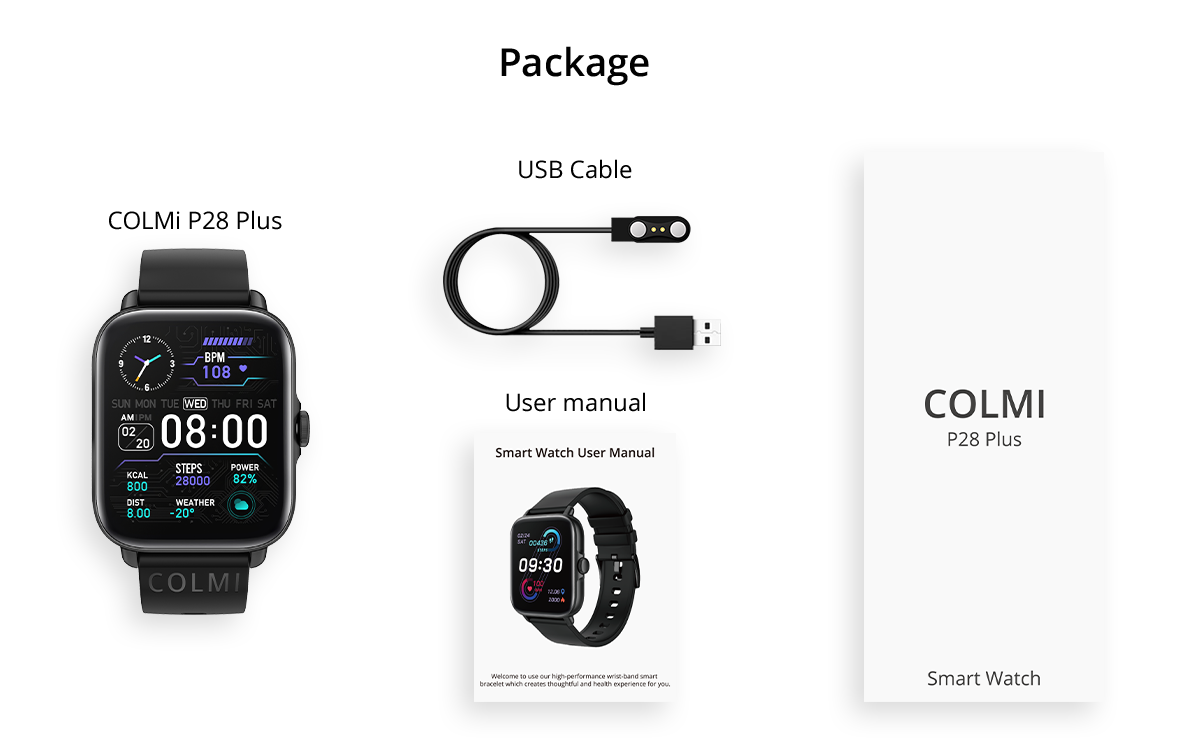 ---